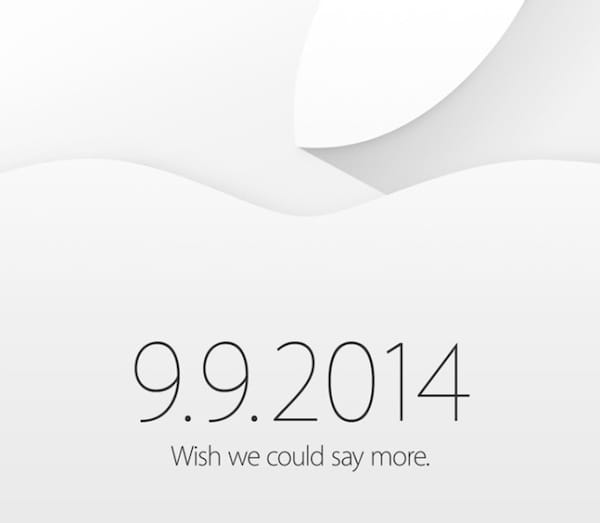 As speculated for more than a month, today, Apple sent out its coveted golden tickets. Media members, analysts, and industry experts received their invitation to Apple's first fall media event. This event is all but confirmed to be an event where the high anticipated flagship iPhone 6 models will be revealed.
Over the next week, there will undoubtedly be last minute claims about the iPhone 6, with different people and blogs hoping to stab a few last guesses into the dark for the fame of being correct. Most reliable, is a steady stream of part leaks out of the foreign supply chain, on which Apple must rely. Over the past few months, there have been many different claims, that may soon be proven correct.
In a chronology most recent, to past, an NFC chip location was spotted on the iPhone 6 logic boards, causing some to speculate the new handset will include mobile payment solutions. Even the name 'iPhone 6' was in question, after the Thai government communications group allegedly outed Apple in a media scandal. A flex cable and several other components leaked, filling in some blanks about the new True Tone flash, which is round and may even protrude from the back casing.
Early August saw many conversations about a glowing Apple logo on the device's back. Leaking case backs all showed a cutout Apple logo, similar to an iPad casing, as early as May. The rear shells continued to be a hot point of attention, gaining new details, like chassis screws and placement points in June.
In between the August and May casing leaks, an LCD backlight panel made rounds in July and, just before, full scale iPhone 6 mockups began forming in late June. As far back as April, there were not reasonable, but interesting claims the iPhone 6 could be a curved model, with a protruding glass screen.
After taking a quick trip back through the long eight month ride, it will be interesting to see what Apple reveals September 9, 10:00AM PST / 1:00PM EST. As usual, anyone watching the event is in for a treat.