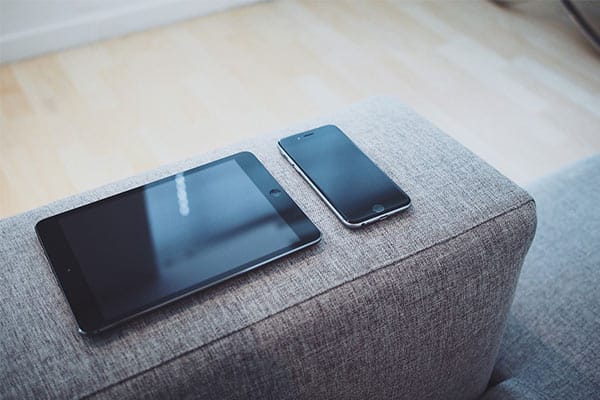 If you're the type of Apple user who updates your iPhone or iPad as soon as a new version of the operating system comes out, you undoubtedly have already enabled iOS 9.3 on your device.
The new update came with security upgrades and enhancements. Some of the enhancements include new hidden features to make your experience with your iPhone or iPad more enjoyable. We've found three hidden features in the latest iOS update that you might find useful.
Before getting into the details about some great new hidden features in iOS 9.3 that you'll want to check out, you should make sure you have the very latest version of the operating system.
See More Details in Maps

If you use the Maps app to help you navigate cities via public transportation, some new information is now available in the upgrade. Tap a line of a public transportation route to see a list of all the stops in that segment.
In the mood for some peer-sourced reviews of businesses in your immediate area? The Maps app now features businesses from Yelp reviews.
Lock Notes App with a Password
To prevent unauthorized users from snooping around in the documents you write with the Notes app, you can now protect notes with a password. Tap "Settings," "Notes" and "Password" and then select "Password Protection."
Hide Unwanted Native Apps
Do you dislike Apple's built-in, native apps that you cannot delete from the home screen of your device? Many users have resorted to putting these apps in a folder and naming it something like "Junk Apps."
Previously, Apple wouldn't let you hide apps, but with iOS 9.3, you can now take care of this task by installing a free system administrator tool Apple Configurator, noted a recent article at the Independent.
It requires wiping the phone and getting rid of package modules, a process that requires more space to describe than we have here. Check Cult of Mac for more details on how to hide unwanted native apps.
Updating Your iPhone or iPad
If you haven't yet updated your iPhone or iPad, it's a simple process that you can take care of with a few taps on the device's display:
Tap "Settings"
Tap "General"
Tap "Software Update"
Alternately, when

Wi-Fi

or cellular network access is unavailable, connect your Apple mobile device to an Internet-connected computer running the latest version of iTunes and update iOS via a wired connection.
Updating your iPhone or iPad's operating system soon after Apple releases a new version ensures that not only will you have access to the latest features, but you will also benefit from any security upgrades and enhancements. If you use your device for work under a BYOD policy, your IT department will likely review details of the upgrade before letting you know about the upcoming change.
And remember that every time you update your device, expect that there will be additional hidden features to learn about and try for yourself.