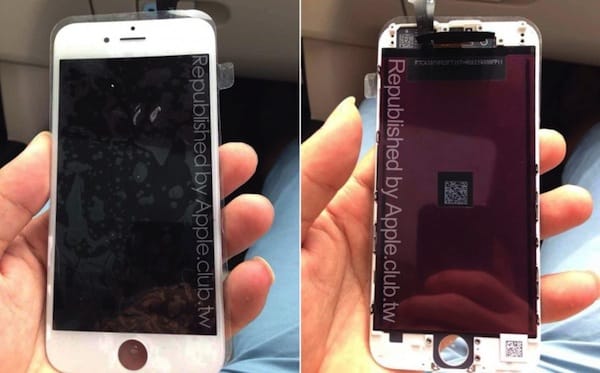 Monday, August 11, multiple supply chain leaks shed new light on Apple's upcoming flagship device, the iPhone 6. In a post by Taiwanese news site AppleClub, the above images were posted of an alleged fully assembled iPhone front panel and flex cable. Items to note are the screw assembly plates located behind the Home screen button which allow for attachment of the Touch ID sensor. Also, the part serial code markers and simply the presence of a flex cable lead toward credibility.
Immediately below, are images of the Apple logo and camera ring. The Apple logo, once thought to be a notification light, now appears to be solid. The logo may not allow light to pass through, but can still be utilized by radio antenna for communication. The images are provided by Nowhereelse.fr.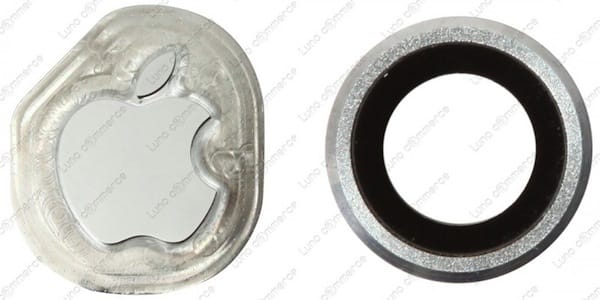 Also highlighted by Nowwhereelse.fr are the following parts: Touch ID/Home screen button housing; 3.5mm jack; LCD component; Lightning port; and flex cable.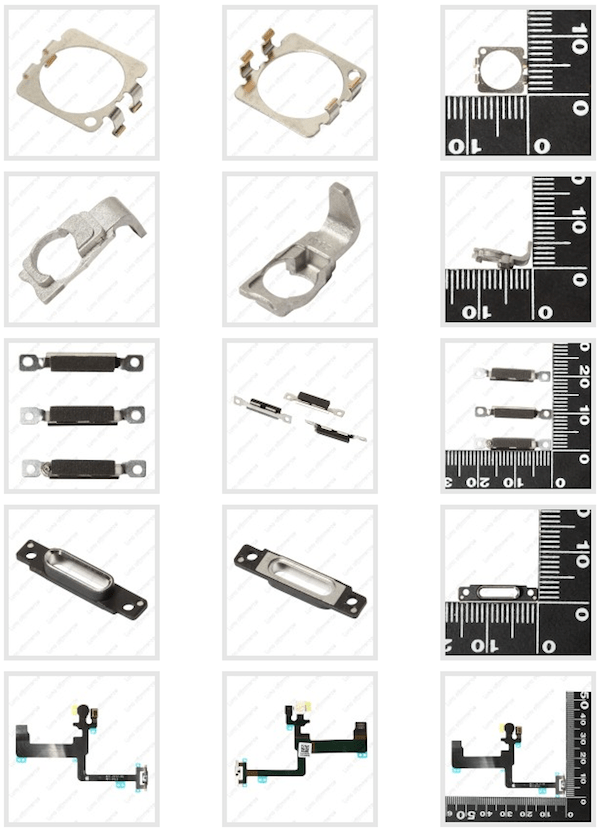 The camera ring may corroborate earlier guesses by Fred & Volk, that iPhone 6's camera port will protrude like the current model iPod Touches. If so, this will be a marked difference from previous iPhone generations. However, the leaked image does not appear to have specific Apple finesse.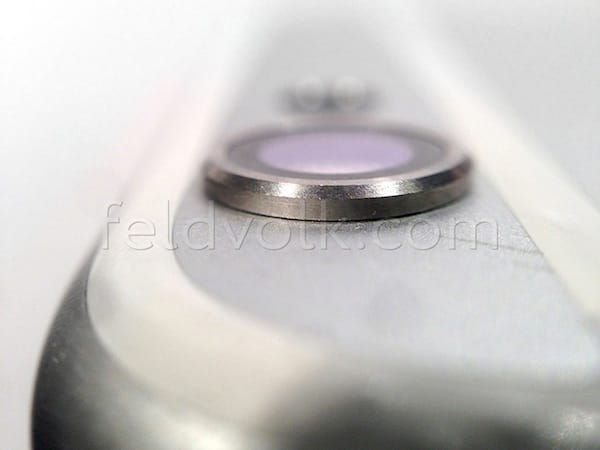 Finally, August 11 rounded out with an individual image of the included flex cable. The flex cable component links important internal hardware with other hardware components. Interestingly, the included image has the camera flash attached. Last year, iPhone 5s boasted a new "True Tone" LED flash, which utilized two different bulbs and a myriad of flash colors, depending on the ambient light.
The flex cable and attached round flash lines up nicely with other back panel leaks, which have all featured a round flash opening. The flex cable further justifies the likelihood earlier back case leaks are accurate. The image is courtesy of Luna Commerce, an Apple parts reseller.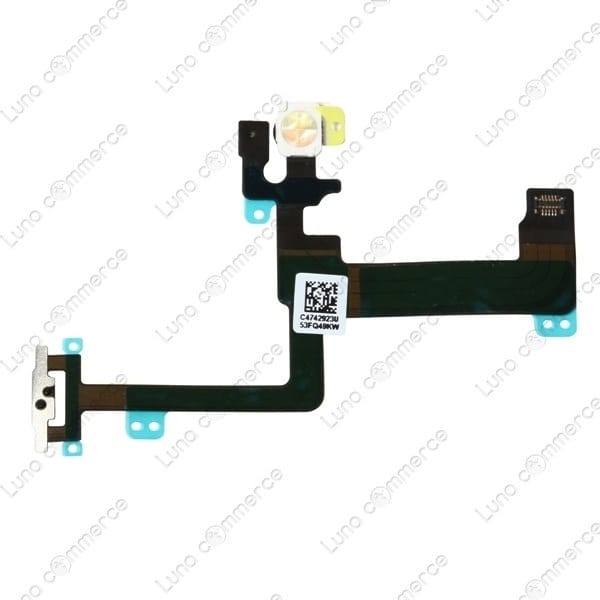 The iPhone 6 media event is expected on September 9, with a subsequent launch on Friday, September 19. It is important to note, all of the current part leaks have been tailored for the iPhone 6 4.7″ model. It is widely believed and almost expected by the tech community that Apple will also be releasing a 5.5″ version. With the media event only weeks away, it is time to re-adjust expectations.
With all of the 4.7″ compatible part leaks, it is curious to be void of 5.5″ variations. There have been several 5.5″ iPhone dummy mock ups; however, no 5.5″ supply chain leaks are surfacing. Should a 5.5″ variation launch concurrently with 4.7″ versions, also look for a potential name change between the devices. Similar to MacBook Pro and MacBook Air, or iPad Air and iPad mini, there may be a new naming scheme in the works as well.