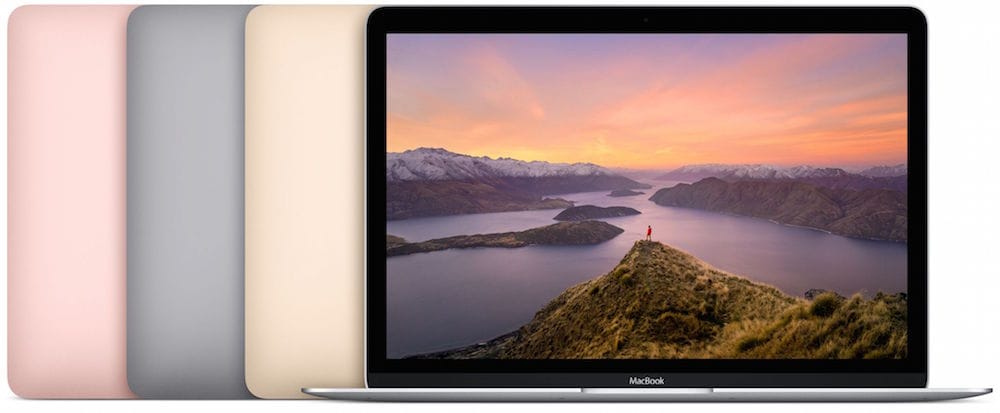 As autumn continues, Apple's device announcements for 2016 are potentially heating up. Over the last two weeks, iPhone 7 orders pushed the device delivery dates into November, particularly for the high-end iPhone 7 Plus in Jet Black. The new Apple Watch Series 2 also debuted at the September 7 media event and is currently on sale at local retailers.
While the fall months are typically busy for Apple, with releases of additional hardware upgrades to iPads and sometimes iPods, critics are wondering where the MacBook updates are. Apple is being criticized for keeping hardware the same over extended periods of time, without modifying the price to current values. This leaves the company with a need to refresh the lines on a regular basis. Thankfully, there are a few rumors calling for a complete refresh of the MacBook Pro lineup and we should see them shortly.
Previous Mac Updates
The most recent update was back in April 2016. Apple launched a completely redesigned MacBook 12″, which came in several colorways and boasted a body design even trimmer than the MacBook Air. Aside from this new release, hardware refreshes to the line are somewhat dull.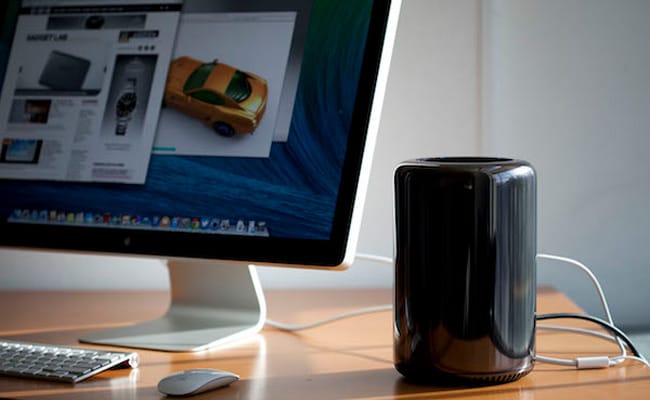 The Retina MacBook Pro was last updated in May 2015, with spec bumps to interior hardware, but not overwhelmingly new or fresh design changes to the actual hardware. Similarly, the MacBook Air was updated in March 2015 with a small processor update and then a RAM update in April 2016. The Air has not seen a redesign in more than five years.
Mac Pro, the most professional grade computer Apple sells, has not been updated since December 2013. iMac was updated in October 2015 with new Retina display models, but hasn't been redesigned since 2012.
Arguably, the desktop devices receive infrequent, minor spec bumps, but it is rare for a completely new redesign on a standard cycle. This is in contrast to Apple's handset designs. Although, with iPhone 6, 6s, and 7, there seems to be a matching trend, and now the iPhone has gone three full years without a hardware overhaul.
MacBook Updates
Time and rumors are calling for a redesigned MacBook and/or MacBook Pro, sometime this fall. Historically, we should be seeing an event invitation, should it occur, within the next four weeks. This timeline would place the redesigned products on store shelves for the imminent holiday season. More importantly, new changes are expected to grace the refresh.
Last month, via not-official-but-basically-official Apple leak source, Bloomberg's Mark Gurman claimed that "Apple Inc. is preparing for the first significant overhaul of its MacBook Pro laptop line in over four years." Gurman continues explaining, the laptops "will be thinner, include a touch screen strip for function keys, and will be offered with more powerful and efficient graphics processors for expert users."
Gurman notes the new function key OLED display, mocked above, would simplify keyboard shortcuts. If digital, the strip could display information that is relevant to the currently selected app. As shown above, a Spotify shortcut glows, next to a song title and music controls. New controls could be added via software updates, instead of requiring a hardware bump. Of course, this is merely a brainstorm, until the new device is actually announced on stage.
The newest design is expected to be smaller than the current models, but not necessarily tapered like the Air or MacBook 12″. Additionally, a Touch ID sensor, currently found on iPhone and iPad, could make its way to the device, allowing for secured Apple Pay purchases. This would pair very well with Apple's recent announcement that Apple Pay for web browsers is now an option, but requires an iPhone or Apple Watch to authenticate.
According to well connected KGI Securities analyst Ming-Chi Kuo, we can expect the completely redesigned 13″ and 15″ MacBook Pro models in the 2016 fourth quarter, with an October announcement and availability before the end of 2016. If this is true, expect to see another Apple Event Invitation hit the press within the next 2-3 weeks.