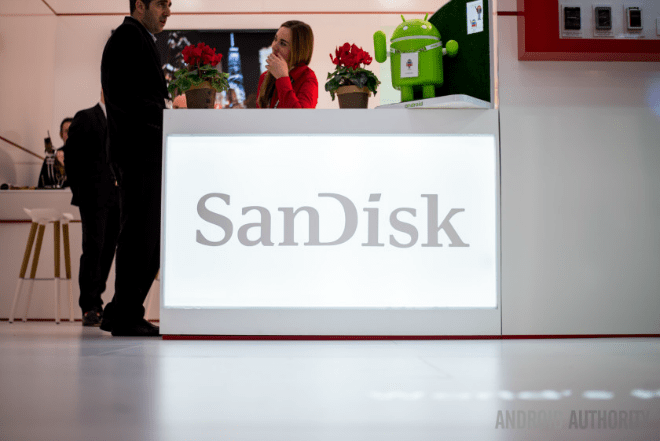 If you are like many mobile users, you routinely take photos and videos on your device, without removing any. This is mainly due to you rather not wanting to decide which ones to delete and which ones to keep. If you hate having to delete files and applications from your Android device to make room for new and more important files, your options are to purchase a device with as much memory as possible, or to use a removable MicroSD card to hold the additional data.
However, if the current SD cards on the market were insufficient to store everything you want, you'll be glad to know that SanDisk has just revealed what it bills as the world's first 400-GB MicroSD card suitable for use in Android smartphones.
Details of The New 400-GB
MicroSD

Card from

SanDisk

For users who are new to using MicroSD cards, some context is in order. SanDisk made a big splash in the storage industry three years ago when it first debuted a then-record breaking MicroSD card weighing in at 128 GB, according to a report from Android Authority. The next year, SanDisk issued a 200-GB MicroSD card.

Breaking another world record, the 400-GB MicroSD card from SanDisk will let you store up to 40 hours of full-resolution videos. What's even better is the transfer rate when copying files from a computer to the MicroSD card. This MicroSD card lets you move 1,200 photos every minute, allowing you to download new apps without worrying about first making room for them.

This card provides native support for Android OS's Adoptable Storage option. Enabling adoptable storage transforms a MicroSD card into permanent storage, meaning it will be considered part of the device and is no longer meant to be removed (removal could cause apps to crash). SanDisk is selling the new MicroSD card at a suggested rate of $249.99 in the United States.

With the ability to store so many files on your Android device thanks to the SanDisk 400-GB MicroSD card, you'll likely have many hours of videos to play and documents to read. It's best to mount your smartphone in a tabletop stand so you can keep your hands free and maintain the ideal viewing angle.