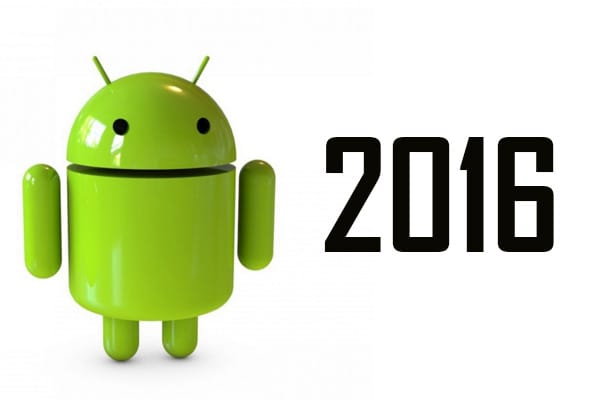 Several great Android phones were released in 2015, such as the Samsung Galaxy S6 and S6 Edge, the Nexus 6P, the LG G4, and the Sony Xperia Z5. With 2016 here, though, these phones will soon give way to even newer Android OS mobile devices. Here's a look at some of the most exciting Android phones set to be released in the coming year.
Samsung Galaxy S7 and S7 Edge
For the most part, the Samsung Galaxy S7 and S7 Edge are expected to only have minor upgrades over the S6 and S6 Edge. After all, the S6 and S6 Edge already feature snappy speeds, along with a great display and an excellent camera. There are rumors, however, that the S7 and S7 Edge will have one significant new feature: Force Touch. Force Touch is similar to the iPhone 6s's 3D Touch, which gives the device the ability to sense how hard a user is pressing.
The Samsung Galaxy S7 and S7 Edge are expected to be released as early as January 2016, most likely late February.
LG G Flex 3
Last year, the LG Flex 2 was the first phone to feature Qualcomm's Snapdragon 810 processor, which many other flagship phones would also use. The LG Flex 3 will be the first phone of 2016 to feature Qualcomm's next version of Snapdragon, the Snapdragon 820 processor. The phone may also be equipped with a QHD display, 20.7 MP camera, and 4 GB of RAM, which would make it a powerhouse among smartphones and even some low-end computers.
The LG Flex 3 will debut in early 2016, possibly in March.
LG G5
The G series from LG doesn't boast some of the fancy features that its competitors have, but it doesn't skimp on any of the necessary components. The screen and camera on the G4 are superb, and its Snapdragon 808 processor is fast enough for most users. If the G5 continues to deliver on necessary features and keep costs low by eliminating extraneous features, it could be a great phone to get in 2016.
The LG G5 is rumored to be released as early as February 2016.
Project Ara
Project Ara isn't pursuing an electromagnetic design anymore, but it still promises to offer one of the most intriguing smartphone options in 2016. Once fully operational, Project Ara will let consumers design their own smartphones, selecting everything from the case to the hardware inside it.
A pilot version of Project Ara is expected to launch in 2016.
Motorola Moto G (4th Gen)
The third generation of the Moto G was underwhelming. It didn't have the balance of price and specs that previous generations had. Hopefully, the fourth generation, which is coming in 2016, will outperform its predecessor yet still have an affordable price.
The Moto G is expected around May 2016.
These are just a few of the enticing smartphones that will be released in 2016. Sony and HTC have new Android phones coming out as well. As just this small sampling shows, 2016 promises to be a great year for Android users. Whether you want new features, more power or unparalleled customization, there is an Android phone coming out this year for you.