Use a ProClip Tablet Mount or Phone Stand in the Kitchen
Do you use your phone or tablet in the kitchen while you cook? Using a phone stand or tablet mount can help keep your device clean of sticky, smudgy finger prints, while also enabling you to view your favorite recipes and instructional cooking videos at just the right height and angle. You can even listen to your favorite music playlist while you cook with our iPad tablet or smartphone tabletop stands.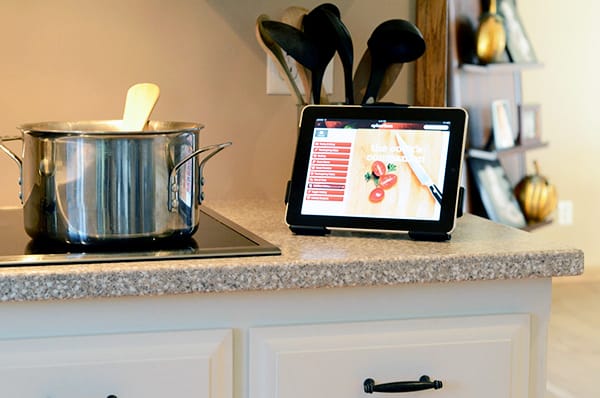 For those of us who enjoy spending time cooking for friends or family, it's second nature to look up recipes on your phone or tablet. In fact, many of us even bookmark or save our favorite recipes on Pinterest. Why not bring the ease of internet recipe hunting or organizing into your kitchen for good. Our iPad tablet multistand can be wall mounted or take it with you from room to room as needed. Our phone tabletop stand is also extremely versatile and can go from cooking in the kitchen, to working at your desk, to even using your phone or tablet as an alarm clock on your nightstand or bedside table.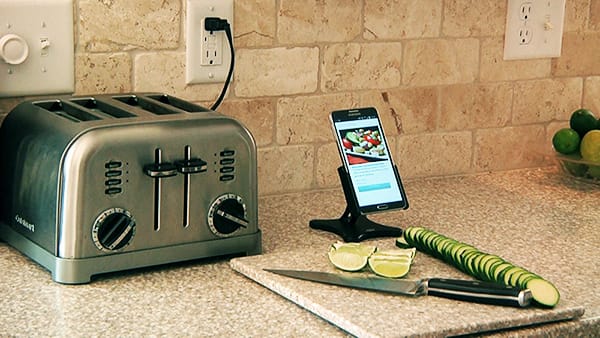 Now that you know the many ways to use ProClip outside of your vehicle, check out some of our favorite apps for using your ProClip in the kitchen:
Best Apps for Cooking (Android and iOS)
Epicurious
Epicurious is a free, award-winning recipe app for discerning foodies and is available for both Android and iOS. Save your favorite recipes in your digital recipe box, read user reviews and even use the app's voice command to make hands-free cooking even more convenient with your ProClip tablet or phone stand.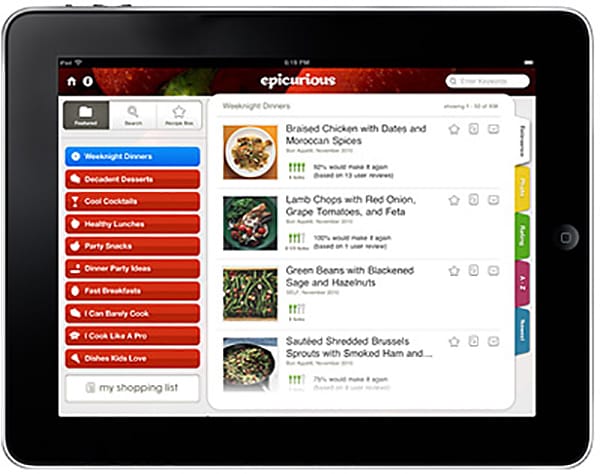 Real Simple
Think you have no time to cook? Think again. The Real Simple app features the popular magazine's easy, fast, healthy and delicious recipes in an easy to use, "really simple" free app. With over 900 recipes updated monthly, grocery checklists, weekly meal planner and more, you'll not only find time to cook, you'll even find time to do the dishes!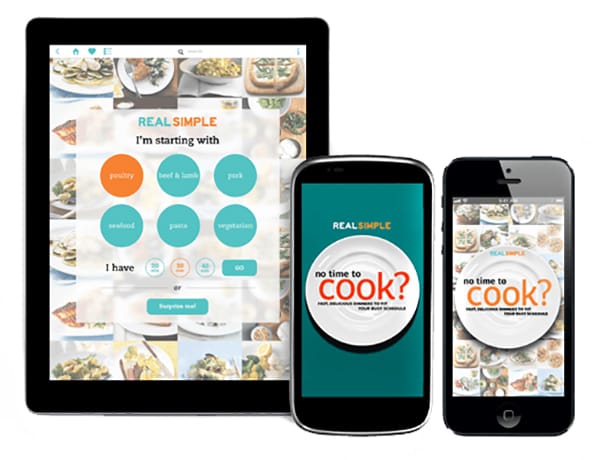 Yummly
Yummly has taken over – as far as online recipe searches go – and for good reason! Search recipes based on the ingredients you have on hand or for dietary needs, get personalized recipe recommendations and browse thousands of delicious recipes – even share your favorites with friends and family!