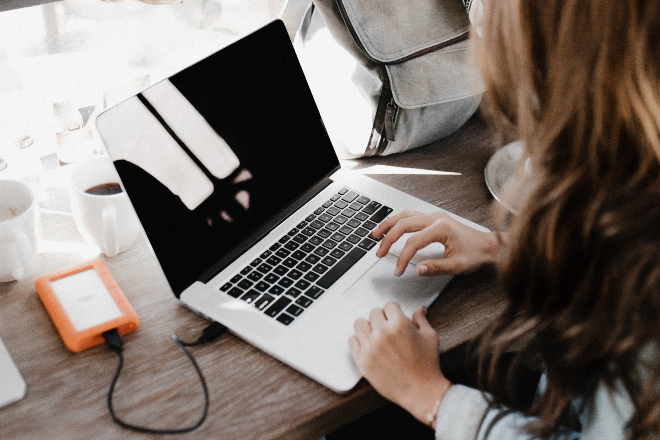 Each year students meet the Fall with a mixture of excitement about new beginnings and lament over the end of summer. A back-to-school give helps ease the transition and mark the milestone. Whether small or significant, a tech-related gift may also help your favorite student enjoy their best year ever!
Five Incredibly Thoughtful Back to School Gift Items
1. Philips Wake-Up Light Alarm Clock with Sunrise Simulation
When you are a busy student, sometimes you stay up as long as possible working on assignments or fitting in social time. An alarm clock is essential. Of course, the student may use their phone but a sunrise simulating clock is a much more pleasant way to start the day. The clock uses LED light colored to simulate a sunset to naturally wake people up. It is a little like sleeping next to an open window and letting the sun wake you up. (At least in theory). The Phillips Wake-Up Light Alarm Clock is available on Amazon for #38.
2. RAVPower Wall Charger
More and more students rely on their devices to organize their busy lives, complete assignments, conduct research and stay in touch. A multi-use charger helps keep these devices ready when needed. This charger may charge phones, tablets, and laptops eliminating the need to carry multiple charging plug-ins. The RavPower 2 port wall charger is available on Amazon for around $14.
3. A Power Bank like Anker PowerCore 10000
Sometimes those hungry devices need a charge but there isn't an outlet available. A solid power bank offers a lifeline to keep phones, tablets, and sometimes even laptops charged and ready. The Anker Power Core 1000 is available in a choice of four colors for $35 on Amazon.
4. A Durable Back-up Drive Like LaCie Rugged Thunderbolt USB-C 2TB External Hard Drive
Give the gift of peace of mind! Sometimes computers and devices crash, get lost, or stolen. Hopefully, this won't happen while working on a term paper or thesis. A durable backup drive offers a convenient way to backup and archive projects for safekeeping. Alternately cloud storage helps, but some students prefer more than one backup for those make or break projects and assignments, The LaCie Rugged Thunderbolt is available for different inputs and storage space needs, the USB-C 2 TB runs around $170 on Amazon.
5. A Selfie Ring Light
A selfie ring light may seem a little frivolous, but it is a gift some students will love. Throughout the school years, people form lifelong memories and friendships. Chances are that also means they will take a lot of photos including selfies. Also, some schools incorporate multimedia content creation in the curriculum. A student may wish to film a news presenter like video introduction in an area that lacks adequate light. A clip-on selfie light makes that possible! There are so many selfie ring lights available on Amazon for around $10. Some offer different brightness options and the ability to choose warm, cool, or neutral light.
Finally, while you are preparing for back-to-school, why not buy a little something for the parent (or for your student's car). A ProClip USA phone mount for your car is the perfect way for parents and students on the move to keep track of their phone. It also provides easy access for GPS-based navigation and safe hands-free calling.