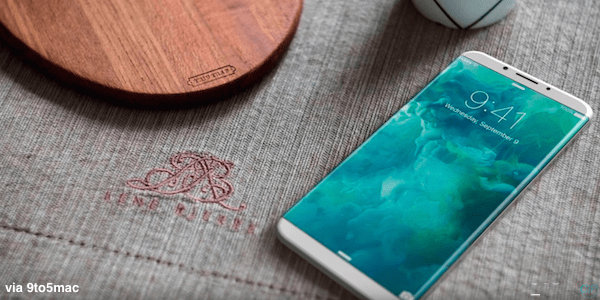 Many rumors regarding the iPhone 8 are mounting in the blogosphere. Everything from wireless charging to 3D facial recognition, are being touted as the next great features of the upcoming Apple handset. While these rumors are being pushed by some less-known webpages, reputable Apple analyst Ming-Chi Kuo has heavily influenced the direction of these claims. Often-correct, Kuo is a leading name in the Apple rumor mill. However, until a formal news outlet confirms any Apple rumors, it is hard to determine exactly what to expect. With the Wall Street Journal now stepping into the mix, rumored details of the iPhone 8 are difficult to ignore.
Reported Tuesday, February 28, the Wall Street Journal claimed the upcoming 2018 iPhone will include a curved OLED display, USB-C charging capabilities, and may discontinue the traditional Home button. Referring to the upcoming device as the "10th Anniversary iPhone," the WSJ explains two updated versions of the iPhone 7 and 7 Plus devices will be released, as well.
The WSJ report confirms many of the previous iPhone 8 rumors, dating back into the summer of 2016 with the above claims. Some may ponder, why the WSJ rumor is more important than others. Quite simply, the answer is 'credibility.' While Apple analysts and market-watchers have good track records, think-Kuo, the WSJ is a major and reputable news agency. The WSJ is not going to stake its reputation on confirming iPhone rumors, unless they have incredible sources.

As seen with many previous iPhone launches, once rumors and whispers begin to mount or tend in the wrong direction, not-so-curiously a major news network with anonymous sources will leak or confirm certain parts of popular rumors. The WSJ is a common outlet for these types of confirmations, as well as the New York Times and Bloomberg.
Interestingly, on the same day, merely hours later, another large news outlet seems to shed more light on the charging cables. After a quick outcry from tech journalists regarding the switch from Apple's proprietary Lightning cable to USB-C (via WSJ), Barclays managing editor, Blayne Curtis, contacted MacRumors to confirm the iPhone will be Lightning compatible. While European units will ship with Lightning-to-USB-C dongles, in compliance with the initiative to make a single charger for all mobile devices across the pond, all iPhone 8 devices will ship with Lightning ports.
This quick Barclays retort only continues to add credibility both to its own, as well as the WSJ, rumors.
In summary, what does it all mean?
Rumors about an OLED screen have been rampant since before the iPhone 7 release. Look for this to be confirmed as fact, now that WSJ made the same claim. Moreover, this OLED screen will provide virtual buttons, confirmed by WSJ. Consequently, this will eliminate a Home button, leading for fingerprint detection to be moved to a sub-screen level, which can be seen from Apple patents. Or, just perhaps, that facial recognition will work after all.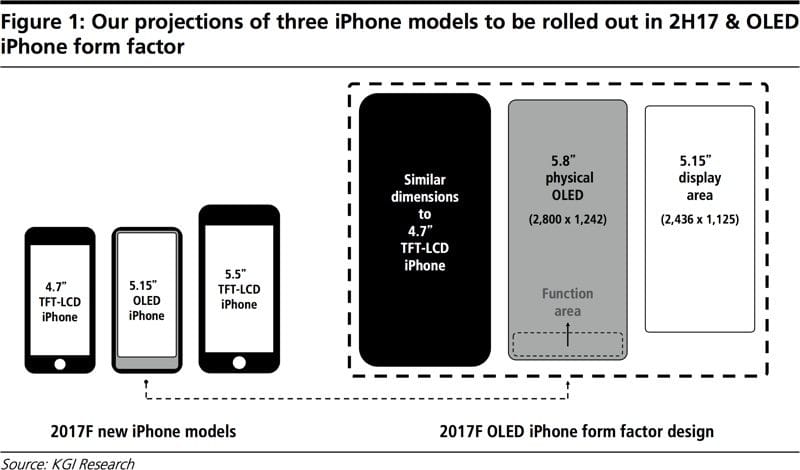 With virtual buttons, a larger screen will be necessary. However, if the space is reserved for virtual buttons, will the iPhone 8 actually increase screen size as we currently think about it: space to view actual content, i.e. videos, pictures, apps.
The USB-C vs Lightning cable connection will cause a lot of heartburn, especially with the recent switch from 30-pin connectors. The Barclays clarification seems to be the most believable.
With an iPhone 8 launch date still anticipated to be fall 2017, there sure are a lot of rumors. The quantity and quality of recent rumors is similar to what is typically seen merely one-to-two weeks before an actual launch. What could be leaked in the meantime? Or, could the iPhone be launching much sooner this year?