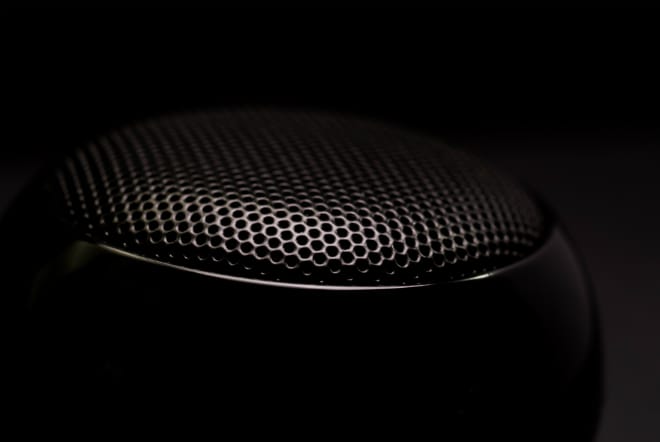 Do you have a voice-activated "smart" speaker in your home? People have become accustomed to machines listening to them and then responding as if they were sentient, such as Siri on the iPhone or your financial institution's voice response system. Now, a number of companies are developing voice-activated speakers that are always on, activated and listening for people's questions and commands.
Talking To Your House: The Rise of Voice-Activated Speakers
Assistive tech in the form of smart speakers is changing the way people get information and adjust settings in their homes. For example, customers looking for holiday gifts last December purchased the Google Home Mini and the Amazon Echo Dot to bring speech recognition into their friends and relatives homes.
The result is people acting like they are talking to their house as they ask questions, such as 'what is the birthday' of a celebrity, the names of nearby restaurants or even commands to make changes in the environment, such as to adjust a home thermostat.
These smart speakers respond in such a lifelike way that humans are saying 'please,' 'thank you' and 'sorry' when speaking to a Google Home device, according to a recent report from Think With Google.
What Talking to Voice-Activated Speakers Illustrates
This illustrates how artificial intelligence-fueled assistants are starting to integrate more seamlessly into our society. If you're a fan of all things Apple, you'll be glad to know the company is releasing its own smart speaker, the HomePod system on February 9, 2018.
It is easy to see how you could start talking to your smart speaker with polite phrases, since it is natural to respond with kindness when you are having an enjoyable conversation. The fact that you are conversing with a machine as you ask it to set a reminder alarm or to add an entry to your public calendar just means that the artificial voices we hear from such devices are becoming more lifelike and natural.
With a smart speaker in your bedroom, you could begin the day by asking it to open the curtains (if you have home automation installed too), and then have it play your favorite radio or TV station to get the morning news. While you are preparing breakfast, you can continue talking to the speaker. Ask it to tell you recipes to make with whatever food is left in your fridge or whether there is a traffic delay that requires you to leave earlier than usual for work.
Now that the new HomePod from Apple is due out this month, you'll have another option from which to choose along with Amazon and Google's products.