Win a Samsung Galaxy S20 + OtterBox Defender
ProClip USA is giving away one of the hottest phones of the year! The Samsung Galaxy S20 has a stunning 6.2-inch display, 120Hz refresh rate, an incredible new camera system, and is 5G capable! We're giving away a 128 GB, cloud blue edition. We understand you want to keep your phone protected, and that's why we're including one of the toughest phone cases around, the OtterBox Defender, plus a custom ProClip mount and holder for your new phone.
Whether you use your phone in your car for navigation or the occasional phone call, it's always important to stay safe on the road. A custom ProClip mount and holder can keep your hands off your phone and on the wheel, keeping you and your passengers safe.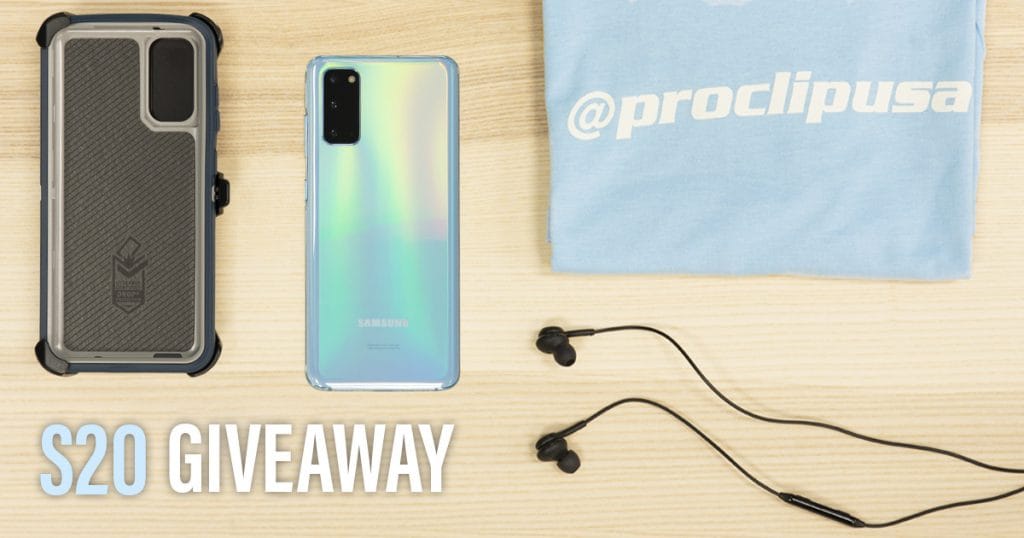 Enter to Win
For your chance to win the Galaxy S20, OtterBox Defender and custom ProClip mount and holder, visit ProClipUSA.com or enter below! The deadline to enter is April 27. For a full list of rules, visit here. The winner will be notified April 29, 2020.
[woobox offer='xgnmt7′]