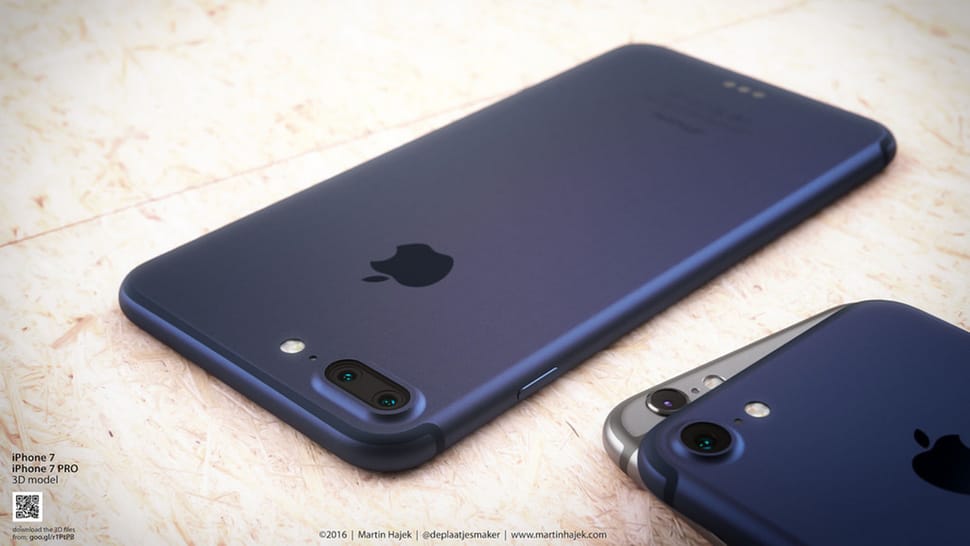 The week leading to Apple's iPhone 7 media event, is proving to be quite informational. Of course, any information leaking before the actual announcement by Tim Cook on September 7 is pure speculation, but with very credible physical evidence, it is difficult not to believe the most recent leaks. Wednesday, August 31, new package leaks seemingly confirm three different rumors.
In a leak via often credible French website nowhereelse.fr, an iPhone 7 Plus package sticker and manual spread quickly across the internet. The information appears to be consistent with other pre-existing materials found on other iOS devices. Details about the product and the hard drive size can be clearly seen in the image.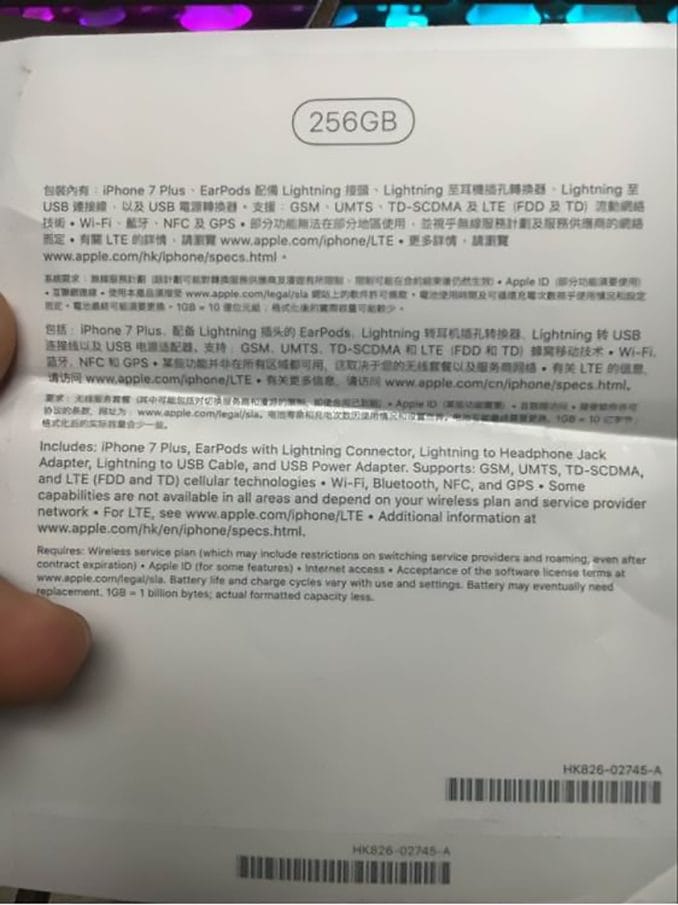 iPhone 7 Lacks Headphone Jack
First, the listed item is the "iPhone 7 Plus," which could mean these options are not available on the iPhone 7 or even on lower storage versions of the iPhone 7 Plus. Next up, is the word "EarPods" which is the moniker given to the newly (September 2012) redesigned, Apple branded ear buds. Following, is the designation that these EarPods are Lightning enabled, leading armchair analysts to almost definitively claim, there will be no headphone jack on the upcoming iPhone.
iPhone 7 Will Come with Dongle Adapter
Further driving home this claim, next in line is "Lightning to Headphone Jack Adapter," potentially meaning a Lightning dongle will be included for 3.5mm headphones, and then the "Lightning to USB," which would be the standard charging cable.
iPhone 7 Will Come in 256GB Tier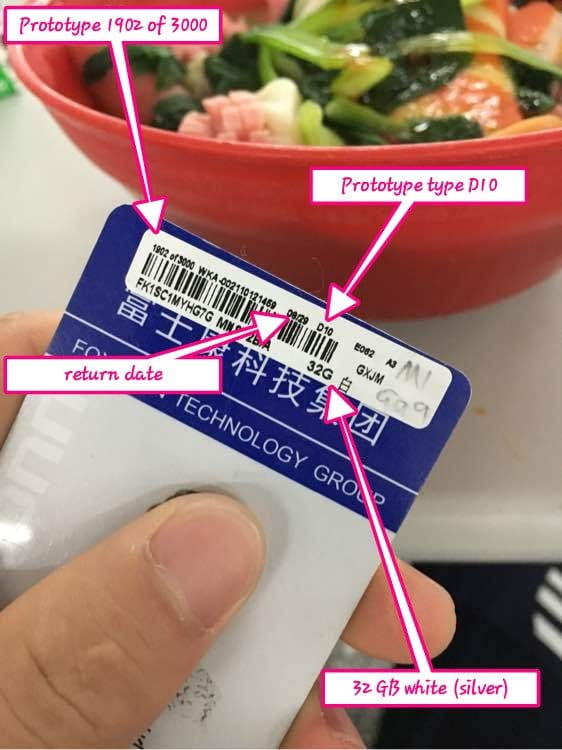 It was previously rumored the device would include a much higher tiered storage capacity. Other package leaks from earlier this week, indicate the entry level tier will be 32GB instead of 16GB, as seen in the image immediately above. With the leak on Wednesday, it appears the highest level may run up to 256GB. The only remaining question would be the steps in between.
Will Apple offer a mid-tier option with 64GB or 128GB? Most importantly, how much will the step-increases cost the consumer?
As mentioned, nothing is confirmed until announced next week, but it appears there may be few secrets left for Apple to unveil at the September 7th media event. You will be able to live stream the event via Apple's homepage or AppleTV.
Haven't been following along, check out the previous posts!
ProClip iPhone 7 car mounts will be available shortly after the release! Sign up to be notified when they launch.
source: nowhereelse.fr via 9to5Mac