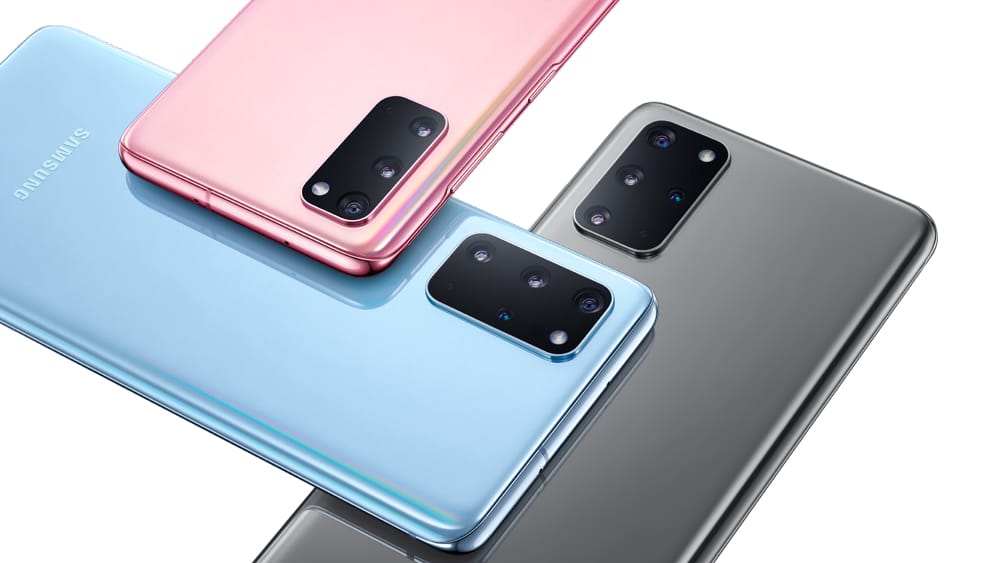 Samsung has officially announced their latest generation of flagship smartphones in the Galaxy lineup. The Galaxy S20, S20+ and S20 Ultra were unveiled as Samsung looks to a new decade of growth and change. Each of the three models supports 5G, has 120Hz screens and will be available on March 6, 2020.
Samsung Emphasizes Powerful Camera Upgrades
Right out of the gates, Samsung emphasized that a powerful camera system is an absolute must in 2020. The Galaxy S20 and S20+ each feature an all-new 64MP camera system and the S20 Ultra features a whopping 108MP camera system. In the past, smartphone cameras with comically large amounts of megapixels wasn't exactly a recipe for success. However, Samsung has improved sensors and software that should handle the high number of megapixels. The S20 and S20+ include hybrid optic zooms at 3X and the S20 Ultra can hit 10X hybrid optic zoom and a staggering 100X digital zoom with Space Zoom. Each of the three new devices also comes capable of recording and editing video in 8K, which is incredible for a smartphone, but we won't blame you for thinking it is overkill.
Maxed Out Spec Sheet
The camera system isn't the only part of the phone that Samsung is throwing the biggest possible numbers at. Other features of the phone are as maxed out as imaginable. They each come with a Qualcomm Snapdragon 865 processor, Bluetooth 5.0, and Wi-Fi 6. The phones have more RAM than most laptops from just a couple years ago, with 12GB in the base models and up to 16GB of RAM. Storage begins at 128GB and can be expanded up to 1.5TB via microUSB (which you'll need if you plan on utilizing video recording in 8K). The S20 includes a 4,000mAh battery, S20+ gets a 4,500mAh battery and the S20 Ultra a 5,000mAH battery.
Maxed Out Price Sheet
Finally, Samsung announced that the Samsung Galaxy S20 would start at a base price of $999, the S20+ at $1,199 and the S20 Ultra at $1,399. So while the lineup did receive some hefty bumps in specs and camera capabilities, it also receives a hefty bump in the price. Are the maxed-out specs enough to get you to upgrade? Let us know in the comments. As always, stay tuned for more information about the phones, as well as a complete ProClip Holder Guide once we've tested the phones.