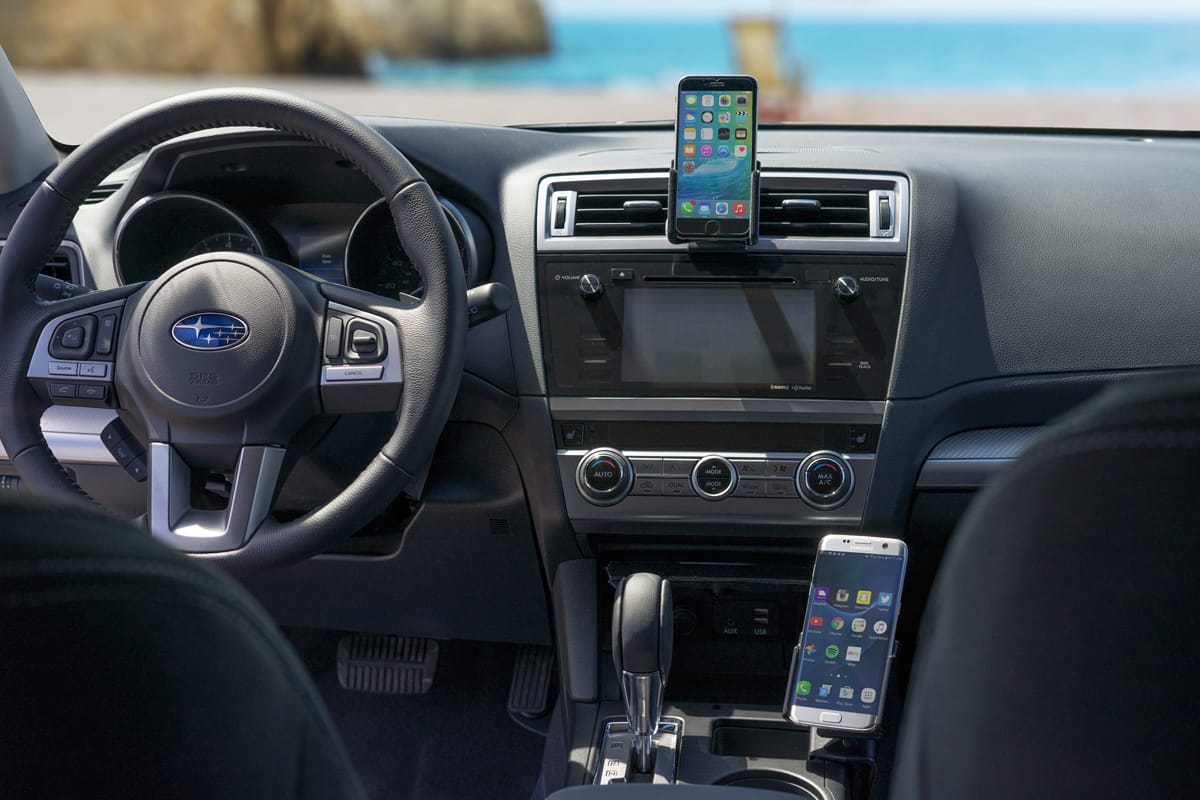 If you drive a Subaru Outback, congratulations, you are a practical human being! Besides being practical, you also appreciate comfort, design, fuel efficiency and extra cargo space for transporting kids, the family dog, camping gear and pretty much anything else you can think of!
The latest Subaru Outback models also offers the latest in digital technology for the connected vehicle. For instance, link up to Subaru's Starlink in-vehicle dashboard entertainment center via your Android or iOS device, so you can cruise to your favorite tunes on Pandora, listen to your favorite podcast, audiobook or Satellite Radio channel! The Starlink system also enables hands-free talking capabilities, so you can keep your hands on the wheel and your eyes on the road! Purchase a Security Plus package to send automatic notifications in the event of an emergency or collision and receive roadside assistance.
Speaking of driver safety, new Subaru Outbacks also feature Eyesight Driver Assist and Rear Vision camera technology, ensuring that whether you're on your morning commute or just backing out of your driveway, your safety from collision is top of mind.
Subaru Outback Dashboard Phone Mounts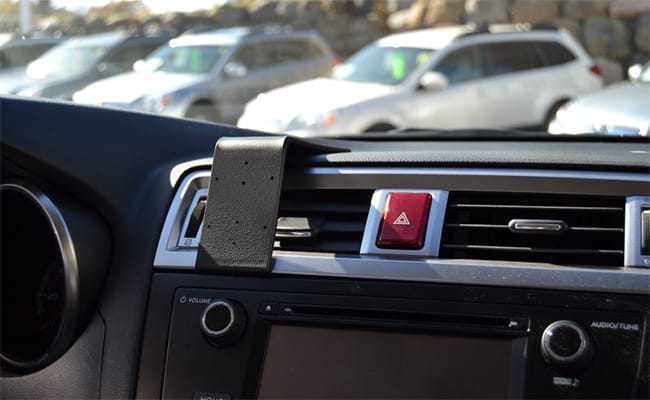 We offer Subaru enthusiasts a variety of custom phone mounting solutions for their vehicle's dashboard. Whether you have a 2017 or a vintage model, you'll be happy to know that we've been making Subaru Outback dashboard phone mounts all the way back to 1995! Dashboard phone mounts add additional safety to your driving experience by providing a sturdy and secure place to store your phone while driving. Keeping your phone insight helps to keep your eyes on the road, instead of fumbling around your vehicle looking for where you placed your phone. Drivers who don't use a phone mount could be susceptible to a variety of "phone fails" that lead to distracted driving.
Our dashboard phone mounts are custom designed to fit your Outback's unique dashboard, while also being discreet enough to blend into its interior. And installation is a snap – literally. Simply "snap" our mounts into the seams of your dash and you're ready to attach one of our phone holders!
Custom and Universal Phone Holders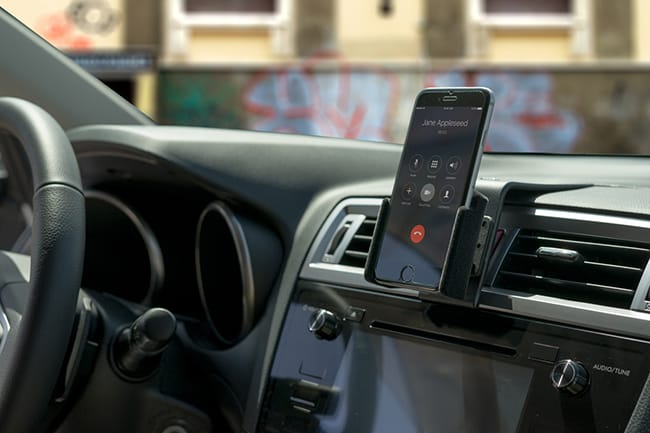 Just like our Subaru Outback phone mounts, our phone holders are also custom designed with your specific phone model in mind. We also offer a large variety of universal phone holders. These are great if you like to keep your phone in a case or you will have multiple people with different phones using the same vehicle. Each holder features Tilt Swivel, allowing you to angle your phone 20 degrees in any direction for the best view possible, as well as 360 degrees from portrait to landscape mode. Holders are available for most iOS and Android devices.