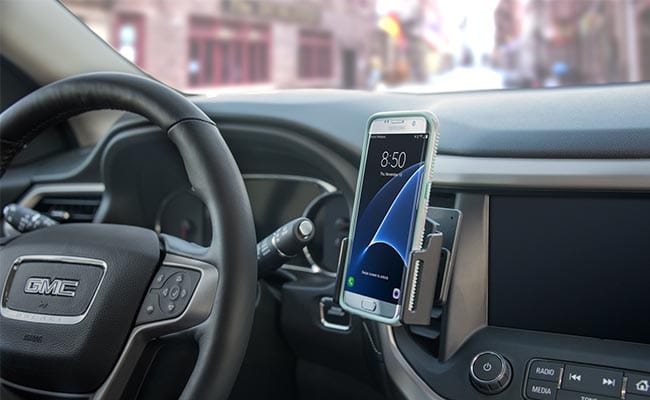 If you're looking for a vehicle that will fit your family, but a minivan just doesn't fit your style, then the GMC Acadia may be the right choice for you. The GMC Acadia is a mid-size SUV crossover that can deliver the same transport and storage capacity of a minivan, while not taking up the same amount of space in your driveway as a full-size SUV or truck. This family-friendly vehicle offers three rows of seating and can fit up to eight passengers. It comes with the option of all-wheel drive and fold-away seats to increase driving power and storage capacity.
GMC Acadia Dashboard Phone Mounts
A strong and reliable vehicle should have a strong and reliable dashboard phone mount. We have dashboard mounts for the GMC Acadia series going back to 2007. Our mounts are created with the Acadia's interior in mind so that the mount blends seamlessly with your dashboard.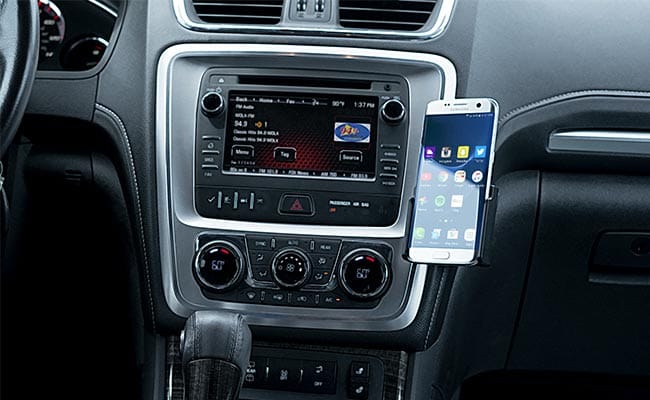 Depending on the year of your GMC Acadia, and your personal preference, we offer three different mount locations:
Center mount
Angled mount
Console mount
You can check out all of our GMC Acadia dashboard mounts here.
2017 GMC Acadia Dashboard Mount
Are you the lucky owner of a new 2017 GMC Acadia? The 2017 Acadia steps up its game with touchscreen infotainment, with options for Apple CarPlay, Android Auto, and 4G LTE connectivity. Owners also have the option to add mobile WiFi. The 2017 GMC Acadia comes with six-speed automatic transmission with the option of making it an all-wheel drive vehicle.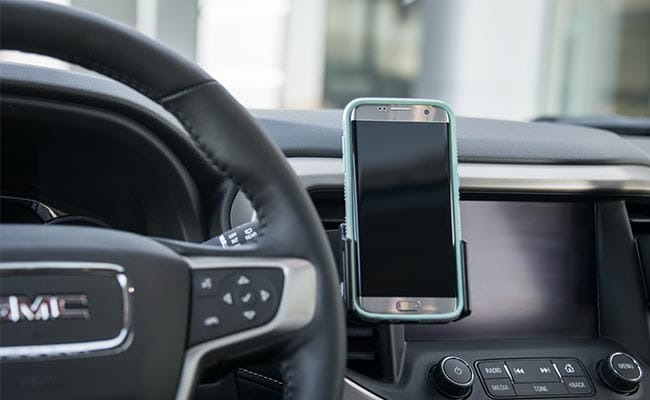 We now have our custom center dashboard mount available for the 2017 model. Product #855266 offers optimal viewing and positions the device within easy reach of the driver. For more information on the mount and to view our quick and simple installation process, watch the video below.
Car Phone Holders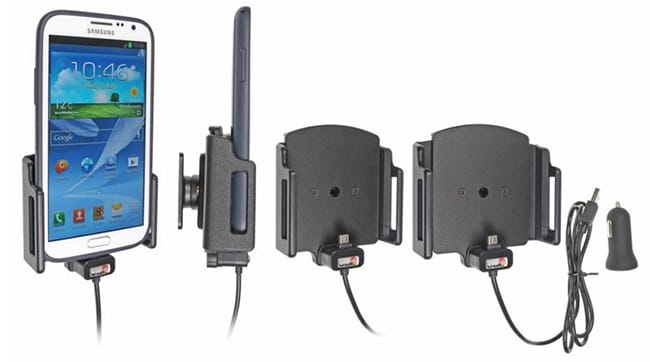 Securing your phone in the best possible way, while also helping to eliminate clutter and improve visibility to promote safe driving habits, is our top priority. That's why we created our two-part mounting solution. Once you've selected the best dashboard mount location for your GMC Acadia, you will want to select the best phone holder to go with it. You have the option to choose a custom phone holder or a universal phone holder. We make a new phone holder for just about every phone on the market, but if you prefer to use a case on your phone or plan to share the mount with family members, our universal holders will provide the best solution. Our holders are available with or without charging, and come with a tilt swivel that allows you to position your phone in landscape or portrait viewing.