The ProClip Team got together to have some fun last weekend at the Madison, WI Electric Run!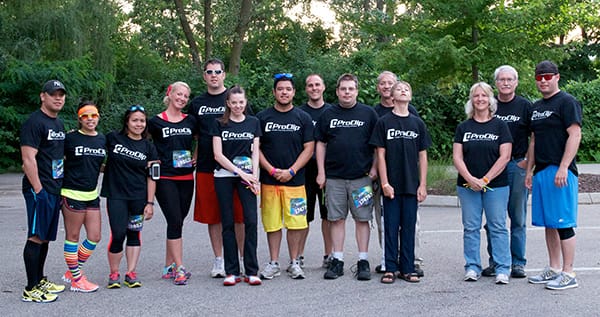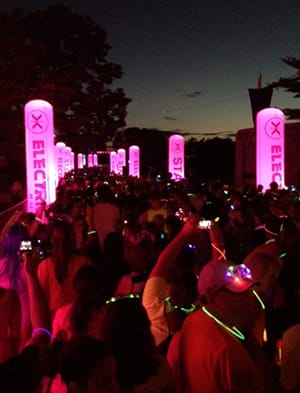 On Saturday August 3rd, the Electric Run was held in Madison, WI. ProClip USA headquarters just happens to be in Madison, so it was the perfect opportunity to get together and have some fun while supporting a good cause.
The charity partner of the run was the Dane County Deputy Sheriff's Association Explorer Program.
The Electric Run
If you aren't familiar with the Electric Run, it's a 5k route of music and lights that creates an "electric wonderland" to encourage participants to dance the route.
The music and lights change throughout the route to create different moods, or "lands," in each area.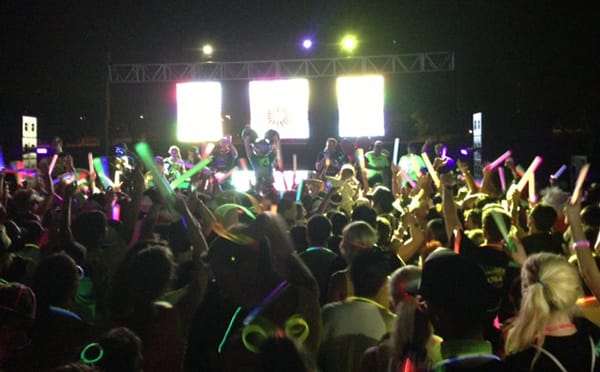 Glow-in-the-Dark Mount Something T-shirts
The Electric Run is held at night to enhance the effects of the lights, so many people often come decked in glow sticks and other glow-in-the-dark paraphernalia. To keep with the theme, we had a glow-in-the-dark version of our "Mount Something" t-shirts created (thanks toThysse Printing Services).
The whole night was a lot of fun. It was great to see everyone having such a great time. If the Electric Run is coming to your city, we highly recommend you participate! You can see a list of upcoming Electric Run locations on their website.