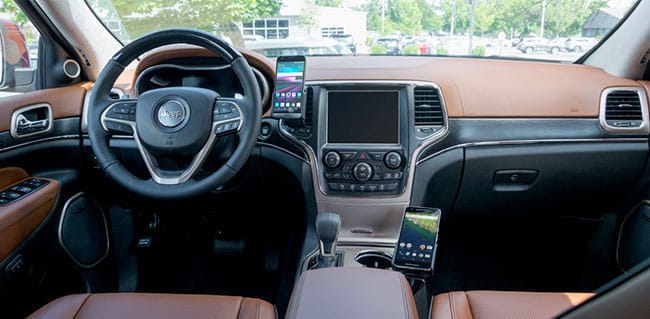 The Jeep Grand Cherokee is great option for someone looking for a reliable, practical vehicle that can handle an off-road adventure every now and again. The Jeep Grand Cherokee has been a tough competitor in the mid-size crossover category for the more than two decades that it's been around. This mid-size SUV offers a comfortable interior space for its passengers and a roomy cargo area. It can be trusted anywhere you take it, whether that's running errands or driving through muddy back roads, snow, sand or even rocky terrain.
The newest Jeep Grand Cherokee model offers not only the traditional features we have been enjoying for years, but now comes with a focus on the connected vehicle as well as gas and engine efficiency. The 3.6L Pentastar V6 engine offers fuel efficiency of over 600 highway miles on just one tank of gas at 26 highway mpg.
The Uconnect 8.4 Nav in-dash navigation system offers WiFi, touchscreen, 3D mapping, Siri, voice recognition and much more for a cutting edge driving experience suitable for anyone or any family, anywhere.
Jeep Grand Cherokee Dashboard Phone Mounts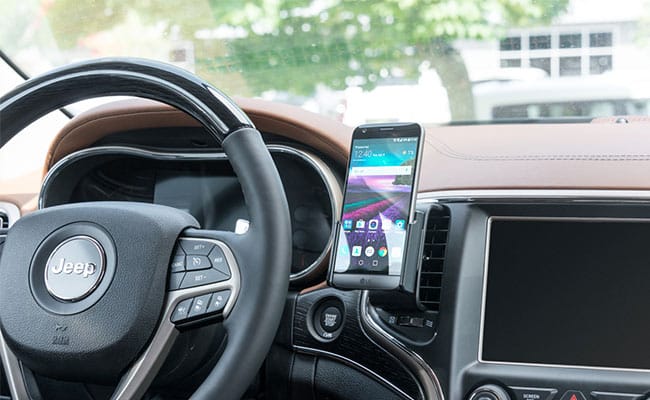 A trustworthy vehicle deserves trustworthy accessories. Having a dashboard phone mount is a great way to keep your phone safe and conveniently placed while driving. A quality phone mounting solution allows you to focus on the road, while still providing safe access to useful features on your smartphone. Don't get caught in the common phone fails that can increase distracted driving. Instead, mount your phone where you can see it.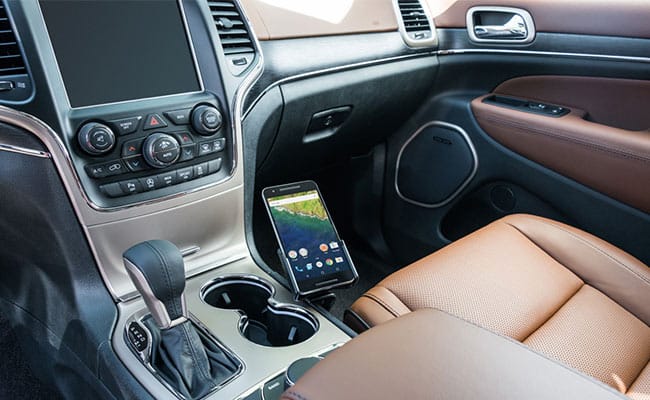 ProClip offers a wide selection of dashboard mounts and phone holders for the Jeep Grand Cherokee. All of our mounting solutions are made from the finest materials and are specifically designed to blend into your vehicle's interior. In only a few minutes, you'll be able to install a secure mounting solution that will keep your phone safe, not matter the terrain. Most importantly, you'll keep your eyes where you need them most, on the road.
Custom and Universal Phone Holders
Quality work is in everything we do at ProClip USA. To go with your custom dashboard vehicle mount, we offer both custom phone holders, specifically designed to fit the exact dimensions of just about every phone on the market. We also offer universal phone holders, which are great if you like to use a case on your phone or appreciate a more versatile option for sharing a phone holder between family members or other drivers.