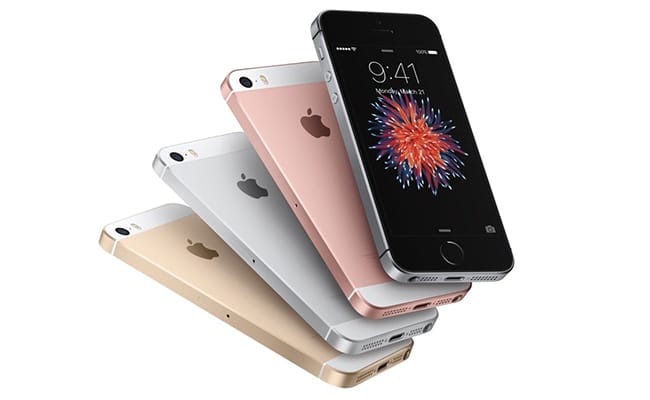 Apple touted the iPhone SE as featuring the beloved 4-inch display and compact body of the iPhone 5s at its release in March, 2016. Still, the SE's smaller stature doesn't limit this petit version from featuring many of the same great updates and features users of the iPhone 6S and 6S Plus enjoy, just in a smaller, more affordable package. While many an Apple fanatics wait patiently for the iPhone 7 release later this year, the iPhone SE is a still a great choice for those looking for a smaller smartphone.
Below are of few of the specs you will enjoy on your iPhone SE smartphone:
4-inch Display: The iPhone SE's compact size is hands-down its biggest feature. In fact, it's the main driving force behind its creation. Let's face it, not everyone wants a bigger phone.
64-Bit A9 Processor: If the A7-equipped iPhone 5s was your last iPhone, you're going to be blown away by the speed of the iPhone SE's A9 chip, which is twice as fast.
Touch ID and Apple Pay: Unlock your phone or purchase an item with the touch of your finger for a more convenient and safe security and payment option.
Camera: Like the iPhone 6s, the iPhone SE iSight camera features a 12-megapixels, ƒ/2.2 aperture main camera with Live Photos and 4K video capability. Plus, store your digital creations with iCloud Photo Library for years to come.
Rose Gold – iPhone 6 set the rose gold standard and the iPhone SE follows suit with this stylish color option.
iPhone SE Car Mount Phone Holders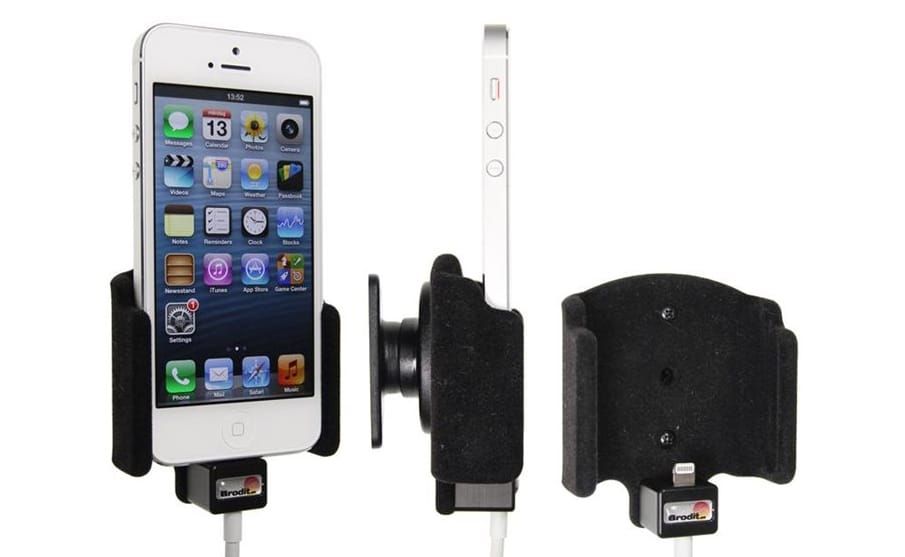 Our phone holders are the first step to our 2-part custom mobile mounting solution for your vehicle and beyond. Whether you use your phone with or without a case, ProClip USA offers a selection of iPhone SE phone holders for a secure fit when attached to your vehicle's dashboard. Our holders are not spring loaded, so you won't have to worry about them snapping out of place or your phone slipping through the holder while you drive, making them great for GPS navigation, streaming music or hands-free talking.
All ProClip USA holders are durable and made of High Quality ABS Plastic and feature Tilt Swivel, so you always get the best viewing angle. Choose from a basic padded holder or from charging holders with a Lightning to USB Cable Attachment, Lightning to 30-Pin Cable Attachment, USB Cigarette Lighter Plug adapter or a Straight Power Cord for Fixed Installation.
View our selection of iPhone SE holders for use with a case or without a case.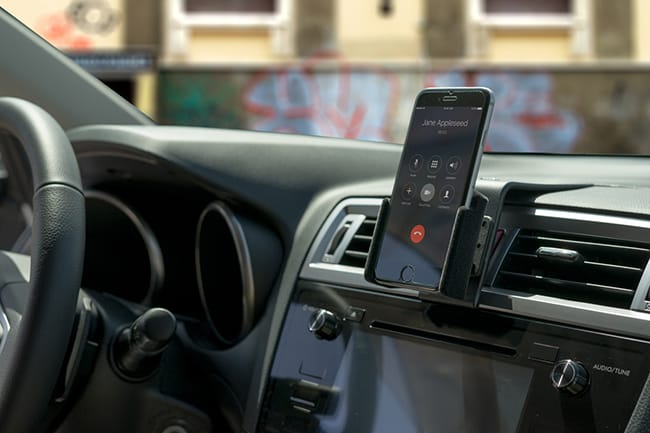 Don't forget to choose one of our custom dashboard car mounts, which are designed to specifically fit your vehicle's make, model and year. There is no drilling required. Simply snap the mount into the designated position on your dash, attach the phone holder and slide your phone in for a safer driving experience.