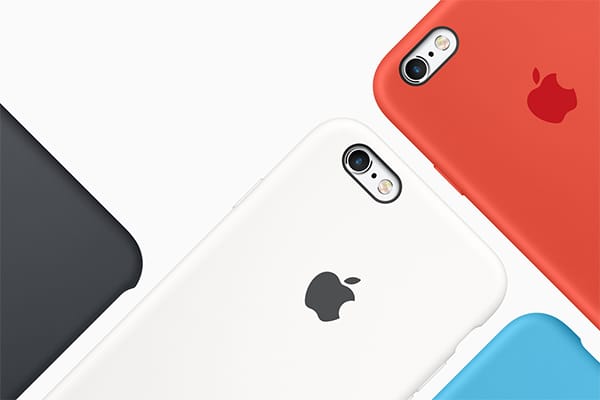 The iPhone 6s and 6s Plus have taken the tech community by storm, us included! The release of a new iPhone is always exciting stuff and the iPhone 6s is no exception from that rule. For an "s year," Apple has packed in some pretty major updates – many of which are covered in detail in our previous iPhone 6s posts. Below are of few of the specs you will enjoy on your new phone:
3D Touch – Using multi-touch technology, your iPhone and apps now react differently based on the amount of pressure used when touched. This technology was first debuted by Apple with the release of Apple Watch in the form of Force Touch, and has now been optimized for iPhone. This is a serious game changer. We'll be watching for other phone manufacturers to follow suit in the coming year.
Super Strong Build – The iPhone 6s is the strongest phone Apple has made to date and is built of 7000 Aluminum. The phone also feature an even stronger glass display than before. We'll wait for those YouTube drop tests, which should be coming along anytime now.
Live Photos – iPhone 6 revolutionized smartphone videos with its slow motion and high speed video features. Now, the iPhone 6s turns taking photos into TAKING PHOTOS. The Live Photos feature blurs the line between photo and video by capturing the movements and sound both right before the image was taken and right after. Just press the 12 MP still image to bring your photo to life!
Video via AppleInsider
A9 Chip – Get desktop level performance on your phone with the A9 Chip! The chip features 64-bit architecture that outperforms iPhone 6 CPU performance by 70% and GPU by a staggering 90%!
The iPhone 6s is available in 16, 64 and 128 GB capacities. Choose from Silver, Gold, Space Gray and Rose Gold.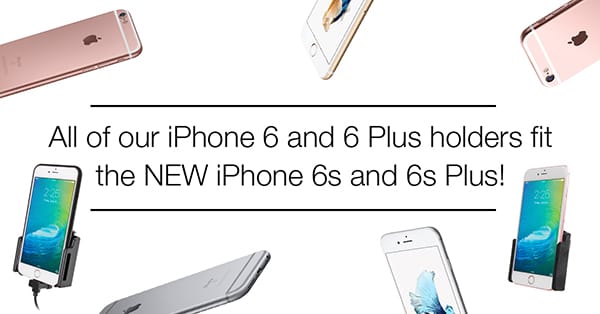 The only thing that's changed is…NOTHING! That's right, the same quality car phone holder you use on your iPhone 6 fits the new iPhone 6s! The same is true for the iPhone 6 Plus – all iPhone 6s Plus phones will fit in your iPhone 6 Plus holders. We got to testing right away and those who already own one of our custom iPhone 6 or 6 Plus holders can still use it with the iPhone 6s or 6s Plus! For those savvy users who haven't upgraded yet from their 5s because they were waiting for 3D touch and Live Photos, we've got the holder that's right for you!
All ProClip USA phone holders are custom made to fit each specific phone model – giving you the best fit of any car phone mount on the market! Our durable holders are made of High Quality ABS Plastic and feature Tilt Swivel, so you always get the best viewing angle. Choose from a basic padded holder or from charging holders with a Lightning to USB Cable Attachment, Lightning to 30-Pin Cable Attachment, USB Cigarette Lighter Plug adapter or a Straight Power Cord for Fixed Installation.
Now that you have chosen you iPhone 6s phone holder, choose a dashboard car mount that is custom to your vehicle's make, model and year. There is no drilling required. Simply snap our custom car mount into the desired position on your dash, attache the phone holder and slide your phone in for GPS, music streaming and hands-free use!