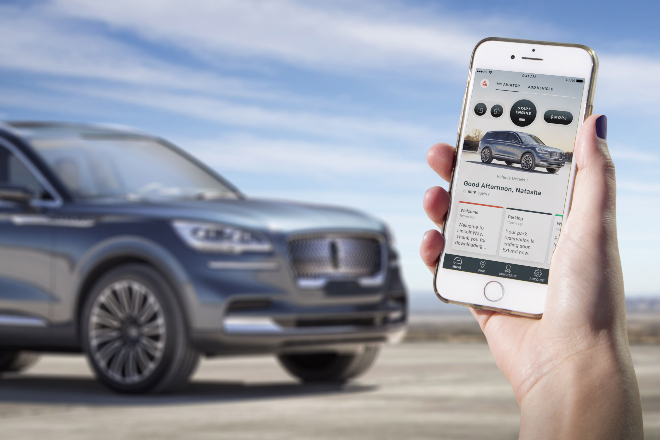 If you're like most people, your day-to-day utility triad holds importance over everything else: your wallet, your keys and your smartphone. As soon as 2020, we may see an innovative evolution in the auto industry which may change the "big three" way of life.
Smartphones and Modern Accessibility
Let's face it: These days, smartphones outpace most of our day-to-day utilities. It's rare to see a physical calendar, and it's even rarer to see someone clack away on a calculator. It seems like iPhone and Android are sweeping across modern lifestyles in their entirety; today's tech giants, wielding the Internet of Things, are rewiring everything.
Surely, there are some things smartphones can't emulate—right? Buckle your seatbelt, because mobile technology is at it again. If you thought entire houses powered by smartphones was nigh impossible, perhaps this year's newest handheld control feature isn't terribly surprising. Or, like a lot of people, the tech world's newest gadget may catch you off guard.
That said: It's pretty neat.
Introducing Lincoln's Smartphone Car Key
Taking mobile technology to new heights, Lincoln will roll out an app to replace the traditional car-key fob. Phone As A Key, so it's called, is a fully configurable mobile access point where drivers can lock, unlock, start and even drive a new vehicle.
The new vehicle in the spotlight, here, is the 2020 Lincoln Aviator. Phone As A Key will be a feature of the brand's successful Lincoln Way App—which is designed for parking reservations, scheduled pickups and delivery options. Lincoln drivers have it made, as is, but Phone As A Key promises some next-level smartphone options capable of making heads spin.
A Look at the Upcoming Tech
The digital key app suite can be downloaded on iOS version 9.0 and higher. It's also available to Android users—assuring all smartphone-holders have the same accessibility options. Phone As A Key is powered by Bluetooth technology, seamlessly integrating with the 2020 Aviator to an unprecedented degree.
The Lincoln Way App—and Phone As A Key—sidesteps the need for a Wi-Fi connection. It even evades the requirement for cell service. Its Bluetooth connection is quick—but its strength and reliability are chief features: The 2020 Aviator syncs with the app via eleven antennas. Phone As A Key, at the signal's receiving end, has about 130 feet of connection room.
Will the Future's Key Fobs Be Digital?
Lincoln's digital creation is likely to raise the bar, where automotive apps are considered. Not only does its smartphone car key let drivers unlock their vehicles, but it lets them chirp the auto alarm, hit a panic button, and customize passive entry options.
It isn't outlandish to think Lincoln's comprehensive take on mobile-controlled auto accessibility may lead mobile apps in new, stunning, directions. Will we see a majority of vehicles fired up with touchscreens by 2030? There's no way to tell. Still, Phone As A Key stands out as a likely candidate for auto-app platforms to come.
Tesla Owners Locked Out
After a minor app outage over Labor Day weekend in 2019, several Tesla owners found themselves locked out of their cars. Tesla's Phone Key app can be used to unlock the doors of the Model 3. Tesla even recommends that Phone Key can bu used as the primary method of accessing and starting your vehicle. After the outage, it may be wise to always have a backup plan to access your vehicle.