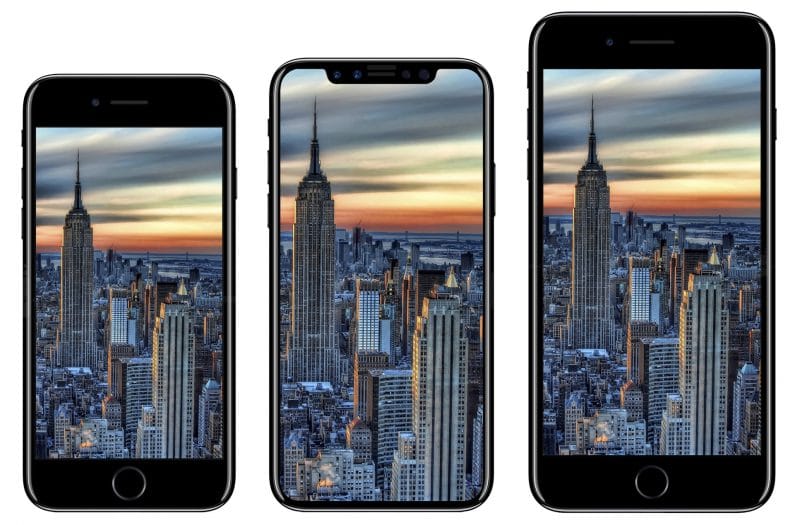 With August concluding, the iPhone 8 rumor mill is in full force. Almost every detail, large and small, spilled over the course of the last 18 months and not much is left for a surprise unveil by Tim Cook in September. For the last five years, Apple has announced its flagship device in September and, this week, both the Wall Street Journal and TechCrunch stepped in with an exact date.
iPhone 8 Apple Media Event
Two media giants, the Wall Street Journal and TechCrunch, claimed the iPhone 8 will be formally announced at an Apple Media Event on Tuesday, September 12. According to MacRumors, this date lines up very nicely with the past:
2012: iPhone 5 – announced September 12, released September 21
2013: iPhone 5s/5c – announced September 10, released September 20
2014: iPhone 6 – announced September 9, released September 19
2015: iPhone 6s – announced September 9, released September 25
2016: iPhone 7 – announced September 7, released September 16
Consequently, Tuesday, September 12 is highly likely and Friday, September 22 will be the day the iPhone 8 is delivered and hits store shelves. If this math proves correct, expect the iPhone to go on pre-order Friday, September 15 at 12:01AM PST.
iPhone 8 Apple Release Day
Getting an iPhone 8 on launch day is expected to be a challenge. With supply chain analysts worried the OLED display and face authentication hardware are in short supply, an overall delay in the product launch is almost confirmed. The iOS 11 beta program is also causing additional suspicions of low initial supply.
All new Apple handsets will launch with the most up to date version of the new iOS and Beta 8 just released earlier this week. Beta versions are still rolling out to the developer community, meaning Apple has yet to finalize the software, which needs to be loaded onto the iPhone 8 devices before shipping. The final version of iOS 11, referred to as the Golden Master "GM" version, is still in progress. Even if Apple finalizes the GM version this week, that only gives the company roughly two weeks to flash the os onto the devices before being shipped for September 22 delivery. How many millions of devices can Apple manufacture and then software-upgrade in a matter of only two weeks?
The short supply may be resolved, or not, in one of several ways:
Apple does not intend to make iPhone 8 devices ready for a September 22 launch and will delay into October, as rumored earlier this year.
Apple has the ability to flash the iOS GM onto millions and millions of devices in short order.
Apple has neither the ability to flash the os or the capacity to produce the units at scale, and will still try to deliver as many as possible on September 22.
The third scenario of which causes the largest supply problem at launch.
Naturally, everything is speculation until Tim Cook steps onto the stage in a few weeks. If the September 12 date is true, then Apple will send media invitations next Monday, September 4th.