We've already told you about our Samsung Galaxy Note Pro and Tab Pro 12.2 holders. Other than size, our Galaxy Tab Pro 10.1 tablet holders are very similar, as is the tablet itself.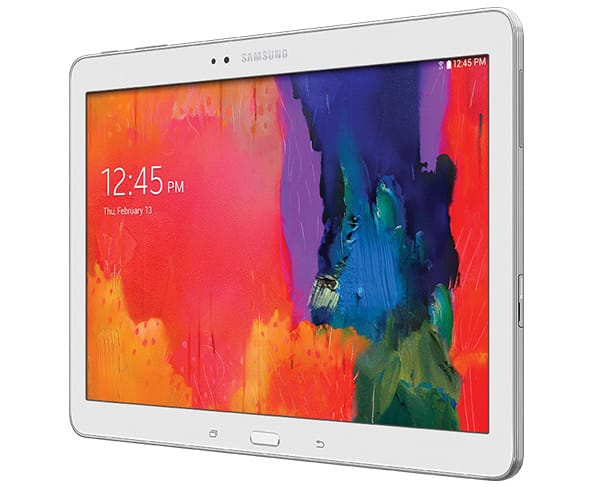 Galaxy Tab Pro 10.1
The Tab Pro 10.1 looks great and likely has all the features you'll need. As far as the basics go, it features a 2560 x 1600px LCD screen. It runs Android 4.4 KitKat with 2GB RAM and 16GB internal storage with a microSD card slot expandable up to 64GB. It has an 8MP camera with auto focus, digital zoom and video recording, as well as a 2MP secondary camera. It is available in black and white.
The one major drawback is its price tag. At a starting price of $499, many consumers will find a lower priced option that meets their needs just as well.
Tab Pro 10.1 Tablet Holders
We have four custom fit Samsung Galaxy Tab Pro 10.1 holders: standard tilt swivel, charging with cigarette lighter plug, charging with USB cigarette lighter plug and charging with straight power cord. You can find these and all of our other Samsung tablet holders on our website.