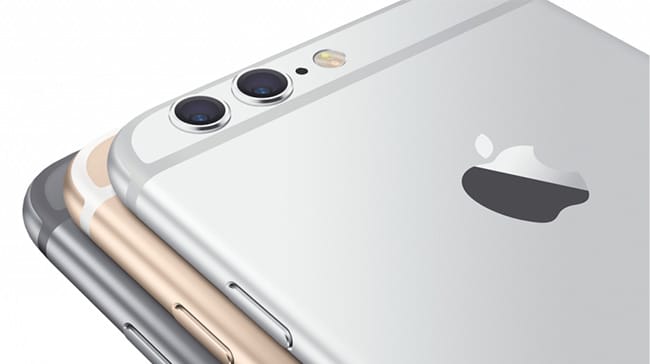 "Wake me up when September begins," says the Apple enthusiast on an annual basis. The fall release of the iPhone 7 and other innovations is big news for tech industry and directly impacts how the world communicates using mobile technology. If the current rumors are true, the iPhone 7 and 7 Plus will feature new dimensions with larger more robust screens. Larger screens will alter the overall dimensions, creating a need for custom iPhone 7 accessories.
In addition to larger screens, the iPhone 7 is expected to be 1 millimeter thinner due in large part to the audio jack exclusion and the upgrade to wireless Bluetooth earbuds. A thinner phone enhances portability but also affects the development of the custom ProClip holder. Also rumored is a dual purpose lightning port capable of connecting a set of wired earbuds. Currently, the iPhone 6s features a 4.7-inch retina HD display with the following dimensions: 5.44"L x 2.64"W x 0.28"H. Multiple sources have reported the dimensions of the iPhone 7 being scaled up to proportionately feature a larger 5-inch display.
Along with changes to the length and width, the device thickness is paramount when producing a holder with custom specifications. A 1-millimeter reduction can directly affect the tightness of the holder. The development of custom holders to fit the exact dimensions of the iPhone 7 will follow the same formula as previous iPhone generations. Custom designed and factory machined from high quality ABS and Acetal plastics, ProClip mounts and holders for the iPhone 7 will be another must have accessory.
Other iPhone 7 rumors include: dual-lens camera, wireless charging, 3,100mAh battery, flexible OLED display and 256 GB of internal storage. Predicted to pair with the iPhone 7 launch is the debut of iOS 10. Improved Apple Car Play technology is rumored to be a main focus of the iOS 10 launch. As car/phone compatibility grows, so does the need for a custom ProClip phone holder. Seamless mobile integration of the iPhone 7 will help limit distractions as technology becomes more prevalent in the vehicle.
The iPhone 7 release is projected for early September 2016. After launch, ProClip customers can expect custom iPhone 7 and 7+ holders in 30 days or less. Are you upgrading to the iPhone 7? Or are you waiting for the 10th Anniversary iPhone 8? Don't worry – ProClip will wake you up when September begins and the iPhone 7 becomes a reality.