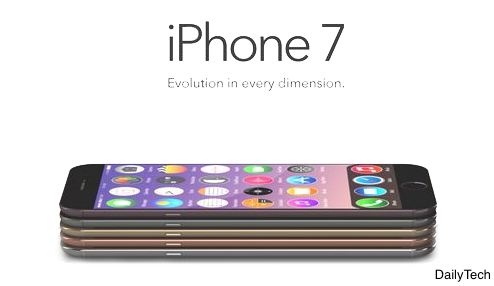 As we enter into 2016, iPhone 7 rumors are beginning to pick up at a more rapid pace. Although iPhone 6s is only several months old, it is impressive to see the number of rumors surrounding Apple's next flagship handset, iPhone 7. At this point, even the title "iPhone 7" is a rumor, that is most likely true given the current naming convention of the previous generations. Several new rumors are being picked up by the blogosphere, including waterproof design, headphone port omission, and wireless charging.
Rumor #1: Waterproof Design
If history is any indication, the iPhone 7 will most likely include a redesigned form factor. The iPhone 6 design held constant for two years, through iPhone 6s, which mirrors all previous progress on the iPhone lineups. It seems that Apple may be pursuing a waterproof design. As early as September 2015, Weibo, a Chinese social media site, claimed the device could be waterproof. This rumor has been highlighted several times since, most recently on January 7, via Fast Company.
Rumor #2: Headphone Port Omission
A separate rumor claims the headphone jack, a 3.5 mm auxiliary port, may be removed in the upcoming iPhone 7 in favor of an all-in-one option through the existing Lightning port. The 3.5mm port was rumored to go missing on a couple of previous iPhones, but was still included. Consequently, this is not necessarily a new rumor, but is now being pegged for the iPhone 7. Linked to the waterproof rumor, a 3.5mm port is a large opening for water. If Apple can eliminate the 3.5 mm port, there is only a single point of entry, through the Lightning port.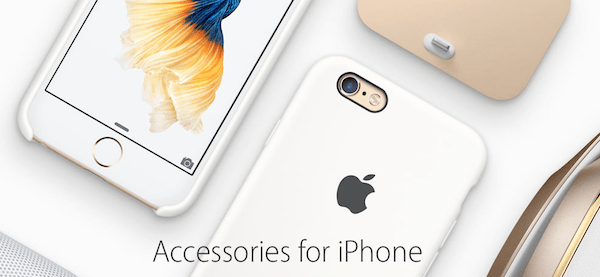 Additionally, Apple has since started selling Lightning-only headphones in their online and brick-and-mortor retail locations. According to MacRumors, a new MFi (Made For iPhone) program launched two years ago, with the intention to officially certify headphones specifically for Lightning connections. Lightning headphones would offer a much higher quality audio experience, which could coincide with a potentially new high-fidelity Apple Music streaming service, highlighted by Macotakara.
Moreover, the 3.5mm headphone port is the thickest interaction point with the existing iPhone. The power and volume buttons are extremely thin. Similarly, the Lightning port is equally small. This leaves the 3.5mm jack as the thickest point of contact, preventing the iPhone chassis from being thinner. If Jony Ive, Apple's Chief Design Officer, is hoping to, again, make things smaller, the headphone port must be eliminated. Apple has never been shy to kill-off standard formats, such as the floppy drive, CD-ROM, ethernet port, Firewire, and, with the new MacBook, USB and charging ports.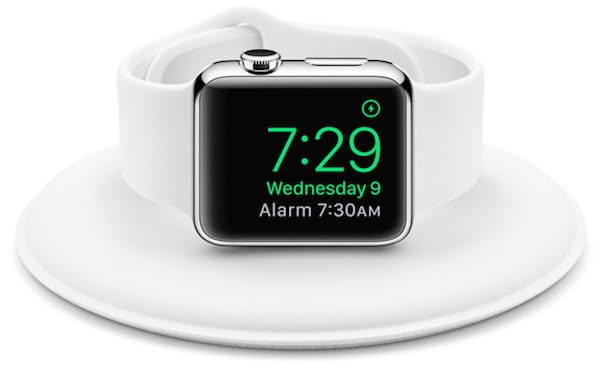 Rumor #3: Wireless Charging
Wireless charging is the other popular reported rumor. MacRumors via Fast Company, speculates that if the Lightning port is to be used for listening, then iPhone user will not be able to charge the device at the same time. Consequently, a wireless charging option seems to make sense. Apple's history proves it likes to start a single new feature on a specific line and, if successful, move it to other devices.
Wireless charging was first introduced on the Apple Watch, which launched in early 2015. Apple Watch was designed over many years, leading pundits to assume Apple tinkered with wireless charging for much longer than last year. Using what Apple learned about wireless charging with the Apple Watch, the company would be highly capable of moving the technology to the iPhone.
A thinner iPhone 7 is almost expected and would not surprise anyone. As 2016 is a new flagship, re-design-year, expect Apple to pull a few new tricks on the handset. It would be surprising for Apple to advertise a fully waterproof design, mostly for liability reasons; however, having a significantly more water "resistant" model makes great sense. Seemingly more realistic, a missing headphone port and wireless charging would potentially be highly anticipated features.