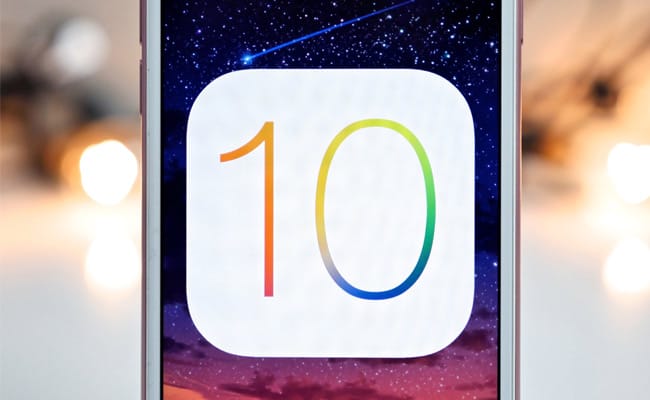 Monday, June 13, Apple announced the newest upgrade for iPhones and iPads, named iOS 10. With the upgrade comes a vast new set of features that are sure to excite iPhone owners. From new iMessage interactions to a re-designed Apple Music app, the iOS 10 system promises to change the way you communicate.
The next step from iOS 9, the newer version promises to be "Big. Bold. Beautiful." according to Apple's new marketing scheme. The slogan draws reference to several specifically new features, like larger fonts, interactive text via iMessage, and an interactive new Lock screen notification system.
iMessage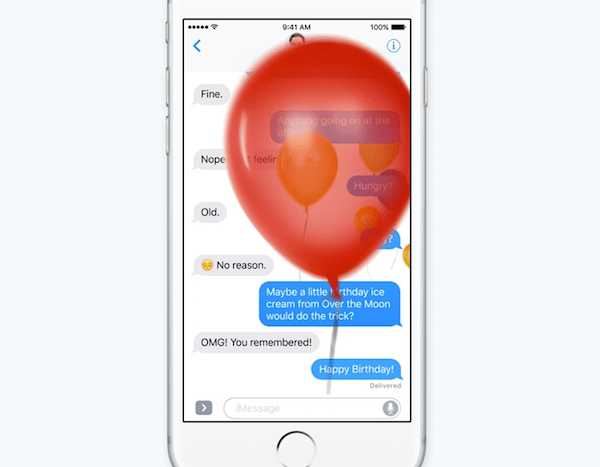 The stock iOS 10 iMessage app will offer several key new features. Above, highlights the ability to send full screen interactions. From birthday balloons to New Year fireworks, prepare to become immersed in the new experience. Additionally, including a website link in a message will now expand into the hero image from the article, as well as show the article primary title. Adding a touch of personality, you will be able to use your finger to write a message to someone, when type is too pedestrian.
iMessage also provides the ability to send stickers, Facebook Messenger style, or annotate images that are sent to you. You can place stickers on images or even add small reactions, like a :thumbsup:, directly to the chat line, instead of having to use emoji, which by the way, are now three times larger.
Siri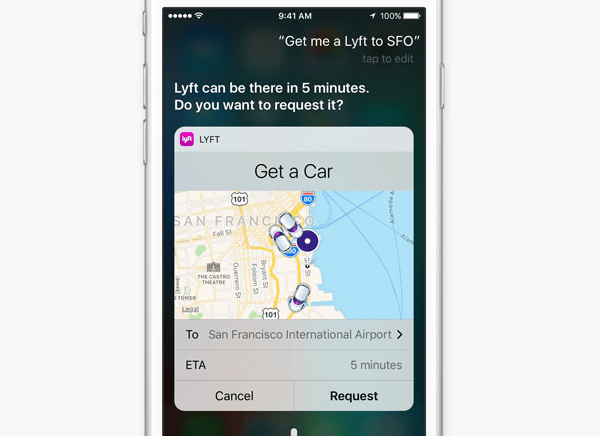 Siri now boasts an open API, which is developer-speak for, Siri can now be accessed by other apps on your iPhone or iPad. Users will be allowed to interact with Siri to accomplish tasks previously limited by the app itself. As exampled above, you can see the comment "Get me a Lyft to SFO," which prompts Siri to access the Lyft app and retrieve a car automatically. This prevents users from needing to open the Lyft app at all.
This simple example seems mundane, but think for a moment about having Siri action items in many of your apps. Currently, Siri is limited to small jokes, quips, and the occasional weather forecast. By opening the Siri API, developers of all apps will be able to integrate in to the speech recognition software.
Interactive Lock screen notifications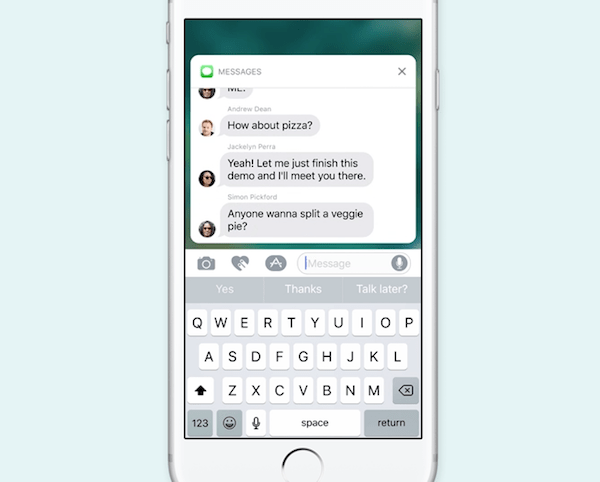 If you own an iPhone 6s, you may be frustrated by how quickly the Touch ID sensor unlocks your device. It is strange to be in the era where technology is too quick! To remedy this scenario, the iPhone screen will now wake when it is raised. Just pick up your iPhone and the screen will now turn on, showing your Lock screen and any new notifications.
Taking this a step further, iOS 10 also has interactive Lock screen notifications. Above, you can see an entire iMessage conversation occurring, without even unlocking the device. It is a great feature, if you are tired of unlocking your iPhone, just to have a full conversation. Certainly, Apple will have the privacy mechanisms to ensure only you will be able to see the conversations.
iOS 10 hype video
The video completely highlights a vast range of new features, which we will be sure to discuss as fall approaches. Currently, iOS 10 is only available through the Apple Developer preview program. It is set to launch sometime this fall, typically in connection with the newest iPhone hardware.