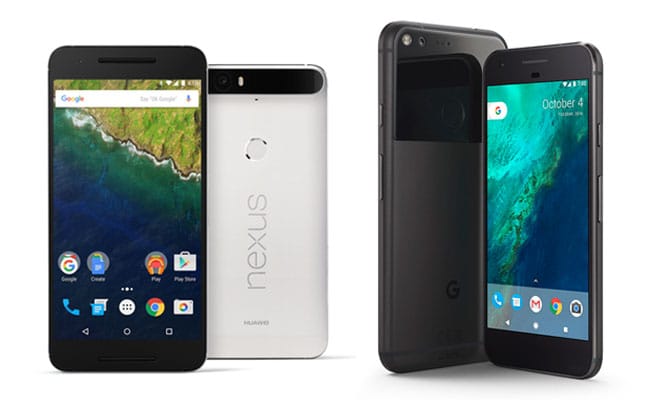 (Images via Google)
The holidays are officially here, and Google looks to be offering up another dish of nougat for the season's festivities. Android 7.1.1 Nougat is expected to become available on Nexus and Pixel devices beginning December 5. Although a minor update, the potential significance of Android 7.1.1 extends well beyond the features it includes.
Android 7.1.1 Expected on December 5
Google hasn't officially announced that Android 7.1.1 will be released on December 5. Several clues, however, indicate that the update will begin hitting Nexus and Pixel devices on this day.
First, Google regularly releases monthly security updates. Major announcements aren't typically made for these minor updates, but they typically come at fairly regular intervals. The next update is expected in early December.
Second, Google has said that both Nexus and Pixel devices will receive Android 7.1.1 before the end of the year. Specifically, Google has stated that the update would come around the same time as the security update.
Third and most significantly, Vodafone has published a release stating that their phones will start getting Android 7.1.1 on December 6. Vodafone is an Australian company, and Australia runs more than a half-day ahead of the United States. Therefore, the rollout will likely begin on December 5 in the United States.
Importantly, Vodafone notes that the update will be rolled out over two weeks, so all Nexus and Pixel devices may not receive the update on December 5. They should begin to, though.
Minor Updates for Nexus and Pixel Devices
The Android 7.1.1 Nougat update promises minor updates for Nexus and Pixel devices. Both will probably receive a security patch. Nexus devices will likely also get app shortcut menus, while Pixel devices are expected to get Google's new raise- and tap-to-wake features. These latter features were included in an update rolled out in Canada in November.
Major News for Non-Pixel Devices
Although this rollout is only expected to come to Nexus and Pixel devices, the introduction of Android 7.1.1 to Nexus devices is major news for all non-Pixel Android devices. Android 7.1 was initially limited to Pixel devices. With the 7.1.1 update coming to Nexus devices, other Android devices might also receive this or other 7.1 updates in the future. Android 7.1.1 is expected to come to Nexus and Pixel phones on December 5 — and that's good news for other Android devices.