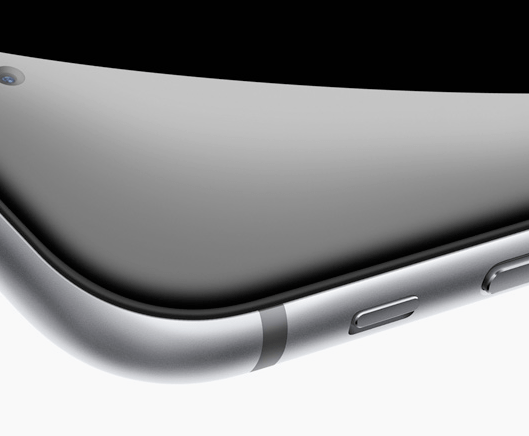 Since the record breaking release of Apple's newest flagship iPhone 6 and 6 Plus devices, many app companies furiously worked to publish updates to their apps. Not only does the iPhone 6 require newly optimized screen resolutions, but iOS 8 also provides new tools. iOS 8 brings new widget and share sheet features to allow easy access to top level information or quick cross over functionality, respectively.
Below is a very short list of apps that take advantage of these new features. Whether using the new Metal graphics enhancement features, bigger screen capability, or an iOS 8 upgrade, the apps below are worth a look.
Asphalt 8: Airborne
One among a long lineage, Asphalt 8 is the first game in the series to take advantage of Apple's new Metal technology. With console level graphics, this arcade racer is sure to keep you entertained. Having logged a few hours ourselves, we can vouch for the sense of speed Gameloft built into the newest update to their franchise. You will be able to knock other racers out of the game, inflict damage, and boost your way to first place. With a short learning curve, if this is your first time behind the wheel on an iPhone, it will be quite addicting. Asphalt 8 is a freemium game, so watch our for younger racers when they borrow your device.
ESPN: SportsCenter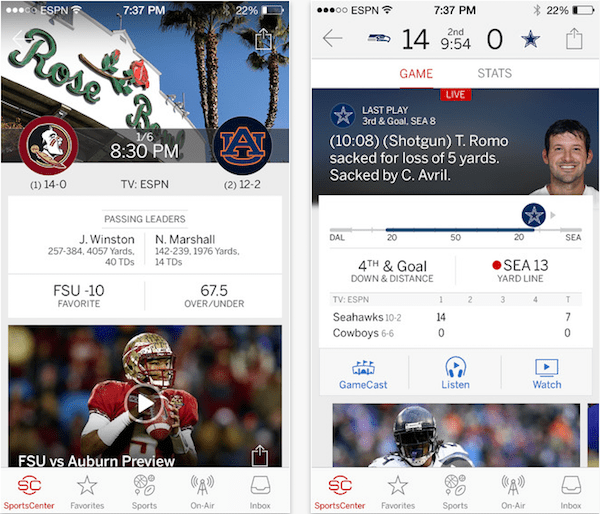 Apple featured the ESPN: SportsCenter app during the summer WWDC. Since iOS 8 dropped, ESPN updated SportsCenter to take advantage of the Notification Center widget feature. While this small difference is not completely worth a highlight, it is extremely nice for sports fans to see the upcoming and most recently finished game and score, just by pulling down Notification Center. This prevents unlocking the device, finding the app, opening the app, and finally navigating to the favorite teams category. Instead, simply swipe down. Download ESPN: SportsCenter for free.
Yahoo! Weather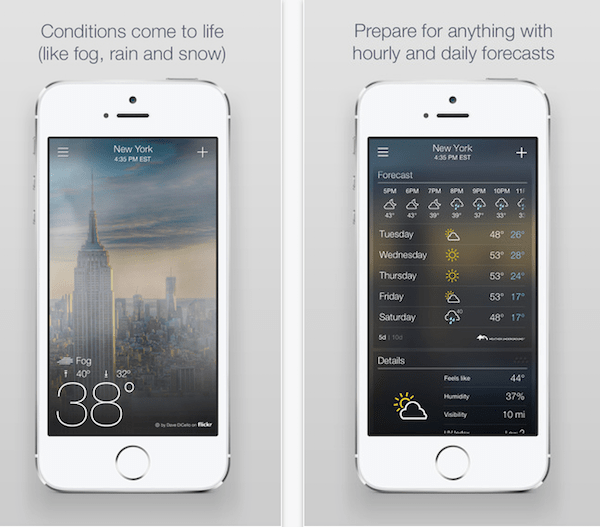 Another small but noteworthy widget update is Yahoo! Weather. The update brings full iPhone 6 and 6 Plus compatibility so it no longer stretches to fit. Also, the app adds a graphically focused weather status to Notification Center. The app places updated weather details, high/low and conditions, inside the pull down menu. The information displayed is based on the user's current location. If the little one-liner Apple currently offers as default does not suit your fancy, download Yahoo! Weather for free.
Pocket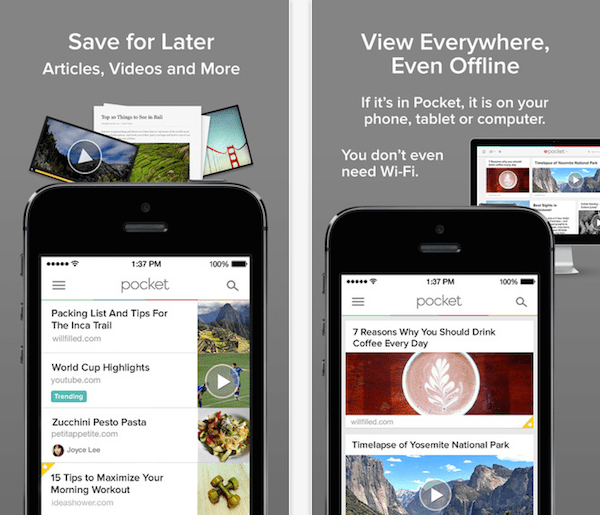 One of the more popular read-it-later services, Pocket offers a fantastic update for the iOS 8 share feature. Natively extending the reading space for iPhone 6 and 6 Plus is a great start. Moreover, the best new option relies on the iOS 8 Share Sheet for quick article saving. Many third party apps previously featured ways to integrate with Pocket. However, Apple's own Safari.app web browser did not. Now, saving to Pocket is accomplished by tapping the share icon (the square with an upward arrow) and along with Message, Email, and bookmark, you will see the Pocket icon. Tapping the icon will instantly save the webpage for future offline reading. Download the Pocket app for free and sign up for their free service in the process.
Swype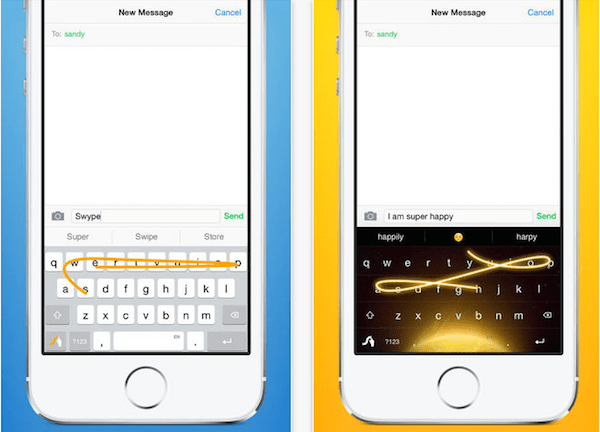 Admittedly more geared toward iOS 8 than the iPhones 6, Swype is a new custom keyboard. iOS 8 is the first mobile operating system by Apple to allow third party items of this nature. Bringing popular swipe-to-text options from other platforms, Swype is a quick way to enter text. When trying to handle that big iPhone 6 Plus, this quick entry system could save some valuable time. It also allows you to theme the experience. At the time of this writing, Swype is a free download as Apple's App of the Week.