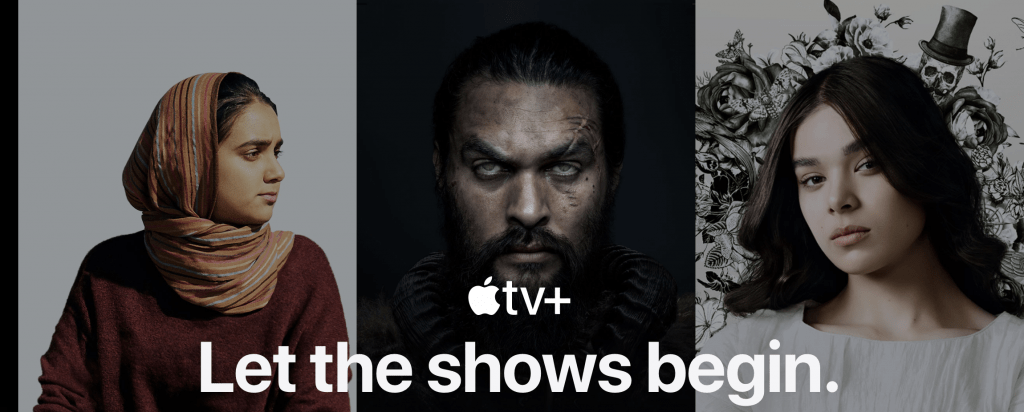 Apple TV+ launched on November 1 with several programs as cornerstone content. There are shows for children and adults of multiple genres. Although rumored to have spent millions on each episode, critics disagree the money has been well-invested and throwing money at creators does not guarantee success. Hear what major critic outlets have to say about flagship Apple TV+ shows, For All Mankind, The Morning Show, and See.
For All Mankind
The alternative-history space race drama, For All Mankind, chronicles the story of NASA, assuming the Russian space program beat Apollo 11 to the moon. A blended historical fiction, the series imagines a NASA on its heels, receiving pressure from President Nixon to catch up.
IndieWire clams in its byline, "presented with boundless possibilities, this reimagining of a never-ending Space Races makes the least interesting storytelling choices at so many crucial points." Greene continues, "for a show built on the premise of unlimited possibility, For All Mankind moves in a stubborn straight line with full blinders on." The series "finds ways to take one step forward and a giant leap back."
Variety summarizes the first few series episodes and ultimately concludes For All Mankind is "by far the strongest [of Apple TV+], especially because it makes the most of its budget and subsequent capacity to dream a bit bigger than most."
The Morning Show
A series about a morning television news program, The Morning Show, is Jennifer Anniston's first return to television since Friends, setting serious expectations for her performance. Co-stars Reese Witherspoon and Steve Carell up the star studded cast, in what Apple calls an "unapologetically candid drama look[ing] at the modern workplace through the lends of the people who help America wake up."
In summary, RollingStone, decides the show "isn't terrible" and applauds Aniston's performance; however, the series "is a well-polished snore," which spends a majority of its $15M per episode budget on hiring top tier actors and casting them as seconds to the three primary figures of the show. Simply casting money into the streaming market "isn't inherently the best way" to enter the scene.
According to Variety, "the show gives up on its potential before its really underway, substituting career machinations for something more nourishing." Where "it's hard to imagine that viewers excited by a series that promises to take on so much, being satisfied by the exhaustion that bleeds out of the writers' room onto the screen."
See
Perhaps Apple TV+'s most hyped series, See, appears to be an epic fantasy drama that would love to fill the Game of Thrones void left by HBO. Beating the new Netflix series, Witcher, to the screen, See follows the story of two blind twins born into a world otherwise filled with the blind.
"There's no way around it: the writing and acting on See are bad. The mythology-heavy dialogue is dull, confusing, and unintentionally goofy, and over-enunciated by actors pitching their performances toward the back rows of the theater." TV Guide pulls no punches in lambasting See, claiming "nothing in the show works. The characters lack depth. The action scenes are cheesy." Further shunning the entire story line, Matthews insists "the show seems to only remember its characters are blind when its convenient, and applies the rules incoherently."
Variety doubles down, asking "how many people are going to want to sit through this?" "For every well-drawn touch, …there are beats that run afoul of even a casual viewer's common sense."
How to watch
Apple TV+ is available on a myriad of devices include all Apple devices, PC via web, Samsung Smart TV's, Roku, and fireTV. The service is $4.99/month with a 7-day free trial, plenty of time to watch the available first 3 shows of the major new cornerstone shows. If you purchased a new Apple device this fall (except Apple Watch), you will receive a 1-year free subscription, which will continue at $4.99/month in a year's time.