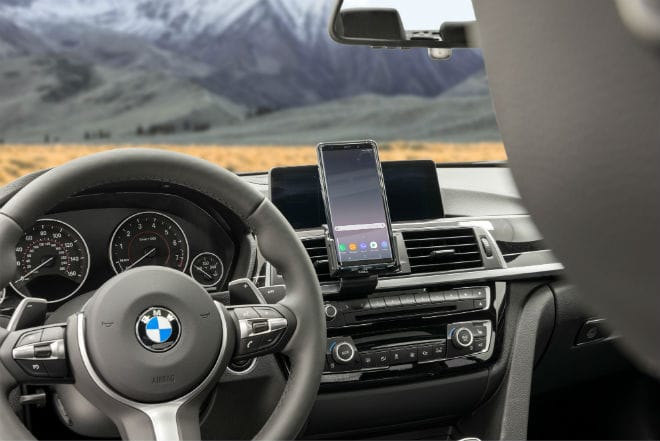 The big comeback phone for Samsung is finally here. The Galaxy Note8 came with a lot of expectations, and is living up to them all. The most anticipated and notable feature of the Note8 is its dual camera setup, the first ever on a Samsung phone. This camera makes it easy to take professional-quality photos in all kinds of lighting, when zooming in and even with camera shake.
The Note8 comes with a 6.3″ display screen, the largest on a Note device thus far. With a phone this large that's filled with great features, it deserves to be protected. ProClip offers top-of-the-line car phone holders for your devices. Below is a list of ProClip's Galaxy Note8 phone holders that are available now.
Samsung Galaxy Note8 Phone Holders
If you're looking for a car phone holder and mount to keep your device secure while driving, then ProClip is your answer. ProClip's products are the same level of quality as the car and mobile devices you use. Made of high-grade ABS plastic, our car phone mounts are meant to last. The ProClip mobile mounting solution consists of two parts; the mounting base and the device holder. ProClip's mounting base is custom fit to the make, model and year of your vehicle, and our holder is made specifically to your mobile device.
ProClip's adjustable holders are also made to fit your device with a case. ProClip has two adjustable phone holders available for the Galaxy Note8. One is for small to medium cases, the other for rugged cases. Both adjustable holders include tilt-swivel, allowing you to rotate your device to any viewing angle.
Option 1: Adjustable Phone Holder for Small to Medium Cases (Non-Charging)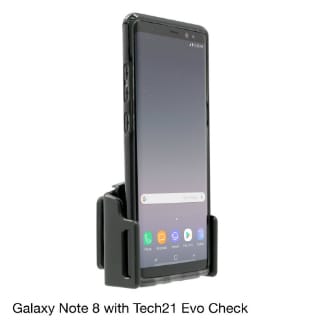 This first option is for those who like to keep thin cases on their phones. This holder works best with cases that are similar in size to the Tech21 Evo Check or the Otterbox Symmetry. The thin design of these cases keep your Note8 as slim as possible.
---
Option 2: Adjustable Phone Holder for Rugged Cases (Non-Charging)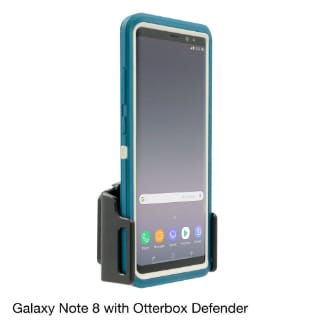 This second option works best with those who use bigger phone cases. This large adjustable universal holder works with cases such as the Otterbox Defender and the Otterbox Commuter.
---
---
Custom Dashboard Mounts
Once you pick the right adjustable phone holder for your Galaxy Note8, you will want to pick out a dashboard car mount for your vehicle. ProClip's mounting solution is custom made to your vehicle and device. Plus, you can install your car phone mount in under 3 minutes with no damage to your dash.