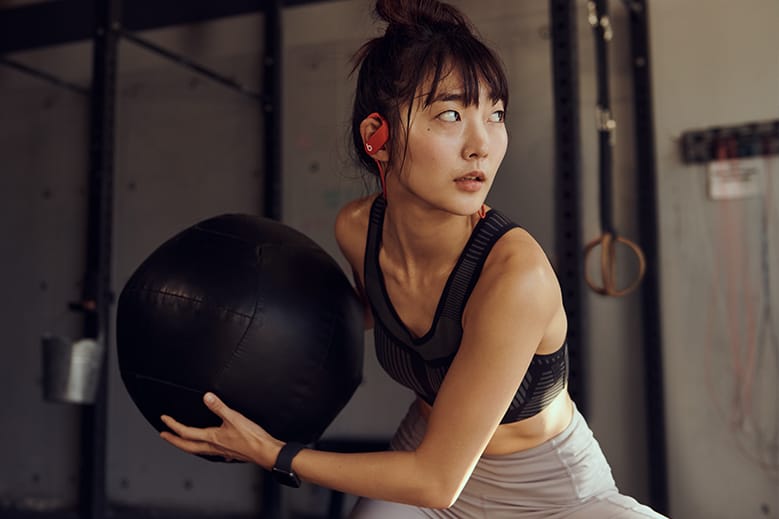 Among the recent COVID-19 pandemic, Apple struggles to host events, bring products to market, repair devices for customers, and keep their retail store doors open. Amid a free-falling stock price, the tech giant quietly launched their newest update to the Beats line. Powerbeats, fourth generation, are available starting Wednesday March 18. How the company will handle announcing Apple branded products during the increasingly locked down United States is a pure guessing game.
Powerbeats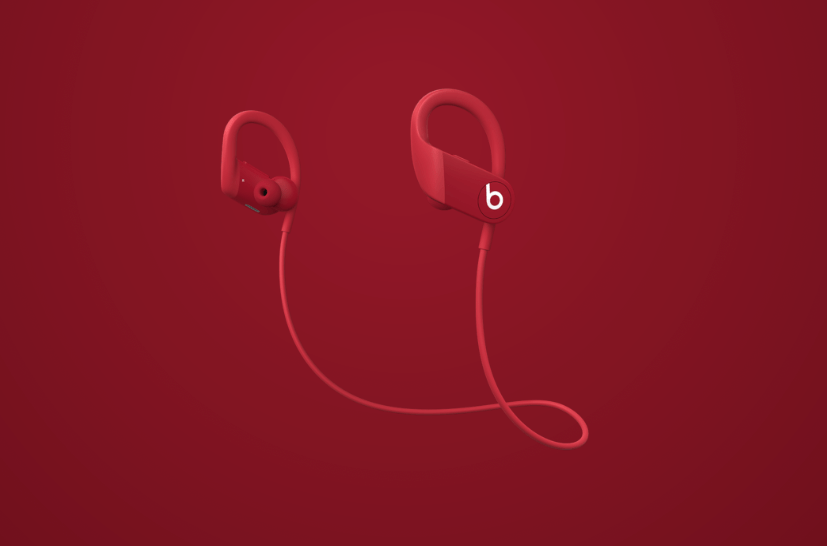 The Apple owned subsidiary, Beats, announced an update to their popular earbud line, called Powerbeats. A fourth generation product, the form factor closely follows its predecessors and still has a wire connection between the two buds, preventing a truly wireless listening experience. The wire, however, does now angle down the back of the earbuds, making them slightly easier to tuck behind the wearer's neck.
Like Apple's own AirPods, the H1 chipset is available in Powerbeats 4, which make pairing with Apple branded devices much simpler than standard Bluetooth. As long as the connected device is signed into the wearer's iCloud account, swapping the pairing to an iPhone, iPad, MacBook, iMac, etc should be as simple as a tap-select. If you have a friend nearby, Powerbeats 4 now also take advantage of audio pairing options within iOS 13.
Borrowing a feature from the Powerbeats Pro, the new Powerbeats also have IPX4 water resistance, which offers ample protection against splashes and sweat, but are still not recommended for complete submersion. Upgrading from Powerbeats 3, the new model boasts three more hours of listening time and can quick charge in 5 minutes to produce a full hour of additional listening.
Despite the improvements in technology, Apple is offering the newest generation for $50 less, coming in at $149.95 in red, black, or red.
Apple COVID-19 cancellations
Throughout the COVID-19 outbreak in the United States, not only did Apple crack down on Coronavirus related spam apps in the store, the company cancelled their rumored March event. We originally hypothesized, thanks to aggressive rumors, the new budget iPhone would be announced at an event within the month. On March 10, Apple confirmed to CultofMac, the rumored March event would be cancelled.
Since cancelling the never-announced event, Apple has made many other adjustments to their process. The company at first limited wearable try-ons across their retail stores to prevent further spreading of Coronavirus. Ongoing, the company closed all stores in China (which are now open again), limited store hours in the rest of the world, then stopped all educational classes within the stores, and, now, have shut down every retail location outside of China.
Apple has 'cancelled' their Worldwide Developer's Conference in June of 2020, replacing it with an online-only version. The announcement was made on Friday, March 13, a day of the week Apple typically offloads bad news.
With a slew of hardware release expectations, it is beginning to seem Apple is also cancelling the launches, at least temporarily. Rumors have circulated about early or first half updates for iPad and the MacBook Air, which may launch without fanfare next week. New products being held possibly include the lower cost iPhone SE2, a new GPS tracking tagger, lower cost AirPods Pro-style earbuds, and even over-the-ear Apple-branded headphones.
To help support the economy, Apple pledged to provide $1M to various establishments in San Jose, where the WWDC 2020 event was to be held. Apple has pledged $15M in Coronavirus support effort and will match employee donations $2:$1. The company is still paying its retail store employee hourly wages and giving work from flexible work accommodation to all corporate employees.
These actions are certainly going to change by the day. Apple's go to market strategy may need to aggressively change, preventing a fully hyped media event for each new product they launch this year.