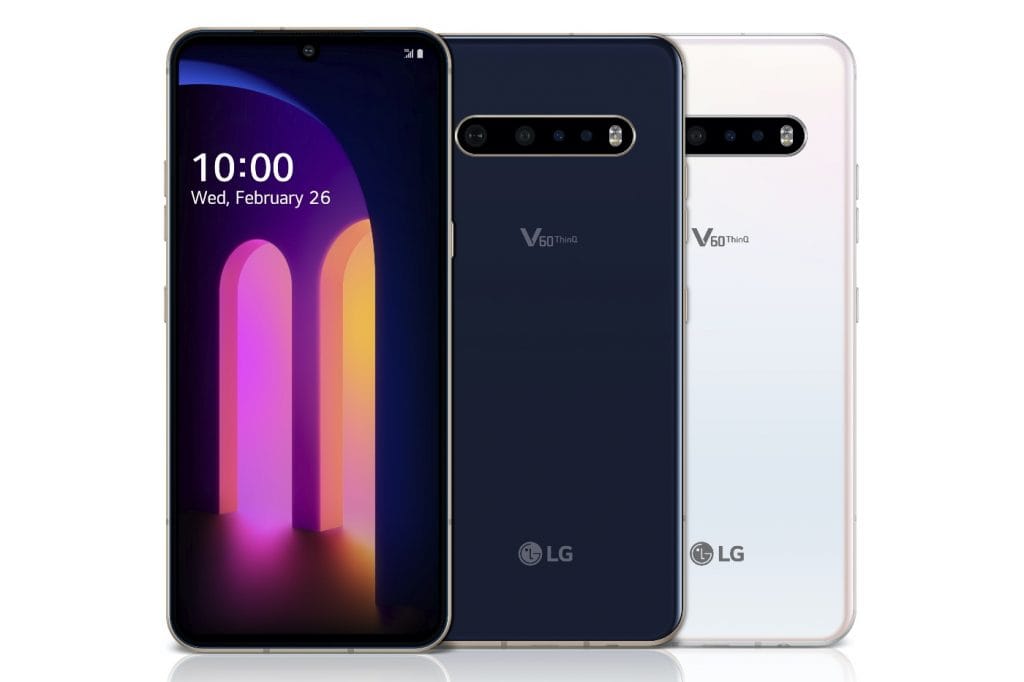 In 2020, finding a phone with a headphone jack can be quite the task. Even Samsung officially eliminated the jack with their latest release of the Samsung Galaxy S20 lineup. However, the headphone jack isn't completely dead yet. This week, LG is officially introducing the V60 ThinQ 5G. It's a powerful flagship device capable of competing with some of the best on the market. Here's a quick rundown of what you can expect to have at your thumbs if you pick one up for yourself.
Flagship Level Specs
LG is known for producing incredible OLED displays. The V60 ThinQ comes with a 6.8-inch 1080×2460 display. Inside you'll find the latest Snapdragon 865 processor, making capable of handling 5G right out of the box. It features an impressive 8GB of RAM, a 5,000 mAh battery and 128GB of storage. LG may not be known for having the greatest cameras on their phones, but the V60 comes with a triple rear camera that will still be more than enough camera for most people.
The LG V60 ThinQ is available for T-Mobile customers on Friday, March 20 and available to other major carriers later this spring. The starting price is $799, a full $200 cheaper than the Galaxy S20.
ProClip Holders for LG V60 ThinQ 5G
If you're looking for the best way to keep your new LG V60 ThinQ 5G safely docked in your car for hands-free use, you've come to the right place. ProClip makes a two-part mounting solution for your car and phone. First, choose a custom-made mount for the exact make, model and year of your car. Second, choose the ProClip adjustable holder that matches the phone case you use with your device. If you use a thinner case like the Tech 21 Evo Check, you'll want our Adjustable Phone Holder for Small to Medium Cases. Or, if you use a rugged case like the OtterBox Defender, you'll want our Adjustable Holder for Rugged Cases. If you have any questions about picking the right mount and holder, just shoot us an email at customerservice@proclipusa.comand we'll be happy to help!