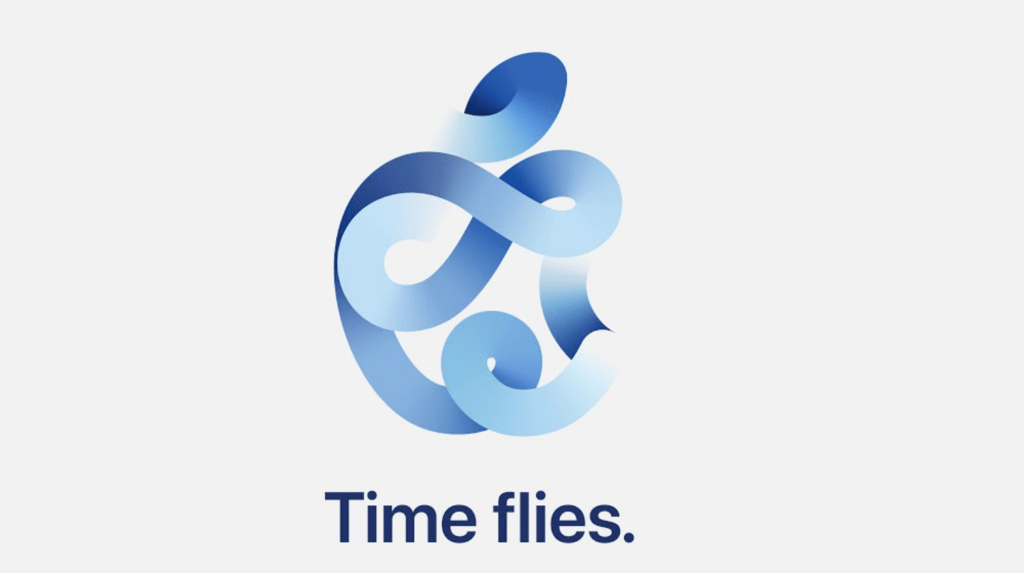 On September 8, 2020, Apple announced an upcoming media event on Tuesday, September 15. The Apple event invitations noted that "Time flies," giving a direct nod in the direction of anticipated Apple Watch updates. A wide variety of new hardware is expected to finally confirm rumors around Apple Watch, iPad, Air Tags, and Apple TV.
Apple Event Time Flies
Normally, Apple hosts a series of media events throughout the fall months, recently from the Steve Jobs Theater, located on their Apple Park spaceship campus in Cupertino, CA. People travel the world over to get a first hand glimpse at the Apple event and play in the hands on area. Like WWDC 2020, the event will be held in Steve Jobs Theater, but streamed remotely due to the COVID-19 global pandemic. Apple will be streaming the event live and a link is already available on YouTube, seen below.
Apple Watch Series 6
Given the tagline for the Apple event is "time flies," anticipate the majority of the excitement will be garnered around a new Series 6 device. Even the source code of the YouTube stream, as noted by Guilherme Rambo, has metadata including the word Series 6 among other interesting tags like:
Series 5
Series 6
Fitness
Wellness
iPad Air
Interesting metadata in that pre-event YouTube video page #AppleEvent (Link: https://t.co/8TOYXfsh8z) pic.twitter.com/wim1fGQtNh

— Guilherme Rambo (@_inside) September 8, 2020
Apple Watch Series 6 is expected to be the same form factor but potentially include a pulse oximeter which will measure blood oxygen levels. For fitness and wellness reasons, pulse oximeters are already common among competing wearable devices. It is an increasingly popular capability, given one of the identified symptoms of COVID-19 is low blood oxygen levels.
iPad Air 2020
A complete iPad Air hardware overhaul is expected. It is quite possibly the only hardware form factor modification expected at the event next week. Taking design language from the several year old iPad Pro, the new boxed edges and lack of Home button will give the iPad Air a modernized experience.
iPad Air 4
Touch ID
via 小红书 pic.twitter.com/2jc09uAKUY

— DuanRui (@duanrui1205) August 27, 2020
These rumors are given credence thanks to leaker @duanrui1205, shown above. The images leaked on the account show what appear to be from an iPad Air hardware manual. The gestures and screen type indicate the new form factor and lack of Home button. Without a Home button and, therefore, a lack of front Touch ID, the new device is expected to use a sleep/wake button with embedded Touch ID. If so, this would be a completely new biometric authentication for Apple. While Touch ID dates back to the iPhone 5s, utilizing the technology in the sleep/week button is new to the Apple line up.
Additional Apple Event Announcements
Some additional devices may come to the stage on Tuesday. A rumor claims a smaller or less expensive version of Apple's fledgling HomePod line is possible. The device received lukewarm reception especially at the launch price of $349.
A new over the ear headphone is a possibility according to some rumors. Said to include Air Pods technology, the devices will connect just as swiftly as the in-ear alternatives.
Air Tags, a GPS-style locator fob is anticipated at some point this fall as a competitor to the Tile product of similar function. While Tile is mostly GPS-based, Air Tags are set to differential themselves by integrating with AR technology on iPhone.
Updated Apple TV devices may also show up. No major rumors peg any aggressive updates to the device, but if updated, would include new processors and maybe an Apple branded gaming controller.
Not expected? …any information about the upcoming iPhone 12 devices. Breaking from long running tradition, this September Apple event could be void of any iPhone information. Also due to COVID-19 frustrations, the supply chain has been disrupted to the point of delaying all four expected iPhone 12 devices, with the larger 6.7″ variant not coming until November.