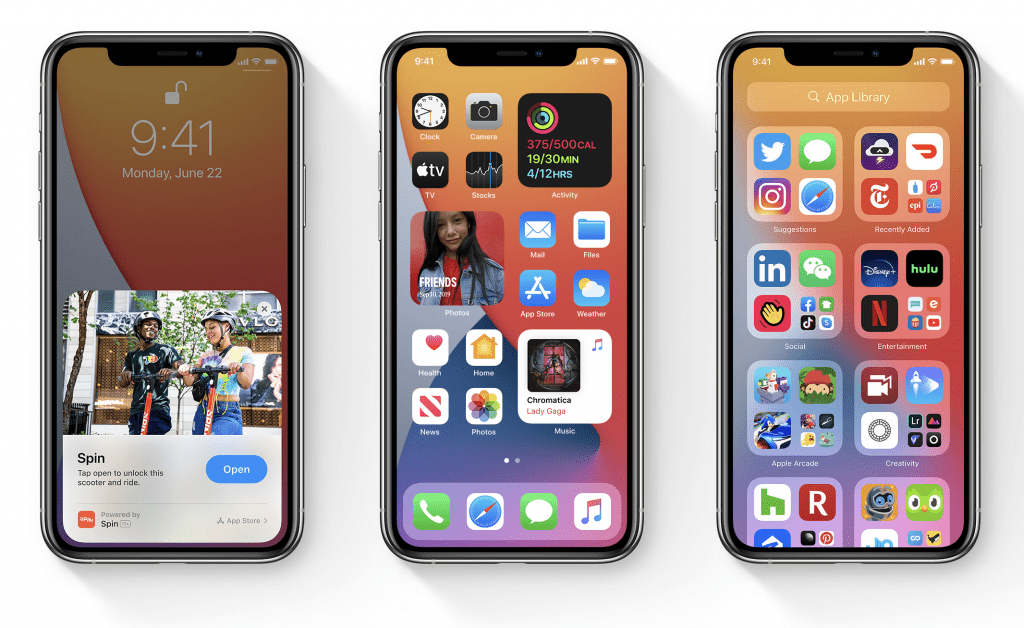 At the Apple Worldwide Developer Conference (WWDC), Tim Cook and team announced a myriad of updates to all operating systems. Updates ranged from Apple Watch to Apple TV software and everything in between. A majority of the updates fell in iOS 14, the upcoming software for iPhone. Additionally, iPadOS 14, which is built on top of iOS 14, has a few new tricks for iPad users. Overall, there are new ways to interact with your favorite Apple devices. We take a look through some of the bigger modifications you can expect to change the way you use your handsets.
iOS 14 iPhone updates
As seen below, The Verge's Dieter Bohn, peels back some of the iOS 14 layers. Most visually different, iOS 14 is offering Home Screen widgets. As we previously reported, the addition of widgets will be the biggest departure from the original iOS experience. The standard app icon gridded view has been the exact same since Steve Jobs announced the original iPhone. With the addition of widgets in 2020, it is hardly a shocking modification, but notably different than the previous 13 generations of the software.
Widgets will bring actionable information and views to your icon screen. Sitting alongside other icons, you can now see information like weather, featured photos from your iCloud Photos, reminders, tasks, and other details. With the ability for third-party developers to write their own widgets, expect your favorite apps to deliver actionable windows of information straight to your Home Screen. A couple of different sizes are offered, from a small 2×2 grid, to a full 4×4 grid option for the most information. Dynamic Widget stacks will allow you to scroll through several widgets within the same window.
App Library "is a new space at the end of your Home Screen pages that automatically organizes all of your apps into one simple, easy-to-navigate view." Think of it as your app repository. Every app installed on your iPhone will be held in the App Library and categorized into groupings. Using on device logic, App Library will also show recommended apps you might be looking for, with contextual activity. Things like time, location, and current device usage help iOS predict which app you are searching for next.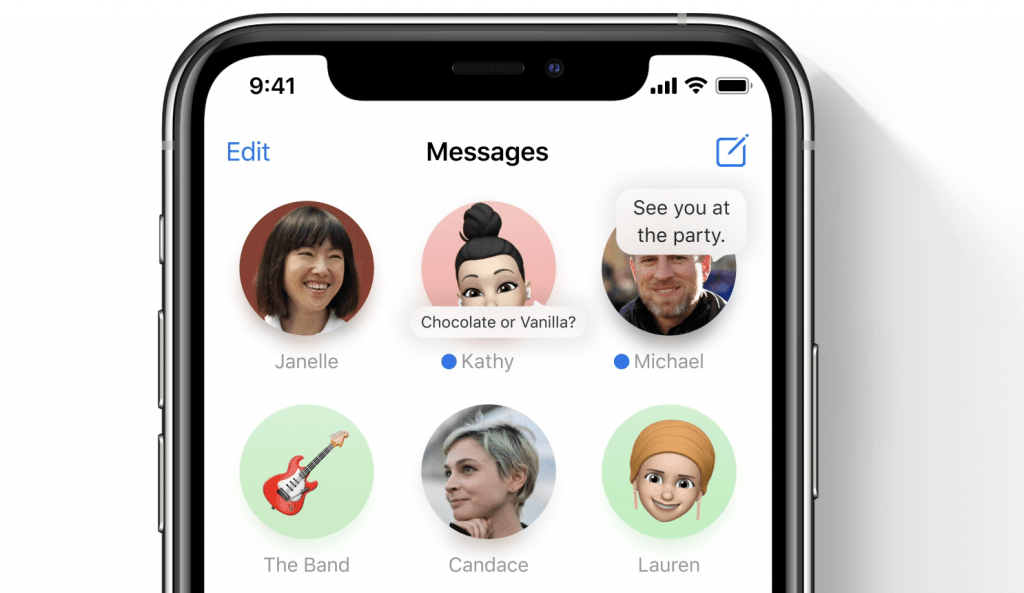 Messages will allow pinned conversations, which holds a large spot at the top of your app for the most important chats. Quick speech bubbles show the most recent replies. For group messages, iOS is bringing @ mentions to its default chat service. Mention a contact by name in the group chat and they will receive a specific alert because their name was mentioned in the chat. To similarly organize long group conversations, conversation threading will allow a side bar conversation in the larger group chat.
A new Translate app will be stock with iOS 14 to assist with bi-lingual conversations. "Advanced on-device intelligence lets you translate your voice from one language to another. The app detects your language and provides the translated text and audio in the target language."
Car Keys is a new way for vehicle manufactures to provide encrypted car keys, that can be stored within iOS' wallet app. This will allow car unlocking and engine start with just an iPhone. Share keys with other drivers, even issuing temporary keys to friends and family.
If you want a full walkthrough, take a look at 9to5mac's Jeff Benjamin as he plows through more than 250 individual changes to expect come fall 2020.
iPadOS 14 iPad updates
iPadOS 14 adds to the iOS 14 experience, with features built specifically for the tablet. One of the big new features is called Scribble, which is showcased by iJustine, below.
Like iOS 14, iPadOS will receive more robust widgets as well, but they will remain relegated to the Home Screen left side bar. Speaking of sidebars, many of the iPadOS stock applications have been redesigned with macOS desktop experiences in mind. The newly refreshed UI's will utilize Sidebars, which hope to deliver quicker, easier access to information within the app's main view.
Total search is a new feature for iPadOS as well, again borrowing from macOS Spotlight search. Search is improved on iPadOS by bringing results from apps, contacts, knowledge, Maps, and websites. It is easily accessed by swiping down on the Home Screen.
These are still just a few of the major updates to the iPhone and iPad expected when the public updates are launched this fall, in tandem with upgraded iPhone and iPad hardware. The betas are available now for developers, so they can work to update and take advantage of new feature sets in time for the fall launch.