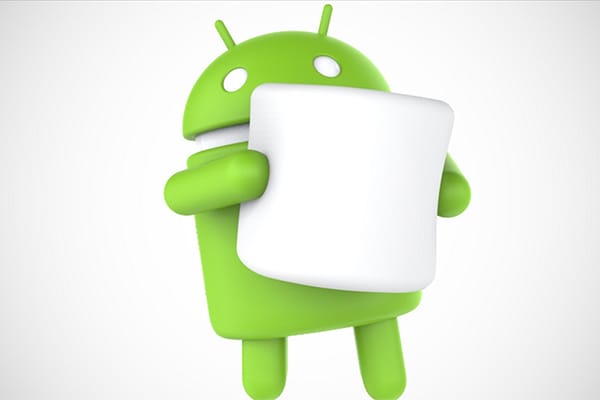 (image via Android Developers)
Android Marshmallow, which is the official name of the next Android update, is expected this fall. However, with some of the new features that the update will include, it may look more like an apple than a marshmallow. Here's a look at some of the features that Google's taken from Apple's iOS and included in Android Marshmallow.
Support for Fingerprint Scanners
Some Android manufacturers, such as Samsung and Motorola, have included fingerprint scanners in select devices, but the Android operating system has not yet supported fingerprint recognition in a centralized, standard API. Android Marshmallow will include support for fingerprint readers as a standard feature. Apple's included this in iOS since 2013.
More Intuitive Text Editing
On Android devices, the text editor to cut, copy and paste has always appeared at the top of the screen when you selected text. On iPhones and iPads, the editor has appeared directly above the selected text for a while. Android Marshmallow will adopt the more intuitive feature that Apple's had for some time.
Better App-Permission Controls
Google's taken heat recently over Android's lack of privacy controls. Previously, Android devices only asked users about app permissions when a new app was installed. With Marshmallow, users will be able to view their app permissions, and they'll receive an alert whenever an app tries to access a new part of their device (e.g. the microphone or camera). Apple's been ahead of Google in this area for some time, but now both Android and iOS will provide decent privacy controls.
Better Control Over Background Tasks
In an effort to improve battery life, Google's including a feature called "Doze" in Marshmallow. Doze will let users determine which apps are allowed to run background tasks, and which ones aren't. Apple has had a feature similar to this for two years.
Letting Repeat Calls Through
"Do Not Disturb" lets Android users silence their devices, so they aren't woken by middle-of-the-night calls or texts. Until Marshmallow, though, there hasn't been an option to let repeat calls through. Now, users can elect to let phone calls from the same number through, in case they're about an emergency. Apple's had this feature for a long time.
Android Marshmallow will include a host of new features that users will appreciate. Apple aficionados, however, may be quick to point out that they've been enjoying many of these features for some time.