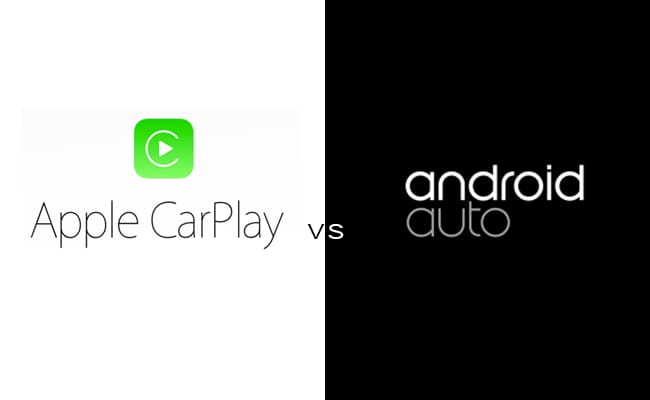 Silicon Valley tech rivals Apple and Google are duking it out on a new front – in-car technology – and it's anyone's guess as to which company will come out on top. But that hasn't stopped tech bloggers from pontificating. Android Auto and Apple CarPlay are the dueling systems that both integrate your smartphone into your car's dash to provide all the features your phone offers hands free. Both platforms mimic their respective phone operating systems and ease of use comes down to what the user is accustomed.
Display and organization
Apple CarPlay, like the iPhone, presents its apps in a linear structure with little-to-no menu hierarchy. Using any of the apps available on CarPlay is as easy as one or two taps.
Android Auto, on the other hand, groups like apps together in folders and offers a list of shortcuts that are available at all times. This is nice because you don't need to go back to the home screen to use another app.
Android Auto also offers a nifty feature called Google Now, which provides a constant stream of content it deems relevant to you base on habits and search history. This content includes weather information, email and driving directions. For example, if Google Now sees an email with flight information, it can automatically pull up the quickest route to the airport.
Apple's CarPlay displays much less information, but what it does show is clever and useful. For example, if you have a new podcast to download, CarPlay will put a little red circle in the upper right-hand corner, similar to the iPhone, informing you.
Navigation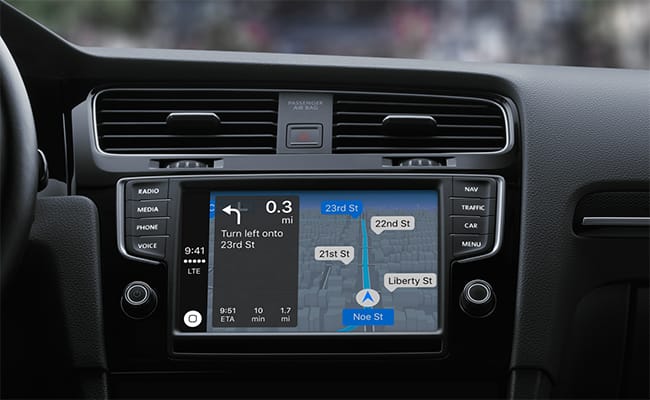 Android Auto's best feature is probably its Google Maps integration. While CarPlay's Apple Maps is just as beautiful and offers most of the same information, most users agree that Google Maps is the winner here.
Unfortunately, neither platform allows third-party apps such as Waze or TomTom. This is a real pity since these apps are by far more popular.
Music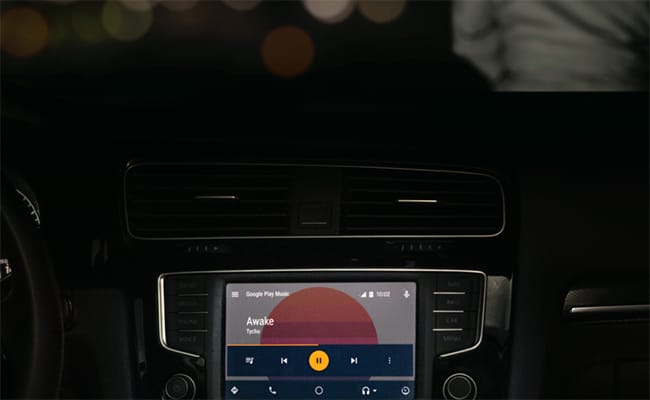 CarPlay's biggest win is in music. Giving the user access to not only Apple Music but also to their own personal library is very nice. You can browse songs by song, album, artist or playlist. Android Auto only allows playlists on Google Play Music and doesn't give access to your downloaded songs. You can, however, pause and play music from the home screen.
While Apple CarPlay only works with iPhones and iPads and Android Auto only works with Android devices, both platforms accomplish the same goal with clean interfaces that are familiar to their respective users, but both have plenty of room to grow.
Advances in car tech and integration with our mobile lifestyles adds convenience to our driving experiences. Console entertainment systems also help keep us safe and our eyes on the road, where we need them most, instead of fumbling around with a handheld phone. Using a Dashboard phone mount in addition to Apple CarPlay or Android Auto enhances this experience by providing a sturdy and secure place to store your phone while connecting it to your preferred system. Learn more about how ProClip phone mounts work with Apple CarPlay.