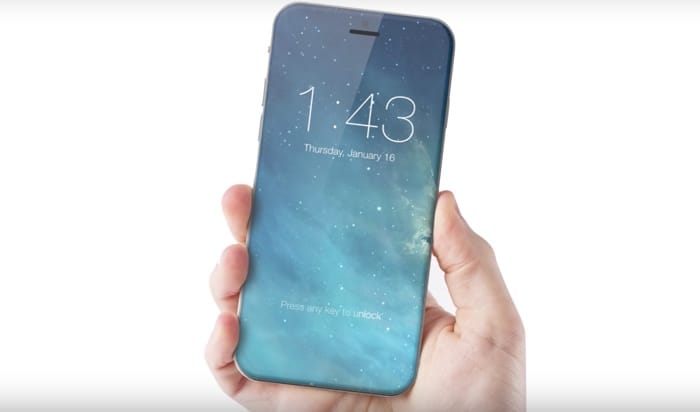 The iPhone 8 rumor mill is in full swing, with allegedly leaked details coming about once per week. Rumors about the device began even before iPhone 7 was launched last fall. Unlike previous Apple handset rumors, ones for iPhone 8 seem to be extremely consistent and from well-respected sources. Most recently, JPMorgan, which is a reputable organization, but not typically on the rumor scene, claims iPhone 8 devices will feature a front-facing 3D laser. This hardware implementation will be used for facial recognition and possibly, completely replace Touch ID.
JPMorgan analyst Rod Hall is not the first outlet to claim facial recognition will be an upcoming feature; however, adding the JPMorgan name, to a pile of other facial recognition claims, makes the rumor even stronger. Moreover, an advanced facial recognition feature could also add weight to the assumption that iPhone 8 devices may range above $1,000 retail, for the mid-to-higher end models.
Previous rumors about facial recognition still leave a Home button style Touch ID alternative, but Hall believes facial recognition will completely replace Touch ID in favor of a more "secure" facial based security. Hall argues this more secure form of authentication could help increase Apple Pay adoption among banks and merchants.
Adding to his claim, Hall indicates the laser scanner has the ability to boost AR/VR experiences, to "open up many interesting entertainment and gaming experiences not available today and might give Apple something extra in an AR/VR accessory, compared to google and others."

Perhaps, the 3D laser will only be used for AR/VR purposes, as other rumors claim an Apple patent that allows a Touch ID-like sensor to be embedded behind the actual screen. Meaning, this 3D laser technology could be used in a few ways, 1) instead of Touch ID, 2) in harmony with Touch ID, 3) or maybe, just for AR/VR purposes on the backward facing camera. As shown above, Apple's patent indicates it may bury the Touch ID sensor below the screen, which would resolve the need for facial recognition as a replacement for Touch ID.
What all rumors seem to indicate, regardless of additional features, is a new high-density OLED display, that is highly rumored to be edge-to-edge. Consequently, there would be a desperate need by Apple, to determine how the existing sensors and input/output devices (Touch ID, speaker, ambient light sensor, etc), will operate if there are truly going to be pixels across the entire display.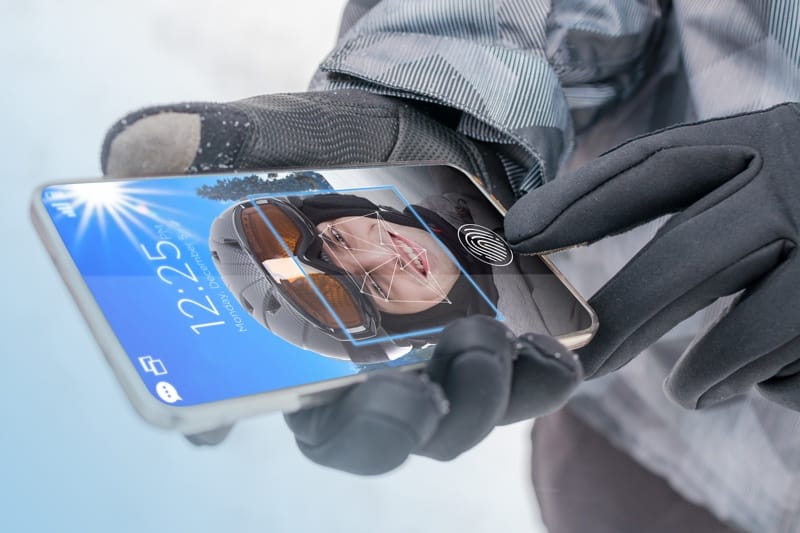 Adding value to both Touch ID and facial recognition, before CES 2017, Synaptics announced a new bi-factor authentication system for smartphones, tablets, and notebooks, which incorporates both a fingerprint and facial recognition, providing the user an option, depending on different scenarios. According to the company, the "multi-factor fusion engine combines authentication scores from multiple biometrics to determine verification. This increases overall system security as both fingerprint and facial factors have to meet minimum threshold requirements before authentication."
While it is extremely rare for Apple to deploy another company's technology, especially if it has patents that perform similar functionality, it is important that Synaptics has already proven this type of two-factor system is possible.
Timeline for the new iPhone 8 is still expected to launch on the typical fall cycle. WWDC 2017 will be hosted June 5-9 in San Jose, but this has become strictly a developer conference without any discussion of new hardware.