#ItFitsMe Spotlight Series
Welcome to our #ItFitsMe Spotlight Series where we are shining a spotlight on real cars and real owners, showcasing how ProClip fits into their life.
Meet Erick and his Volkswagen GTI
Growing up playing games like Forza and Need for Speed, Erick's passion for cars has continued with his 2013 Volkswagen Golf GTI. He loves that the GTI has a sleeper look to it, and it's a ton of fun to drive. It's the first modified car that Erick has ever owned, and he's enjoyed making it unique. Modifications include the Cobb Tuning Accessport, Unitronic cold air intake, an upgraded exhaust system, Konig wheels and more. But it's the little touches like the classic VW Golf plaid inlaid in the Volkswagen logo and throughout the car that really make Erick's car special to him. It's got a little bit of everything thrown into it.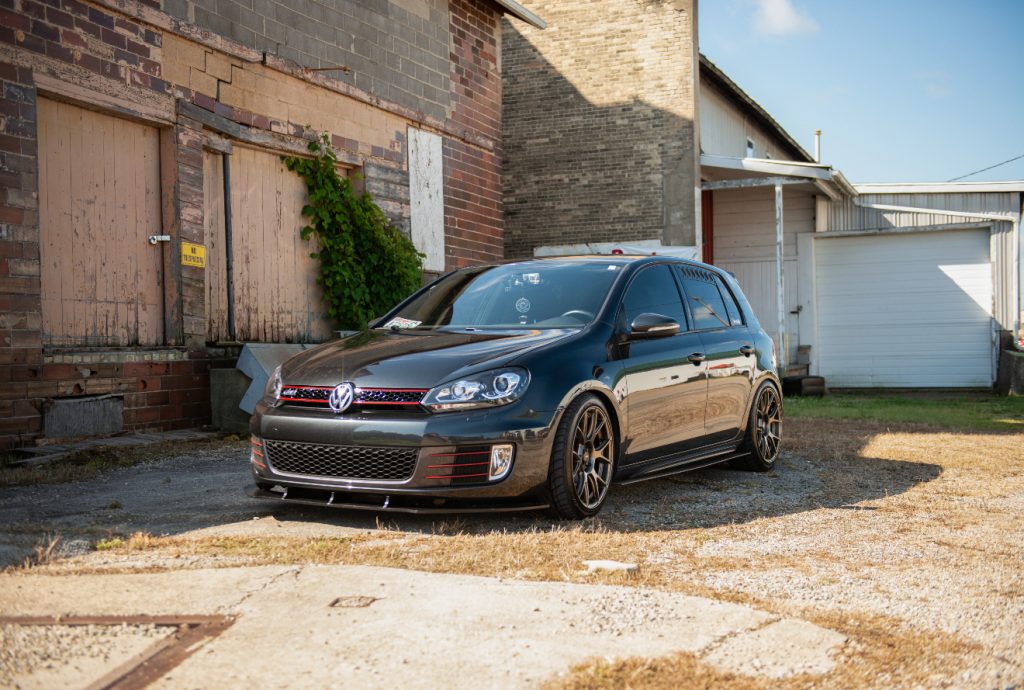 Cobb Tuning Accessport Mount
Erick never really had a good spot to put the phone in his car. It used to rattle in the cupholder where he really couldn't see it for GPS navigation. He also didn't have his Cobb Tuning Accessport mounted in a spot that was working for him. With the ProClip Center Dash Mount, he is able to keep his Cobb Tuning Accessport sturdily mounted where he can keep an eye on the gauges. The Angled Dash Mount keeps Erick's smartphone mounted in a perfect spot for navigation to car shows.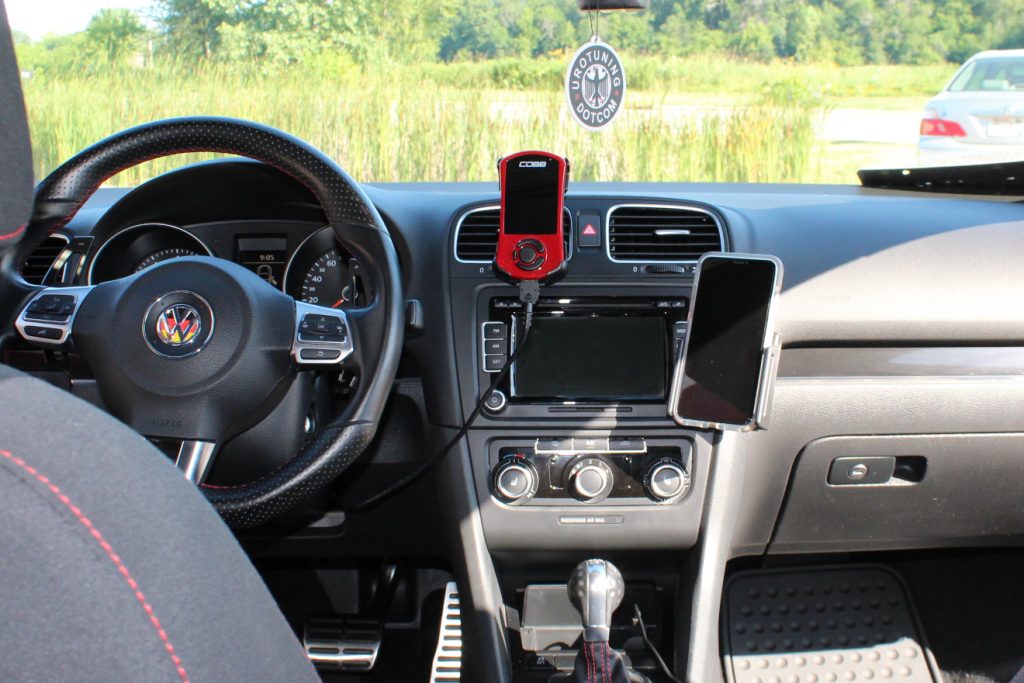 How Does ProClip Fit You?
Whether you're like Erick and love tuning your car or you rely on your car to simply get you from A to B, there's a ProClip for you. We specialize in creating custom dashboard mounts to dock the latest devices from smartphones and tablets to performance devices like the Cobb Tuning Accessport or air suspension controllers. Get started by finding the right mount for your vehicle.
Are you nearby Madison, WI and want us to spotlight your car? Shoot us an email at customerservice@proclipusa.com and tell us what makes your car special and how ProClip fits for you!