Originally Published June 10, 2019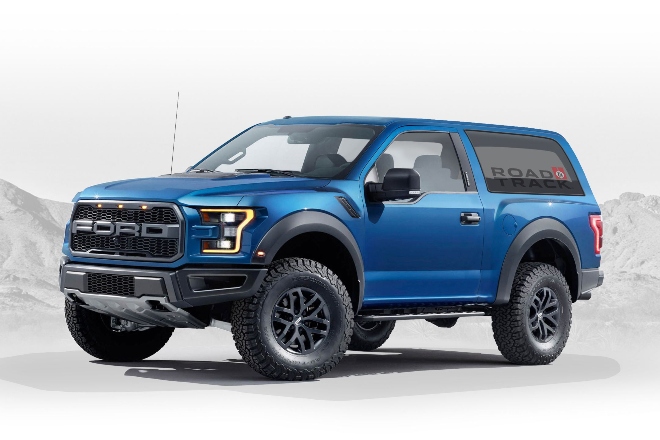 Update: Official Announcement Coming July 9, 2020
A little over a year after speculations became a reality, Ford has announced an official date for the unveiling of the 2021 Bronco in an Instagram post captioned, "07/09/20. The Wild Returns." Ford seems ready to compete with the Jeep Wrangler with the revival of the off-road legend. Stay tuned for more Bronco news including pricing and specs after July 9th!
The Long-Awaited Return
The Ford Bronco is coming back to life in 2020 as an all-new off-road SUV. It will have some similarities to the old Ford Bronco but will have a lot of new features as well. The Bronco was discontinued in 1996. Ford is keeping the vehicle under wraps as much as possible, saving some for the debut expected late in 2020.
The Bronco made its debut in the 60s, along with the Mustang, and both became instant classics. The Bronco was a tough SUV, with four-wheel drive that could go over rocks, mud and just about anything else. Public demand turned to the four-door SUV, away from the off-road vehicle, and Ford stopped making the Bronco. It was a tough vehicle, and though the last one was made in 1996 there are still plenty around. The absence of 20 or so years has only increased its legend.
2020 Ford Bronco
A new one coming will be pleasing to Bronco fans, as well as people who want a tough off-road SUV. The appeal of the Bronco was its off-road capabilities, as well as its functionality and simplicity.
What is known is that it will be available as a two or four-door, and those doors will be removable. In both versions it will have a removable hard top, making it a true off-road warrior. It will run on the same platform as the Ford Ranger, which has also been brought back after a brief absence. The new Bronco will have the boxy design, round headlights and the spare tire mounted on the back. It will also have the word "Bronco" across the front hood. It will be interesting to see if the new Bronco can live up to the legend of the original that is still loved today.
Going off-road does not mean you have to leave your electronics behind. ProClip holders are designed to keep your phone, iPad or other devices in place, and to keep them charged. ProClip mounts are crafted for most makes of cars, and they fit classic Broncos just as they will fit the new one. It also works great on MP3 players and navigation devices, which become even more important when you are out there in the wilderness.