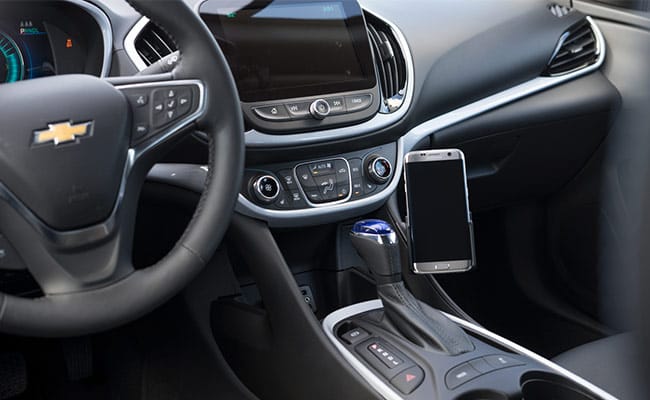 Are you plugged-in to the latest electric vehicle (EV) news and updates? For a number of years, the Chevy Volt has been the affordable option for EV enthusiasts. Electric vehicles are becoming more and more popular in mainstream America, delivering noticeable savings at the pump. ProClip is happy to announce that the wait is over – mounts for the Chevrolet Volt are now in production for the newest model and dashboard configuration.
Cheverolt Volt Console Phone Mount
Attaching your ProClip (2016-2017) Console Mount (835233) to your Chevrolet Volt console is easy. Follow the brief packaging instructions included with the mount or use the steps below.
Remove the covering off the double sided tape for a secure console fit.
Align the mount in the passenger-side foot well with the ProClip sticker facing up on the right hand side of the mount.
Look for the seam on the passenger-side console. Using the gap opener, insert your tool at the top of the seam to widen the gap.
Once the gap is widened, insert the J-shaped angled edge into the open seam and pull out the gap opener.
Use the same gap opener to widen the seam in the passenger-side foot well. Push on the face plate of the mount until the lower angled edge snaps into place. Remove the gap opener.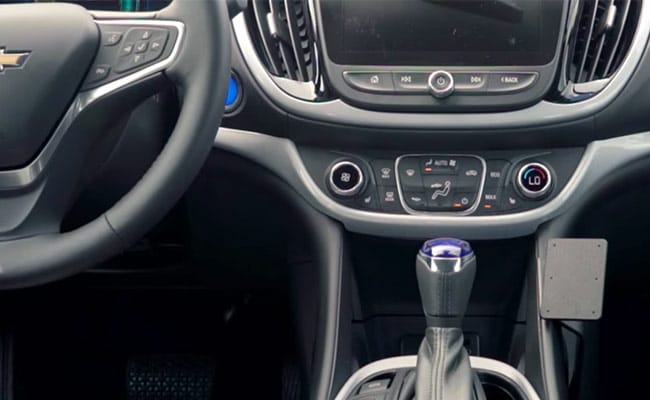 You now have a solid mounting platform for any one of our mobile device holders to attach to the face plate of the vehicle mount.
[Video] How to Install Your Chevy Volt Console Mount
Please view the following video for a detailed, easy-to-follow instructional demonstration.