The Best Phone Mount for Your Jeep Gladiator
When the Jeep Gladiator was introduced in 2018, it was met with instant excitement and has become a more common sight on (and off) the roads. With the rugged off-road capabilities and open-air lifestyle that Jeep is known for, it's not a surprise that the Gladiator is a popular truck. No matter where your adventures take you, you need a sturdy phone mount for your Jeep that can handle all the bumps in the path ahead. With ProClip's sturdy phone mounting bases designed specifically for your Jeep Gladiator, you can stop worrying about your phone and enjoy life in your Jeep.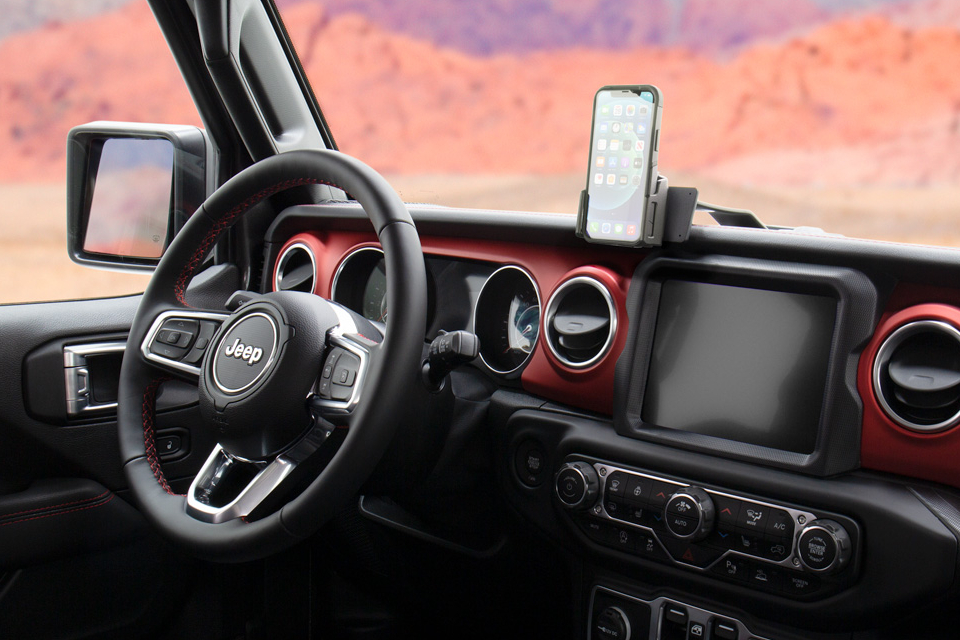 Jeep Gladiator Center Dash Phone Mount
Our Center Dash Phone Mount for Jeep Gladiator is custom-made for a perfect fit in your truck. It snaps into the seams of your dashboard just above the head unit display, giving you a rock-solid mounting base to attach a ProClip phone holder, which is designed for your exact iPhone, Samsung or any other cell phone.
Jeep Gladiator Extra-Strength Phone Mount
If you're into serious off-roading, this is the phone mount you need. Our Extra-Strength Center Dash Mount is designed to handle not only your phone but also heavier devices like your iPad or GPS units. It even has an extra mounting platform that you can mount your GoPro with our GoPro Threaded Adapter. This Gladiator phone mount attaches just above the center screen, keeping your devices in an optimal viewing location.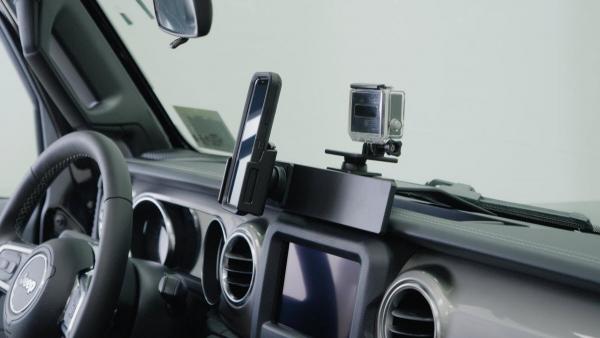 If you're tired of dealing with cheap vent clips and suction cups that block your view, it's time to make the upgrade to a simple, sturdy and secure phone mount from ProClip. Need help picking out the perfect parts for your Jeep? Give us a call at 1-800-296-3212 and we'll be happy to help you build the best phone mount for your Gladiator.