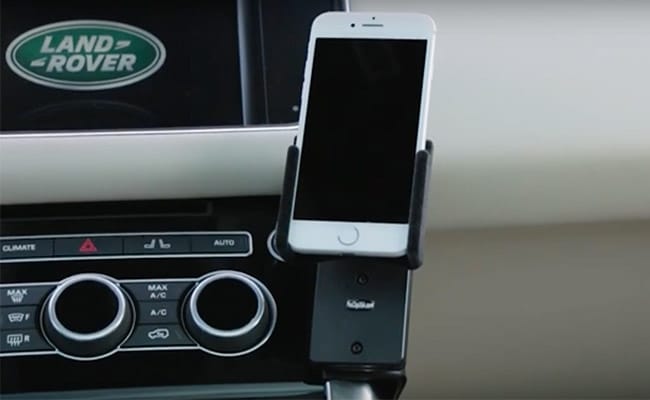 Are you a fan of using a car phone mount in your vehicle? Dashboard mounts provide a lot of great benefits to the driver. A reliable phone mount makes using your phone or GPS device easy, safe and convenient. But in order for your phone mount to be useful, you need it to be in the perfect location. That's why we've made our vertical and horizontal extension plates for our phone holders and mounts. We want our customers to be able to continue to customize their mobile mounting solution.
Vertical and Horizontal Extension Plates
We offer four great options to improve your ProClip mounting solution. Each of our extension plates works with most of our ProClip vehicle mounts, and are made from the same high grade ABS plastic as our phone holders and car mounts. To use any of our extension plates, all you need to do is attach it to your ProClip dashboard mount and then attach your phone holder to the extension plate. Below are our four extension plate options.
Vertical Extension Plate (#213065)
Our first option for extension plates is our standard Vertical Extension Plate. This product will give you an extra two inches of space up or down. This is great to use if you have a large device that is blocking the view of your dashboard controls. Watch a video about our vertical extension plate to learn more.
Vertical Extension Plate for Two Devices (#215437)
Our vertical extension plate works best if you are looking to mount two devices. It is recommended that you mount a device that will be used in landscape viewing mode, such as a GPS, to the bottom of the plate. This product is also highly recommended to use with our angled dashboard car mounts. Watch a video about our vertical extension plate to learn more.
Left and Right Extension Plates (#215183/215395)
If you are looking to move your phone holder in a horizontal direction instead of vertical, our left and right extension plates are what you are looking for. These plates provide you an extra inch and a half to one side or the other, and help you avoid interference with your dashboard controls. They can be mounted directly to a vehicle mount or to one of our tilt swivel holders. Watch a video to about our left and right extension plates to learn more.