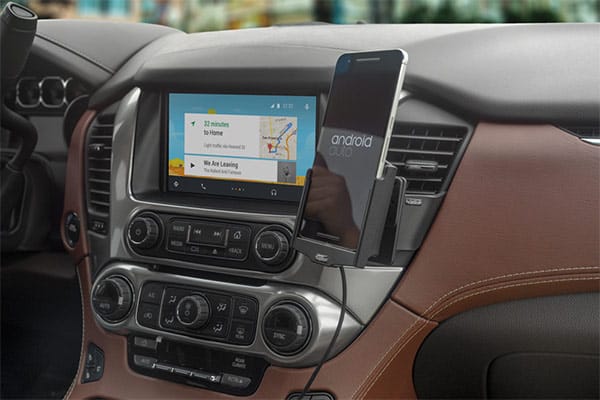 The Chevy Suburban is a vehicle built with family in mind. It provides spacious seating options to fit numerous passengers and allows for large amounts of storage, whether you're hauling sports equipment, packing for a camping trip or out for a day of shopping. The Chevrolet Suburban is a powerful SUV that combines performance, technology and a sophisticated design to provide the driver and passengers with a comfortable ride.
Many use the Chevy Suburban as their family vehicle because they can trust it to keep their loved ones safe. A dashboard phone mount can also help increase passenger safety by encouraging the driver to keep both hands on the wheel and their eyes on the road, instead of fumbling around for a smartphone. ProClip USA specializes in creating custom dashboard phone mounts and holders that are designed to keep your phone in a convenient and visible place. In a recent survey, 86% of our customers said they feel like a safer driver when using their ProClip phone mount.
Convenience and safety aren't the only reasons to choose a ProClip dashboard mount. Our mounts provide extra usability by allowing you to have easy and safe access to your phone for tools like GPS or other useful apps you may not have access to through your dashboard system.
Chevy Suburban Dashboard Phone Mounts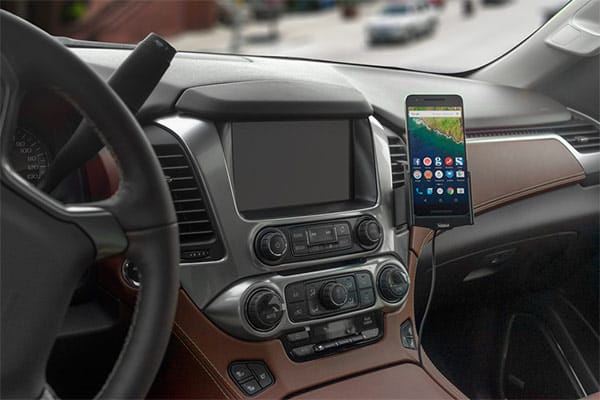 We offer a large variety of custom phone mounts for the Chevy Suburban that were designed to discreetly blend in with your vehicle's interior. All of our phone mounts are easy to install. Simply snap your mount into the seams of the dashboard for an extremely sturdy hold!
We are currently offering Chevrolet Suburban dashboard phone mounts for the latest 2016 model and for all models as far back as 1974!
Custom and Universal Phone Holders
After you've selected the correct dashboard mount for your Chevy Suburban, the next step is to pick a phone holder. We provide custom phone holders designed to fit your specific device. Whether you're an Android or Apple fan, we have a holder specific to your smartphone. We also offer a large variety of universal phone holders. These holders are great if you have a case on your phone or if you have multiple people with different phones using the same holder and mounting solution.
Both our custom and universal phone holders come in a variety of charging and non-charging options. Each phone holder features tilt swivel, allowing you to tilt your phone 20 degrees in any direction and swivel 360 degrees between portrait and landscape modes.