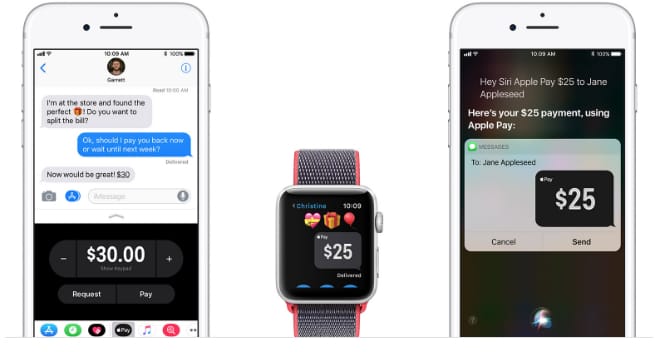 We previously highlighted all of the great new features Apple added to iOS 11, the current operating system for iPhone and iPad. However, Apple Pay Cash, is yet to be released. In a forthcoming iOS 11.2 update, Apple is providing the ability to iMessage/text money back and forth among your contacts. If you are familiar with popular social money exchanging platform Venmo, you understand the concept. Essentially, you can send, request and receive money, simply by texting!
Text Money: Apple Pay Cash
As shown in the walkthrough video above, you will be able to send and receive money using Apple's built-in Apple Pay system. Therefore, if you have personal credit cards added to your Apple Pay account now, you are familiar with the system.
Apple will allow users to assign a credit or debit card to the Apple Pay Cash Card. Think of the the Apple Pay Cash Card as a gift or store card that will hold a specific amount of money. You can add/refill your Apple Pay Cash Card using a debit or credit card. You will save a transaction fee if using a debit card.
The digital Apple Pay Cash Card holds the value of the dollars you add to the account. This lets you pay in stores with NFC Apple Pay compatible terminals, or actually text money back and forth with your contacts.
How Apple Pay Cash Works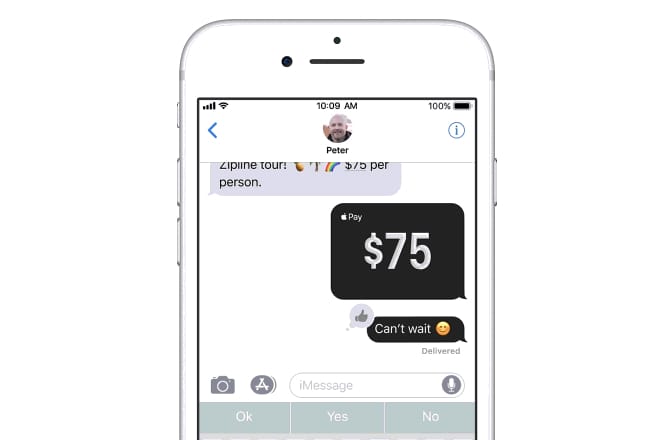 When someone sends you money, it will automatically be credited to your Apple Pay Cash Card. This will increase the balance of your Apple Pay Cash Card, the same as if you would have loaded it yourself. With the money you have stored on the Apple Pay Cash Card, you can then spend it in stores, online or wherever Apple Pay is accepted. Additionally, you can deposit the money back into your bank account that is stored with the Apple Pay Cash system.
If this isn't "techie" enough, you can even ask Siri to make a transaction for you, such as "Apple Pay 25 dollars to Johnny." Of course, you should confirm the amount and contact before the transaction occurs.
To take advantage of this new feature, you will need a compatible device:
iPhone SE or Newer
iPad Mini 3 or Newer
Any Apple Watch
MacBook Pro with Touch ID or Mac Model that is 2012 or Newer

With an Apple Pay Enabled iPhone or Apple Watch
Additionally, you will need iOS 11.2 or later, which is currently in beta and estimated to launch sometime the week of November 13. To prepare, ensure your Apple ID has two-factor authentication.
Finally, the iOS 11.2 update is said to fix the "![A]" texting bug, that replaces a capital "i" on affected devices with a square box, that contains an "A."