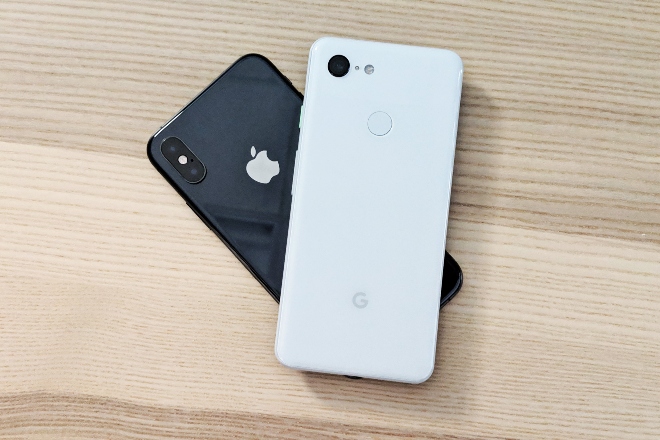 Just five years ago, you could have accurately accused me of being a diehard Apple fan-boy. But last month I did what I used to think was unthinkable. I ditched my iPhone for the Google Pixel 3. Don't get me wrong, I still think Apple makes some great devices. I use a MacBook Pro every day and listen to most of my music and podcasts on Apple AirPods.
Long gone are the days that everything Apple made just worked. If you were to order a brand-new iPhone XS Max and MacBook Pro, you wouldn't even be able to plug them into each other without a separate dongle. The simplicity (and joy) of plugging my iPod into my MacBook and loading it up with carefully curated playlists is long gone. Yes, streaming services like Apple Music and Spotify make music more accessible than ever before, but it just isn't the same. So when I started looking for new phone, I made the decision to ditch my iPhone.
The Importance of Digital Wellbeing
The amount of time you spend on your phone directly impacts your overall wellbeing. The tighter I was woven into the Apple ecosystem, the more time I spent on my phone and other devices. My first big step away from the Apple ecosystem came when I made the decision to ditch my Apple Watch in favor of a simple analog watch. While the idea of receiving notifications from your phone on your wrist may seem like a great way to keep you off your phone and more present in real-life conversations, I found just the opposite. With digital wellbeing becoming a greater priority in our lives, ditching my Apple Watch was a huge step in the right direction.
Taking a deeper look at my digital wellbeing also made me re-evaluate what I really needed in a cell phone. Aside from the obvious ability to communicate with friends and family via calls and text, what else did I really need my phone to do?
Making the Switch to Android
The idea of transferring all of my data from my old iPhone to my new Pixel 3 seemed a little daunting. The transfer couldn't have been easier with the data transfer tool that came in the box with the Pixel 3. After plugging the two phones to each other, the transfer process was simple. Adjusting to the stock Android operating system took some time. After a month of using it, it feels completely normal. Being able to actually customize my phone instead of just having apps and folders taking up my screen is pretty great.
The Incredible Camera on the Pixel 3
A smartphone's camera is the most important part for me. I love photography, but I don't always want to carry my DSLR with me everywhere I go. While the iPhone is certainly impressive, I was looking for the best all-around camera in a smartphone. The Pixel 3 provides that camera. The software behind the camera on the Google Pixel 3 consistently provides the most realistic and life-like images. The wide-angle selfie lens has been surprisingly useful, and the low-light capabilities of Night Sight never cease to amaze.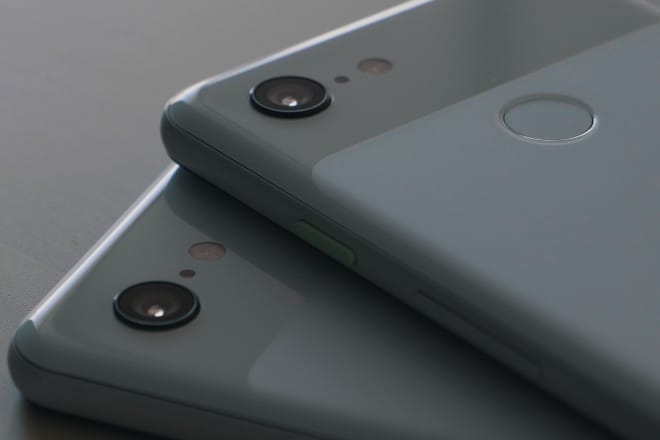 Android Auto vs. Apple CarPlay
Another unexpected huge win for the Pixel was in my car. While Apple CarPlay is great for using all of the standard Apple apps, it has limitations. Android Auto allows me to listen to not only text messages, but messages from other apps like Messenger and What's App. Android Auto also works more seamlessly with apps like Waze, Google Maps and Spotify. While this may seem minor, it goes a long-ways in preventing distracted driving, especially when I keep my phone docked in a ProClip mounting solution.
Things I Miss About iPhone
While I'm more than pleased with my Pixel 3, there certainly are things that I miss about my iPhone. The change in messaging is probably the biggest gripe that I have with the switch. Even after disabling iMessage well in advance of switching phones, there were still hiccups with certain contacts and certain group messages. The convenience of using AirDrop to quickly transfer images and videos from my iPhone to other iPhones or my MacBook is another feature that I miss quite a bit. Finally, certain apps just work better on iOS than they do on Android. (Looking at you, Snapchat.)
Is the Grass Greener?
Making the switch from Apple to Android definitely isn't for everyone, but for me it was. If you're nervous to make the switch, it might be worth giving it a try. Prioritize exactly what you're looking for in a smartphone and make your decision. I wanted the best camera available, and that alone made it worth ditching my iPhone.