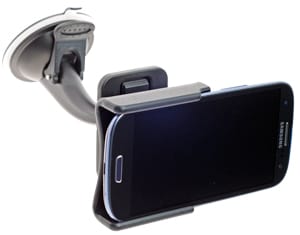 Do you travel often? Do you use rental cars but would like to be able to take your ProClip with you when you travel?
Maybe you just change vehicles often for work and want an easy way to take your ProClip from vehicle to vehicle.
There's an easy solution to that: ProClip Travel Mount Kits. ProClip Mounting Solutions provide a custom mounting setup for your vehicle and your phone, but some people change vehicles so often they need another option.
Not Just another Suction Cup Mount
Our Suction Cup Travel Mount Kit provides a strong hold allowing you to easily attach your ProClip Holder to the face of the suction cup mount. The travel mount kit is designed to work with any of our device holders, except large tablet holders. You will need to purchase your device holder separately from the travel mount kit.
The kit comes with pieces that will allow you to move your current device holder between your ProClip dashboard mount and travel mount without any tools or disassembling. You can simply unlock the holder from one vehicle using the quick release locking tab and then lock it into your other vehicle.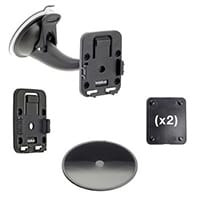 What Is in the Kit?
Suction cup travel mount
This part attaches securely to your windshield or any other glass surface with its super strong suction cup.
3M adhesive dash mount disk
This part allows you to attach the suction cup mount to a dashboard or console instead of glass.
Two locking move clip female plates
One is for attaching to the suction cup mount (comes assembled) and one is for attaching to your current ProClip dashboard mount (so you can quickly and easily move your phone between cars/mounts).
Two male adapter plates (one plate is an extra)
This thin plate is attached to the back of the tilt swivel on your ProClip Device Holder. This ensures a nice tight fit to the locking move clip.
These Are Some of the Different Ways You Could Use a Travel Mount Kit