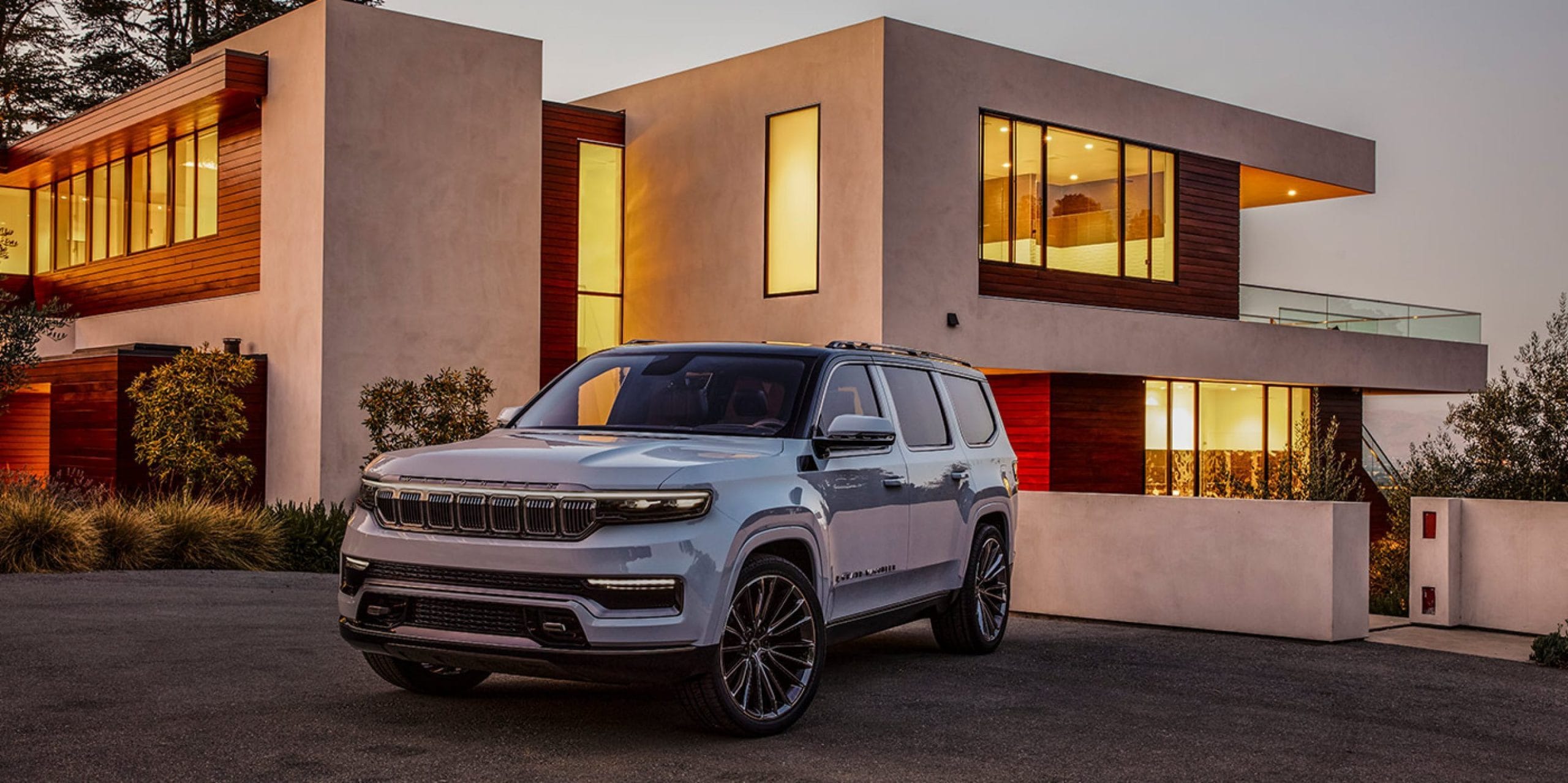 This isn't your daddy's Grand Wagoneer. Right now only a concept SUV, this classic family-hauler has long been overdue for a comeback. A Grand Wagoneer has not been produced since 1992. After almost 30 years, Jeep is planning to revive the smaller Wagoneer and a premium Grand Wagoneer with luxury price tags. Expect both versions to be available mid-2021 as 2022 models.
Watch a members-only MAMA media event previewing the Grand Wagoneer concept SUV. Hosted by Scott Tallon, Director of Jeep Brand Product Marketing. Video Credit: Sons of Speed
Grand Wagoneer Price and Specs
The smaller SUV Jeep Wagoneer starts at $60,000 EST while the Grand Wagoneer starts at $75,000 EST. Built on a RAM-1500 platform both Wagoneers also share a 3.6-L V6 Hybrid eTorque base engine.
The Grand Wagoneer redefines the premium SUV interior. Three row seating, seven passenger hauling and a large infotainment display are synonymous with other SUVs in its class. What sets the Grand Wagoneer apart is the luxury amenities.
Totaling 85 inches of screens, the Grand Wagoneer interior features a 12.1-inch digital gauge cluster, 12.1-inch center touchscreen, 10.3-inch climate control touchscreen, 10.3-inch passenger touchscreen, 10.3-inch second row touchscreen and two individual 10.1-inch second row headrest touchscreens.
Luxury SUV Comparison
2021 Chevy Suburban: Starting at $51,700 plus destination freight charges, the LS Suburban trim level boasts a 5.3L V8 engine and 10-speed automatic transmission.
2020 Ford Expedition: Starting at $52,810 plus destination/delivery charge, the XLT Expedition trim level features a 3.5L EcoBoost V6 engine and 10-speed automatic transmission.
ProClip Jeep Mounts are built for rugged environments holding up in the toughest of off-road conditions. Have a Jeep or planning to preorder the Wagoneer? Send us your email to be notified when custom Jeep mounts are available!