#ItFitsMe Spotlight Series
Welcome to our #ItFitsMe Spotlight Series where we are shining a spotlight on real cars and real owners, showcasing how ProClip fits into their life.
Meet Alex and his Subaru WRX
Alex also known as @officialpadilla on Instagram holds the unofficial record for most ProClip mounts in a single cockpit. His 2016 Subaru WRX features three ProClip mounts totaling six separate parts in one vehicle. Before finding ProClip, Alex spent hundreds on low quality mounts and simply could not find proper mounts for each interior handheld device. Alex's iPhone mount is by far the most important holding his smartphone for music, GPS and hands-free calling. His other two ProClip mounts hold the COBB Tuning Accessport V3 and the Air Lift Performance 3P Controller.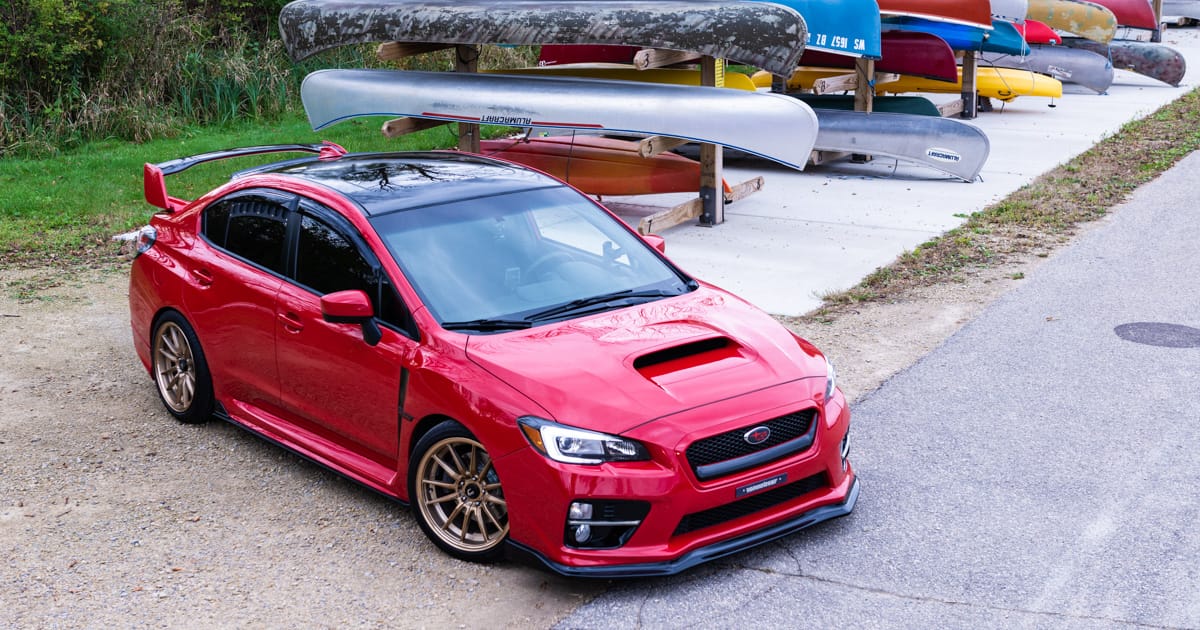 Searching for a daily driver with good gas mileage, Alex bought the 2016 Subaru WRX to drive all year-round. He doesn't keep the WRX in the garage for winter. Alex throws on winter tires and lets the AWD do the rest. The Subaru community is well represented in Wisconsin and like others, Alex enjoys customizing his WRX with quality Subaru parts. Their willingness to lend a helping hand and offer Subaru ownership tips and tricks is what Alex likes best. Each brand has its pros and cons and choosing Subaru gave him a blank canvas to make his WRX special and unique.
Alex fell in love with the newer WRX body style and updated interior. To make the cockpit even more comfortable, Alex uses the ProClip Subaru WRX Mount to complement the 5.9-inch high-definition LCD color multi-function display. The WRX center mount can be positioned anywhere on the horizontal dash top and is compatible with both Android Auto and Apple Car Play. The same Subaru mounts can also fit the STi trim level. Need a performance controller mount? Choose from several Subaru mount locations to complete your COBB mount, Airlift mount or Accuair mount.
Subaru WRX Modifications
Subaru COBB Stage 2 Power Package
Cosmis R1 Racing Wheels – Hyper Bronze
Air Lift Performance 3P Air Suspension Kit
Grimmspeed Top Mount Intercooler Charge Pipe
OEM Subaru STi Trunk Swap

How Does ProClip Fit You?
We specialize in creating custom dashboard mounts to dock the latest devices from smartphones and tablets to performance devices like air suspension controllers. ProClip is partnered with COBB Tuning to provide all-in-one Accessport V3 bundles featuring all parts necessary to mount your performance tuner.
Are you nearby Madison, WI and want us to spotlight your car? Shoot us an email at customerservice@proclipusa.com and tell us what makes your car special and how ProClip fits for you!