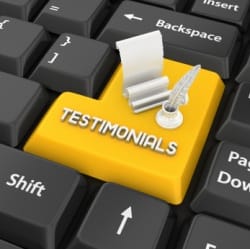 ProClip USA Opinions: Who Loves ProClip? They Do! They Do!
We have some pretty awesome fans and they often send us some great words of kindness. Of course, we'd like to believe our products are of the highest quality and our service team goes the extra mile for our customers, but we realize you may want someone else's point of view too. So, we thought we'd share with you some of the cool things that customers sent us this past month.
Merrill from New Jersey
I am thrilled with my experience, communications and the ProClip product I recently purchased. I have installed and used my new Angled Mount, Vertical Extension Plate and Charging Holder with Tilt Swivel and Cigarette Lighter Adapter. It is far better than I expected. The item was backordered and, since I am about to leave on a long driving trip, the order shipment was upgraded to get to me in time. The courtesy of the woman with whom I spoke several times deserves commendation. So, this is a multiple compliment email.
Dan from New York
I'm writing to commend the service and products provided by ProClip USA. Not only are the parts I ordered well constructed and easy to use, the shipping time was excellent. In addition, I was assisted very quickly by a rep named Ruben, who helped adjust my order to meet my exact needs. Nice job! I will recommend your site to others.
Robert from North Carolina
I have received the car mount and iPhone adapter a few days ago. I am very impressed with the fit and finish of your product. It is simple looks great and relatively inexpensive. Thank you for an awesome product.
Our Fans Rock
We want to thank all of our customers for the support they've shown us and our products.
Have a question? Or want to share your opinion? Come chat us (and our fans) on Facebook or drop us an email.