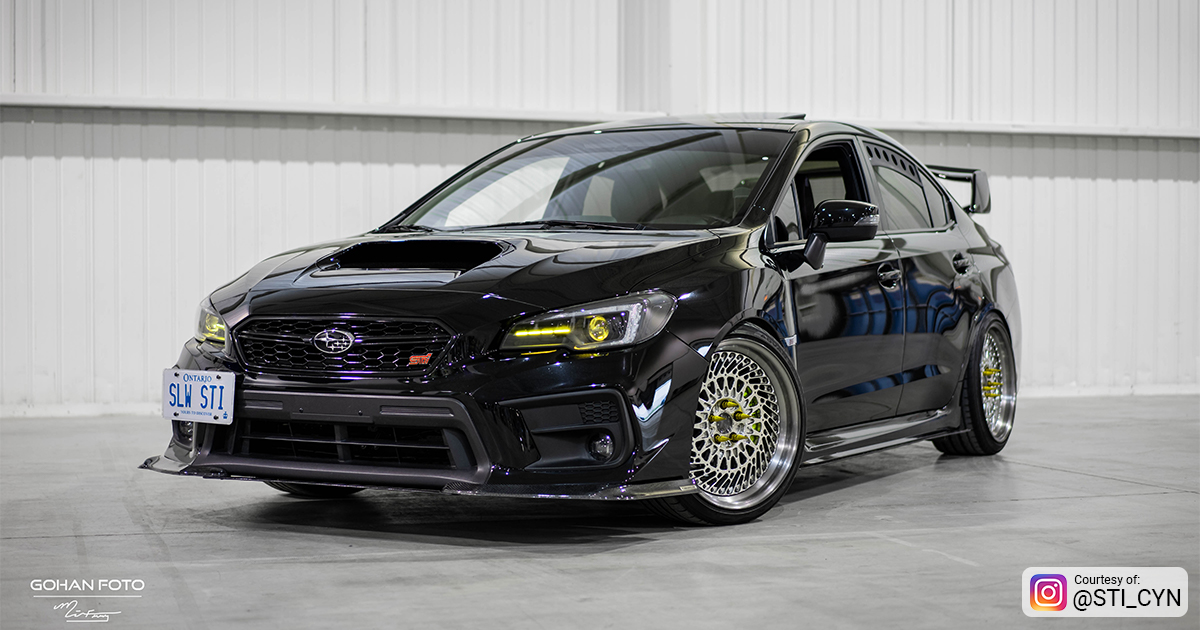 Cynthia, also known as @STI_CYN on Instagram, owns the ultimate Subaru driving machine: The Subaru WRX STi. Buying and selling cars is not just her passion, but it's also her profession. Cynthia is from Canada and works in auto sales. Her build features two custom ProClip mounts for the iPhone and COBB Tuning Accessport V3. Both mounts feature charging functionality with cleanly routed wires. The 2015 and newer Subaru WRX and STi trims feature three mounting locations including center mount, left vent and left a-pillar mount. Want more Subaru modification how-to installs? Check out her Instagram and YouTube for in-depth Subaru mod tutorials. Save 10% off your order today using her discount code: SLW10.
ProClip Subaru WRX Mount
Centrally located and within easy reach, the Subaru WRX Mount #241507 is positioned slightly near the passenger to allow full access and view of the center head unit display. This center mount can also attach further left or right for driver and passenger use. ProClip vehicle mounts clip into the existing dashboard seams and install in 3 minutes or less. No dashboard dismantling is required and the ProClip mount will remove without damaging the dash or leaving any residue. The Subaru WRX mount also fits the STi trim level.
ProClip COBB Accessport Mount
The most OEM and custom COBB Accessport mounting system on the market. Built for the Accessport V3 with original COBB Holster, the ProClip Dual-T Adapter #215199 slots into the COBB holster and connects with any ProClip vehicle mount featuring the universal AMPS hole-pattern. Dock, rotate and charge your Accessport V3 with access to all buttons and ports. ProClip is partnered with COBB Tuning to provide all-in-one Accessport V3 bundles featuring all parts necessary to mount your performance tuner. Mount your COBB in the following popular vehicles: Ford Raptor, BMW M3, Mazda 3, Subaru WRX, Volkswagen Golf and more!