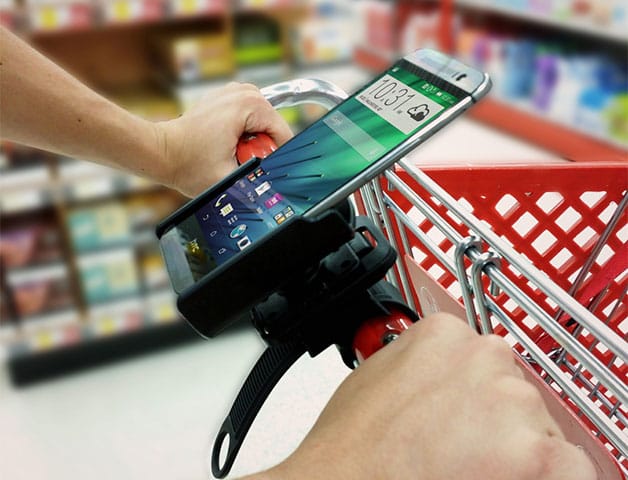 Why a Shopping Cart Phone Mount?
These days we use our phones more than ever when we're shopping. Whether it be at the grocery store, department store or your local retailer. We use our phones to look for coupons, check reviews, view shopping lists and more. So, why not give yourself easy access to that dependable little device we like to call a smartphone by mounting it on a shopping cart? Mounting your phone for shopping is easy with our Handle Bar Mount. Stop fumbling around in the isles and start turning an ordinary shopping experience into a "smart" one.
How to Mount a Phone on a Shopping Cart
If you already have a ProClip phone holder for your dashboard car mount, you're half way there. Consider picking up one of our Move Clips – which will come in handy for a variety of mounting solution needs. Our Move Clip System allows you to switch device holders on the same car mount, or you can move your device holder from vehicle, to your night stand and even to a shopping cart!
Simply attach one female Move Clip plate to your car mount and one female plate to the strap mount
Attach the male plate to the phone holder
Wrap the Handle Bar Mount around your shopping cart handle
Slide the phone holder with attached move clip plate onto the Handle Bar Mount with a Move Clip plate
You're ready to take shopping to the next level!
Best Shopping Apps for iPhone and Android
Almost every one lives close to and frequents a Target store, so it's no wonder why their Cartwheel app has been growing in popularity. The retail super store's app, which is available free for both Android and iOS, allows you to save on items that you already buy. Just scan the bar code stored on your smartphone to start saving!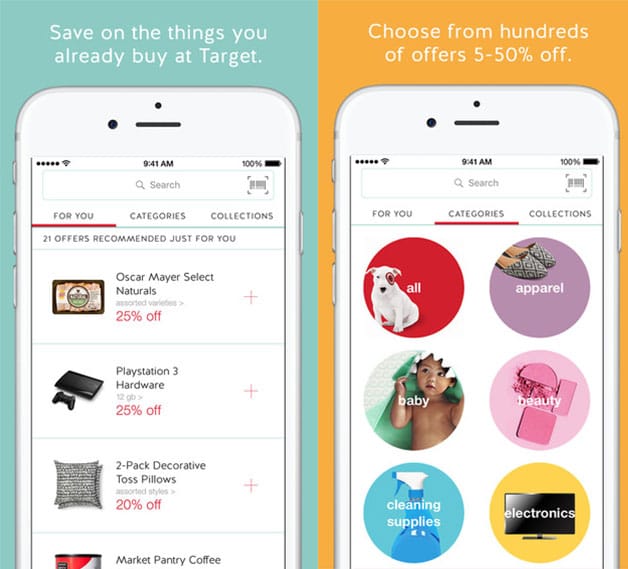 ---
This is a great app if you're a fan of coupons. BuyVia collects the best deals from leading and local stores and gathers them in one place. You can keep track of coupons for goods and food for all of your favorite products. The app also allows you to set up notifications when prices fall or a sale occurs. Available for Android, iOS and Apple Watch.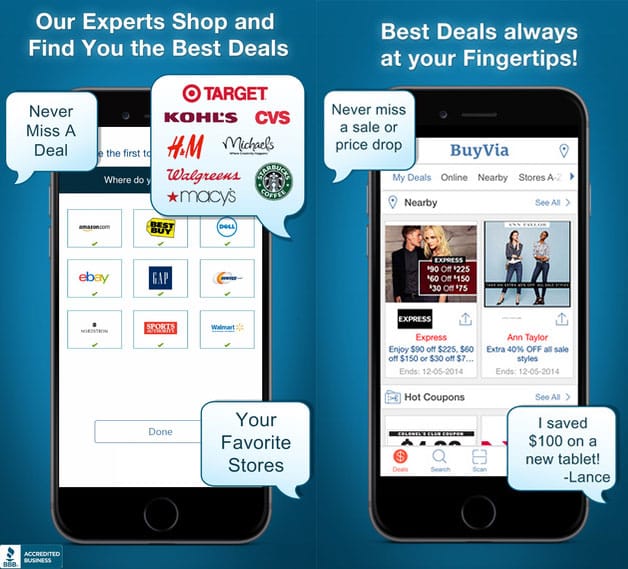 ---
There's no reason to pay full price with this app. You can search your favorite stores and restaurants to find the best deals. This app stores all of your online codes and coupons and also offers the option to print them out. It's available for Android and iOS.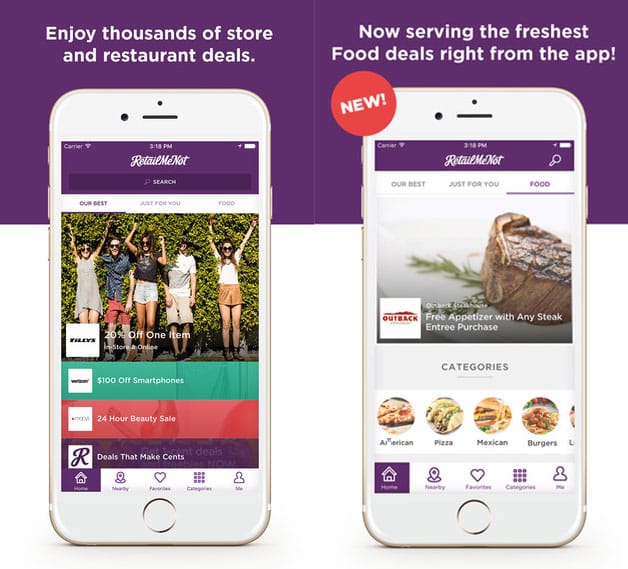 ---
Wouldn't it be great if you could get paid to shop? Well you can with Ibotta. Every time you go shopping you can unlock great rebates at the stores you shop at. After you've purchased any of the products, all you need to do is scan the bar code and upload a photo of your receipt and you will receive cash back from Ibotta within 48 hours. Available for Android and iOS.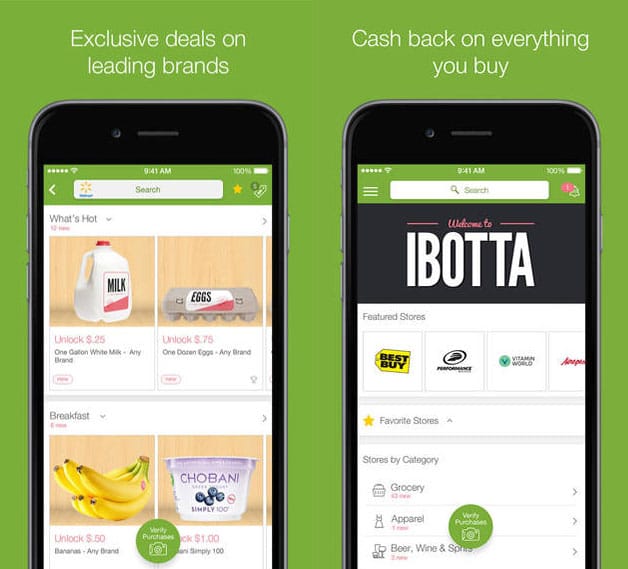 Editor's Note: This post was originally published in March of 2015. The information has since been updated.